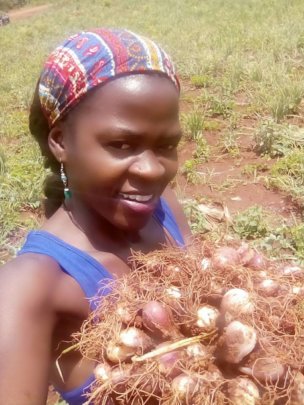 I love shallots. They are the perfect mix of sweet onion flavor and garlicy tang.
Fortunately, they are also very easy to grow! All they need is some good dirt, a little bit of rain to start them off, and occasional weeding. So we grew shallots! I was amazed at how fast and easily they grew, and the amount of shallots we got in our final harvest.
As only part of our farm has drip irrigation, and none of our partner farmers in the village do, it was very beneficial to grow a crop that produced a financial yield, yet did not require everyone to haul water for wattering.
I see more shallots in our future!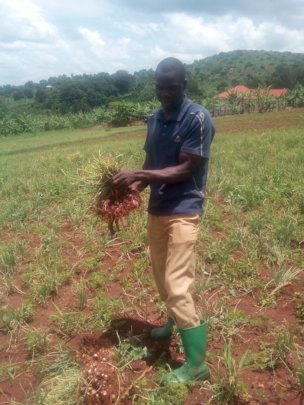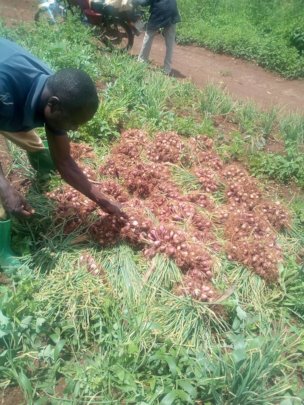 Links: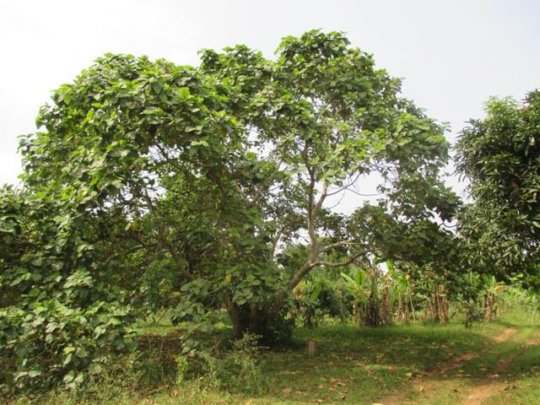 The star apple was another little treasure that was introduced to us at Najib's farm. It is a sweet fruit local to Asia that is completely unrelated to the apple but has a similar shape only in the essence that it is round.
Evidently, if you slice the star apple in half, the seeds in the center make a perfect star- hence giving this fruit part of its name. Of course we just decided to take bites out of it, so the star design was lost on us.
As none of us had ever seen this fruit before, we dug up about 20 small seedlings from around the parent tree and we have planted them at our farm. The seedlings are nearly as tall as me now, and we have no idea what the market for the fruits will be like as they seem to be a new addition to Uganda. But we are going to try, and if things go well then all of our surrounding villagers will have star apple trees as well.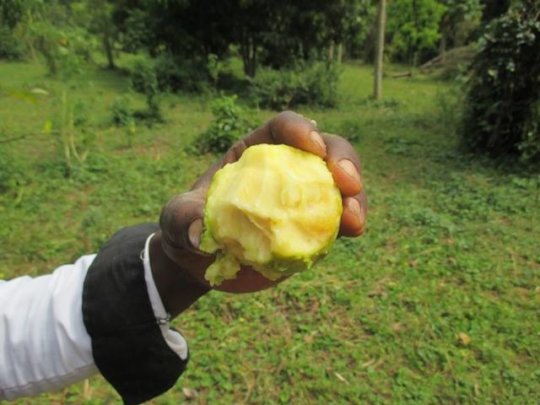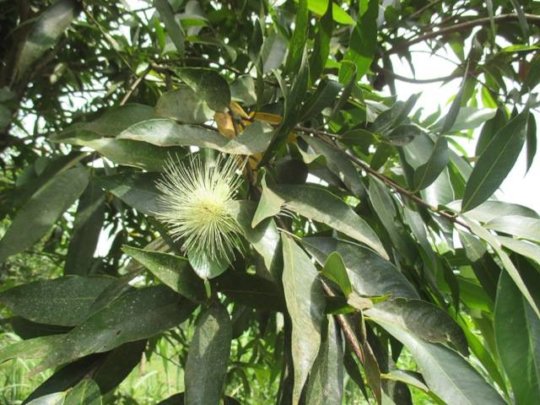 Links: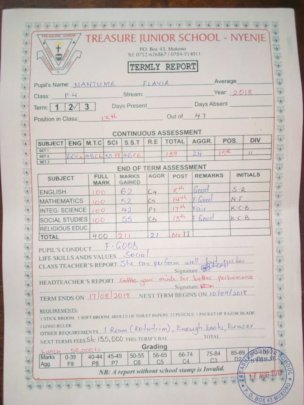 Our kids are doing AWESOME in school!
Angela finished her trimester with a 92% average and ranked second in her class! She is currently in second grade and her teacher said she is a very responsible girl.
Flavia is not doing quite as well, but she still ranked 14th out of 47 children in her fourth-grade class. Her teacher said she is social and performs well but tends to rush through things.
David did well as always and is currently ranked 6th out of 40 kids in his fifth-grade class. This is a little frustrating for David as he always strives hard to be ranked number one each year, and we hope he makes it back on top next term. His teacher says he works hard in school, and is very good at cooperating and sharing… undoubtedly skills he gets from having four brothers and sisters!
As always, we thank you very much for your dedication to these children. With your love and support, they have a very bright future ahead of them.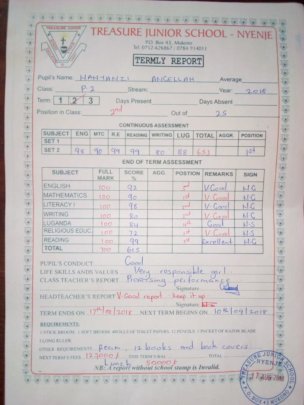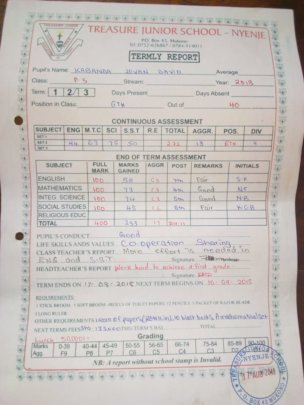 Links:
WARNING: Javascript is currently disabled or is not available in your browser. GlobalGiving makes extensive use of Javascript and will not function properly with Javascript disabled.
Please enable Javascript
and refresh this page.