Hello Everyone,
Just a brief update on the children.
The GOOD news is that Michael has been enrolled in a training course at an automotive garage to become a mechanic. Hopefully this works out as he is an intelligent young man with a lot of potential. The other Children are all doing well and studying hard in school.
The bad news unfortunately, is that though we previously hired a lawyer and dealt with the department of lands to get the land title transferred into Fred's son's name, extended family (remember- Fred had about 37 siblings) are still protesting their ownership of the property and illegally sold off a parcel of the land. This is totally 100% illegal, yet unfortunately as this is Uganda and cultural rights –vs- legal rights often makes the people who are supposed to ENFORCE those laws (police and local council) a bit murky. Frustrating to say the least, but hopefully things will turn out well.
That's all for now. Hopefully we'll have more exciting things to report next time.
Links: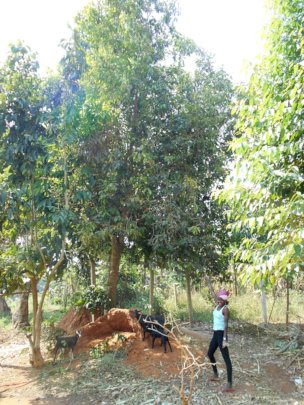 Jambula fruit are interesting. They originated in India but spread all across Africa with Indian immigrants and traders. The fruits are small (about the size of a juicy grape) and dark purple- almost black. Village children often eat the fruit right off the tree, while adults most commonly boil the fruits with a bit of salt.
Jambula are most closely related to plums, but they taste like olives, which does not make sence to me at all. Fortunately, people in the village LOVE them and they are a great source of vitamins and fiber. As they have a very low retail value ( about 2 cups of the fruit sells for about $0.03) they are not worth selling, so we are giving out the seedlings just so people can eat the fruit!
We have a large jambula tree on our farm and we harvest the seeds and fruits (which were not gathered up by village children, squirrels, and birds) to grow seedlings, which we give out to the villagers. Fortunately the tree starts fruiting in about 3 years- so the villagers do not have to wait long!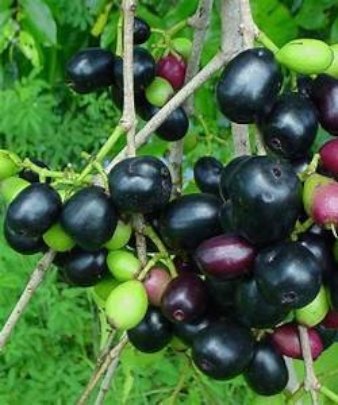 Links: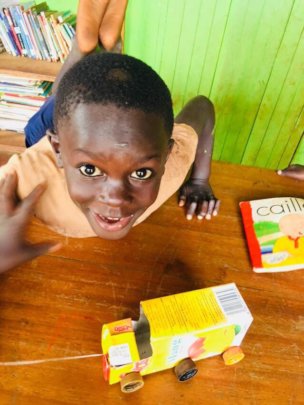 "Fantasy is a necessary ingredient in living, it's a way of looking at life through the wrong end of a telescope" ~Dr. Seuss
A child's imagination is amazing. It allows them to travel to far-away lands, talk to animals, or float through space. It also molds them into adults who create robots, write novels, or invent cars that run on old French fry oil. Fantasy, creativity, and imagination mold the future. The more books, stories, colors, crafts, and art skills the kids have, the more colorful the future will be.
Thanks to our amazing Librarians, and the support of donors like you, the future is looking very colorful indeed.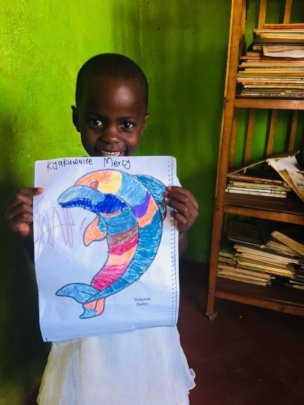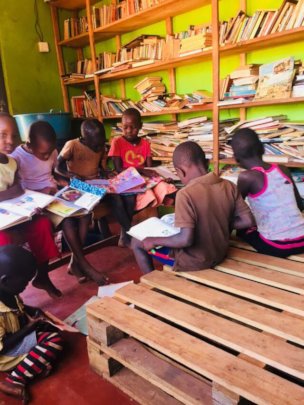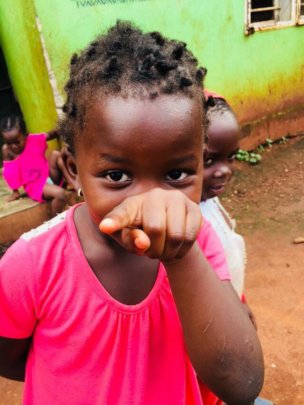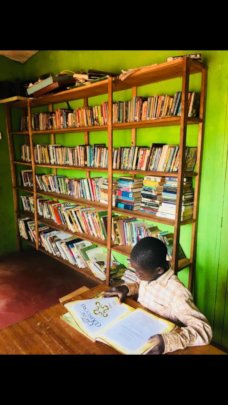 Links:
WARNING: Javascript is currently disabled or is not available in your browser. GlobalGiving makes extensive use of Javascript and will not function properly with Javascript disabled.
Please enable Javascript
and refresh this page.