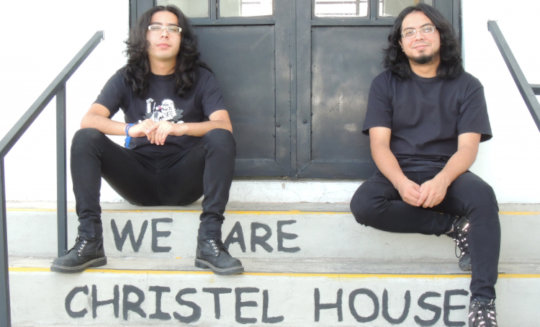 Cesar and Gustavo attended Christel House Mexico (CHMX). But after graduating from a public high school, the brothers struggled to find jobs that would allow them to be self-sufficient. They reconnected with Christel House. With the guidance of the College & Careers program, Cesar and Gustavo decided to enroll in vocational classes. The brothers discovered new digital careers.
Cesar and Gustavo credit Gina, CHMX College & Careers counselor, for introducing them to Code Room, a web development, education and employment program to assist young people with limited opportunities. Code Room was developed by Nativo, a social media strategy company. Over 8 months, Cesar and Gustavo learned how to program and create applications. With CHMX support, the brothers earned computer programming certifications. Gustavo was hired by Nativo. Cesar now works as a webmaster for WeDeliverMedia. "Christel House has always given me help when I needed it," says Cesar. He returned the favor, teaching computer classes at CHMX. The brothers appreciate their new careers. "Christel House gave us this opportunity," says Gustavo.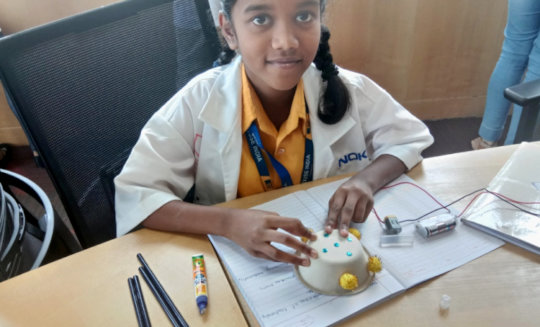 Christel House wants girls in India to know they can do anything. The school is encouraging them to learn about career opportunities in STEM (Science, Technology, Engineering and Math). Thirty girls from Grades 5-8 were invited to explore options at Nokia in Bangalore. It was an empowering experience. "Women are no less than men," says Mini M., Grade 5. "I learned anything is possible with hard work and perseverance."
In coordination with GreenLightForGirls, an NGO that inspires girls to pursue STEM careers, the students were introduced to science, technology, engineering and math concepts. Hands-on experiments showed them how STEM can be fun and is everywhere around us. Mentors met the girls and showed them how to be content creators, not just consumers. "The workshop motivated me to pursue a career in the science field," says Mini.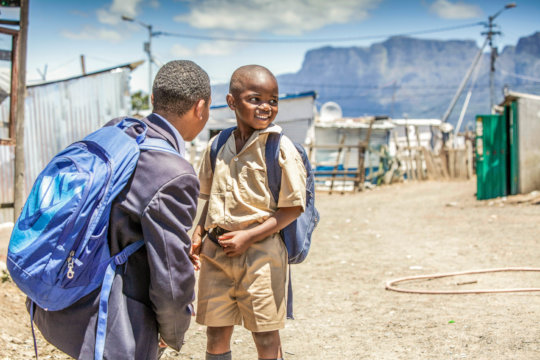 For students in South Africa, gang violence is one of the biggest challenges says Christel House South Africa (CHSA) CEO Adri Marais. "How we deal with violence is one of the major keys to unlocking the potential of our students," she says. Christel House provides a safe environment for kids to learn.That includes bus transportation, a secure and peaceful school facility and "90 extremely kind, loving and predictable adult teachers and staff" says Adri.
It works. For ten years in a row, CHSA has achieved an impressive 100% pass rate on the "matric" graduation exam. The most recent graduating class attained a 72% bachelors pass rate – more than double that of the national bachelors pass rate of 33%. A bachelor pass is required for students to attain college admission. For Adri, seeing students achieve is her biggest satisfaction. "It is just absolutely beautiful." Adri acknowledges support from donors is critical to that success. "We hold our students for 18 years – 13 at school and 5 beyond," she says. "That needs full donor support."
Links:
WARNING: Javascript is currently disabled or is not available in your browser. GlobalGiving makes extensive use of Javascript and will not function properly with Javascript disabled.
Please enable Javascript
and refresh this page.