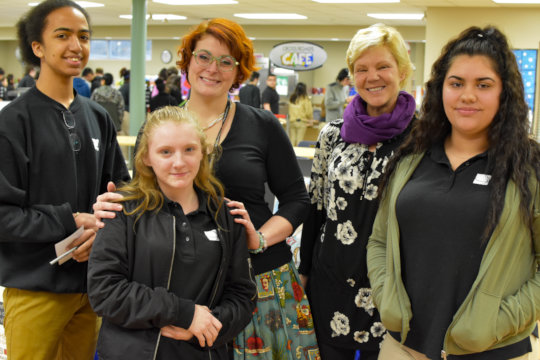 Summer isn't just for vacation – it's a time for Christel House Academy students in Indianapolis to explore new opportunities. Christel House works to place kids in activities for the summer months – whether it's at camp, in the Academy's Summer Enrichment program or working. "We don't want students sitting at home all summer," says Kara Moreland, College & Careers Administrator. Moreland works through the Spring to offer students plenty of options. For some, that means a summer job. Representatives from the Indianapolis Zoo (above) visited with Christel House students Nick, Kamryn and Jacilynn to discuss art and photography positions at the Zoo. Jacilynn worked at the Zoo last year and plans to return this summer. "It will be my third year. It's a great experience," she says.
Links: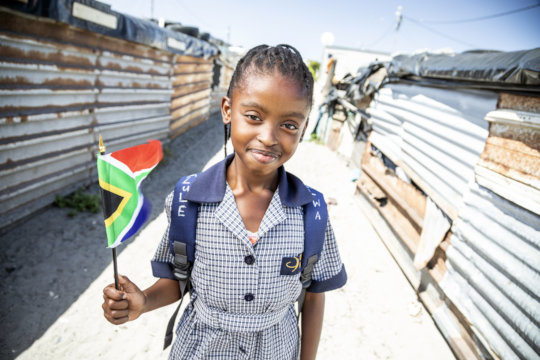 Azibalule G. is in Grade 5 at Christel House South Africa. She lives with her mother and little brother in Jungle Walk, a densely populated zone within the Langa Township in Cape Town. It is a poor and dangerous place to grow up. Adri Marais, CEO of Christel House South Africa, sees the challenges kids face. "We are a gang-infested, extremely violent society," she says. "How we deal with it is one of the major keys in unlocking the potential that our students have." Christel House South Africa offers a safe place for children. Azibalule's humble background fuels her desire to overcome her circumstances. She dreams to be a lawyer or a pilot. "Christel House teachers are kind," Azibalule says. "They do their best to teach me new things."
Links: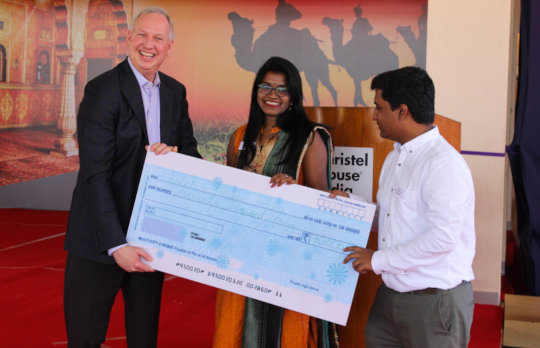 Christel House works to alleviate poverty through education.
Giving back to help others is part of the culture at Christel House. For the fifth year in a row, graduates of Christel House India are sharing their success, offering financial support for the next generation of students.Christel House International President and CEO Bart Peterson accepted the gift from the Christel House India Alumni Group. 194 graduates are part of the Christel House Alumni Group. Peterson is proud of the graduates for their support of Christel House even as many are just starting their careers. "For them to give us a check is a profound statement," he says. Jaison C. Mathew, Christel House India CEO says alumni are ambassadors for Christel House. "We are proud of their accomplishments and it gives us great joy when they support their alma mater."
Christel House works. The gift shows that Christel House India graduates have strong character. They are breaking the cycle of poverty.
WARNING: Javascript is currently disabled or is not available in your browser. GlobalGiving makes extensive use of Javascript and will not function properly with Javascript disabled.
Please enable Javascript
and refresh this page.