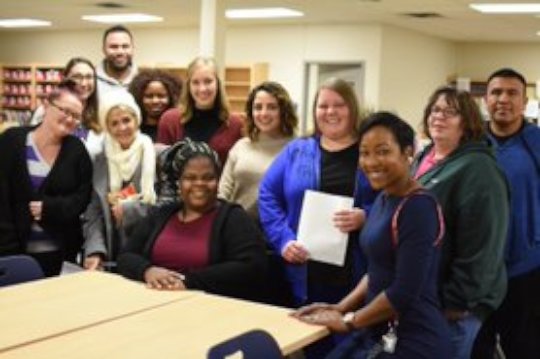 Parent involvement is critical to a child's success. At Christel House Academy West in Indianapolis, a new Parent Teacher Organization (PTO) has been launched to support the children. And the kids are getting involved too, with a new Student Government Association (SGA).Ms.Grundy, a kindergarten interventionist at Christel House and also a parent, says children at the school want to be heard. "They told me 'adults don't listen.'Well, students need to have a voice, too," she said. As the President of the PTO, she says kids and the new SGA will have a role. Dr. Penn, Assistant Principal, credits Grundy for leading the effort to bring kids, parents and teachers together. "I'm all about getting the parents involved.They are an integral part of making a school successful." Already the PTO and SGA organized a school Valentine's Day Dance and they are just getting started. With two daughters at Christel House, parents Josiah and Megan felt it important to join the PTO. "It shows the kids we're part of their future," says Megan. Josiah agrees. "As parents, we have to set a positive example."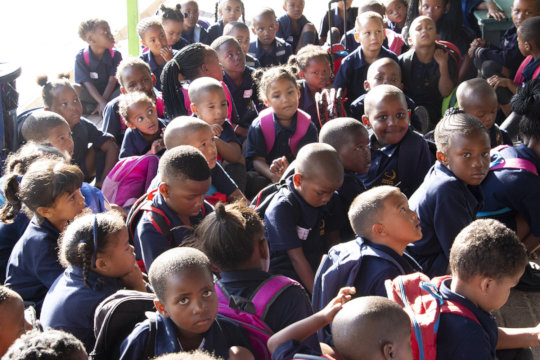 The new year brings sixty new kindergarten (Grade R) students toChristel House South Africa (CHSA) for the 2020 academic year. For many of the children, learning a new language, English,is their first lesson.
The new kindergartners who join CHSA usually speak IsiXhosa or Afrikaans as a first language at home. Occasionally we admit a learner whose native tongue is French, Portuguese or Swahili. But,English is the language of instruction at Christel House. "We immerse the children into English with fun activities, using repetition and rhyme,"says Michele Wiener, CHSA Deputy Principal Foundation Phase. "I can confidently say that within three months, the children possess the ability to speak and understand basic English."Teachers observe the new studentsto gauge their understanding of concepts like numbers, colors and letters.No child is left behind. One-on-one attention is available for struggling students. "We also teach bathroom and dining etiquette," says AlfredaGwashu, a CHSA teacher with 18 years of experience. "With some children, I have to start from scratch and teach them basics that other children their age have already learned." But she says working with the new students is worth it. "There is so much of yourself that you must give as a teacher, but it is so rewarding," says Alfreda. "This is why I keep coming back every day."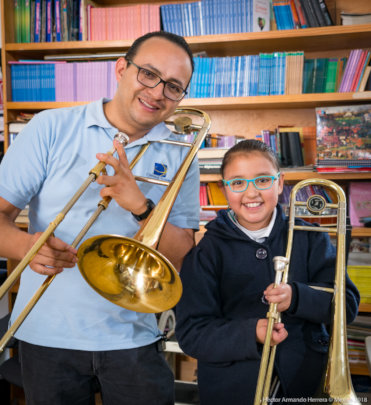 When the bell rings at the end of the school day at Christel House Mexico (CHMX), the learning doesn't stop. More than 360 kids (over half the school's students) stay to participate in a variety of after-school programs.
The after-school hours give struggling kids a chance to get remedial support in English, Spanish or Math. For others, it's a time toparticipate in soccer, basketball, yoga, music, dance,art, chessor robotics. Twelve teachers and staff supervisethe students. Macario Zamora, after-school coordinator, says the program keepskids off the streets and gives them the chance to develop new skills. "Students can learn something they can't access in their communities, like playing a musical instrument." Veronica A., a fifth grader, appreciates the after-school one-on-one lessons with teachers. "I learn and better understand the subjects," she says. Veronica's mom also approves. "I'm very grateful with the attention she receives after-school," she says.
WARNING: Javascript is currently disabled or is not available in your browser. GlobalGiving makes extensive use of Javascript and will not function properly with Javascript disabled.
Please enable Javascript
and refresh this page.