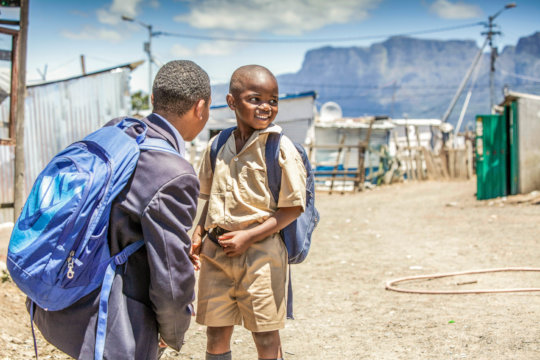 For students in South Africa, gang violence is one of the biggest challenges says Christel House South Africa (CHSA) CEO Adri Marais. "How we deal with violence is one of the major keys to unlocking the potential of our students," she says. Christel House provides a safe environment for kids to learn.That includes bus transportation, a secure and peaceful school facility and "90 extremely kind, loving and predictable adult teachers and staff" says Adri.
It works. For ten years in a row, CHSA has achieved an impressive 100% pass rate on the "matric" graduation exam. The most recent graduating class attained a 72% bachelors pass rate – more than double that of the national bachelors pass rate of 33%. A bachelor pass is required for students to attain college admission. For Adri, seeing students achieve is her biggest satisfaction. "It is just absolutely beautiful." Adri acknowledges support from donors is critical to that success. "We hold our students for 18 years – 13 at school and 5 beyond," she says. "That needs full donor support."
Links: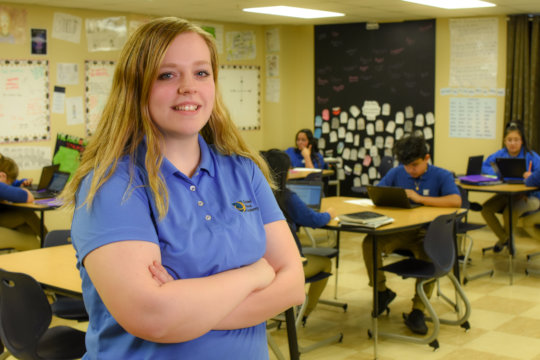 Except for four years when she was at college, Leanna Leatherbury has been part of Christel House Academy South in Indianapolis since she entered the school as a second grader. A 2015 graduate, she's returned – as a teacher. "I'm not the student anymore," she smiles. Now she's known as Miss L. and Leanna feels the shared experience helps her connect with students. "I relate to the kids because I went to Christel House," she says. Working with her students, Leanna sets strong standards to excel in her class. But she also brings understanding and empathy to the challenges and issues her students face. "It's amazing to be able to work with kids, especially the kids that go to Christel House," she says. "It's just a great experience after being one of those kids," she admits. Leanna is proud of her career choice and her success. "To see where I came from to where I am now…this was the best decision to teach here."
Links: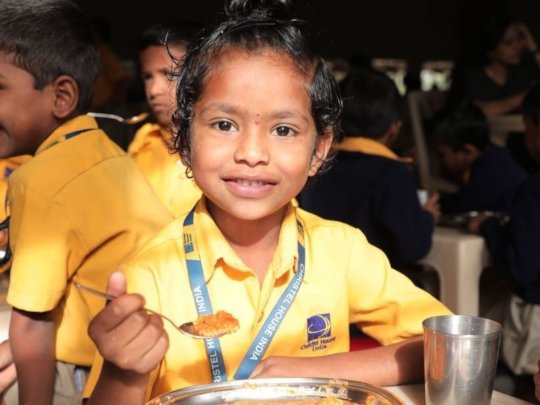 Many children in India come from a background where there is not enough food, says Christel House India CEO Jaison C. Mathew. Christel House kids succeed because they receive nutritious food. You make it happen.
"One of the key elements of our model is the nutritional program," he says. 54% of children in India are malnourished according to research from the United Nations. "Christel House serves breakfast, lunch and a healthy snack to 1,500 students at Christel House India in Bangalore and Atal Nagar. For Mathew, seeing Christel House India students grow, graduate and get good jobs is rewarding. "Breaking the cycle of poverty – that is what gives me satisfaction," he says.
Links:
WARNING: Javascript is currently disabled or is not available in your browser. GlobalGiving makes extensive use of Javascript and will not function properly with Javascript disabled.
Please enable Javascript
and refresh this page.