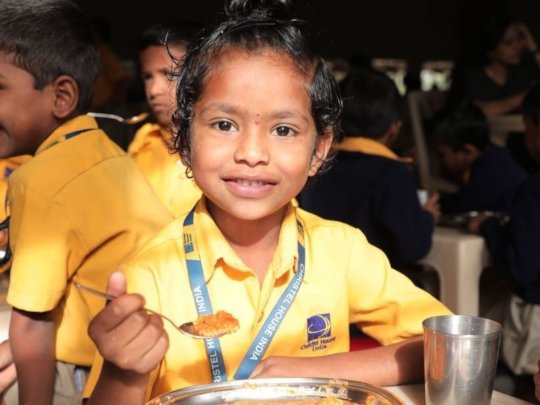 Many children in India come from a background where there is not enough food, says Christel House India CEO Jaison C. Mathew. Christel House kids succeed because they receive nutritious food. You make it happen.
"One of the key elements of our model is the nutritional program," he says. 54% of children in India are malnourished according to research from the United Nations. "Christel House serves breakfast, lunch and a healthy snack to 1,500 students at Christel House India in Bangalore and Atal Nagar. For Mathew, seeing Christel House India students grow, graduate and get good jobs is rewarding. "Breaking the cycle of poverty – that is what gives me satisfaction," he says.
Links: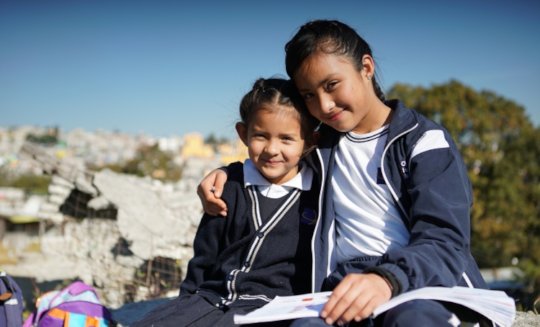 While there may be an age difference between Denise and Natalia H., these sisters are very close. Growing up, they learned to support and take care of each other. Denise is a first grader at Christel House Mexico (CHMX) and big sister Natalia is in seventh grade. Before coming to CHMX, the girls worked on street corners selling sweets to survive.
It wasn't always like that. When they were very young, the girls lost their father in a tragic road accident. Living with their mother, the family struggled to get by. Enrolling at CHMX, Denise and Natalia are excelling in their classes. Their mother now has a job as a domestic worker. Inspired by her daughters, Mom is going to school on weekends to earn a high school diploma. For Denise and Natalia, Christel House Mexico offers security and a path to succeed.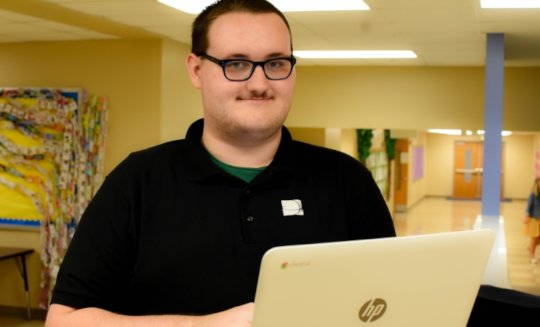 A senior at Christel House Academy in Indianapolis used his summer break to create his own website, meet and make industry connections, and explore computer career options. Ricky O. was selected for the Nextech Catapult program, a paid summer internship and yearlong immersive experience to inspire students interested in technology.
Nextech, an education partner of Christel House, is dedicated to creating access to computer science curriculum and experiences for all K-12 Indiana students. The Catapult program includes a coding bootcamp, visits to tech companies, and service-learning projects that impact the community. For Ricky, the summer internship was a career revelation. "Nextech helped me zone in on a few areas of interest such as quality assurance testing and cyber-security," he says. Scott Dooley, Christel House Computer Science teacher, sees technology opportunities as a vehicle to empower Christel House kids. "Our students can achieve better outcomes – and incomes!"
WARNING: Javascript is currently disabled or is not available in your browser. GlobalGiving makes extensive use of Javascript and will not function properly with Javascript disabled.
Please enable Javascript
and refresh this page.