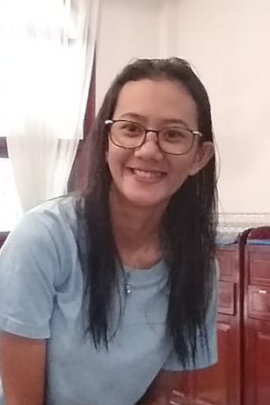 Great news for one of our students!
As we had previously reported, the path to entering into a full time college program can be a challenging and multi-step process. One key qualification is that students must pass the national high school examination to obtain a high school diploma. It is estimated that about only about 65% of students pass the rigorous national exam on their first try , leaving many students to try again. Another challenge is that the exam is held only once per year, which can mean putting life on hold as students take time to study.
Our student, Ms. S, age 22 had not passed the exam last year and so she could not enter a bachelors degree program directly but instead would need to enroll in a Associates Degree program. Upon completion of an AA degree, she would be allowed admission to a full bachelor degree program.
Over the past year, Ms. S has continued to study English and other courses at night in preparation to re-take the national exam and at the same time working full time at Champey Academy.
We are thrilled to report that Ms. S took her exam in August and she has just learned that she passed the national exam which will allow her to enter college as a bachelor degree candidate.
We are very proud of our new graduate who has worked hard to achieve this milestone. Ms. S has grown up in Kasumisou Foundation programs and she has , over these many years , always been cheerful ,positive showing a wonderful " can do" attitude as she continues to conquer new challenges. The steady and persistent support by our program of Ms. S and our other students allows them the opportunity to work toward a much brighter future.
Your generous donations to our program offers these students the opportunity to break the cycle of inherited poverty and work toward building a new life.
We are deeply grateful to you for your support.
Barbara & Mark Rosasco