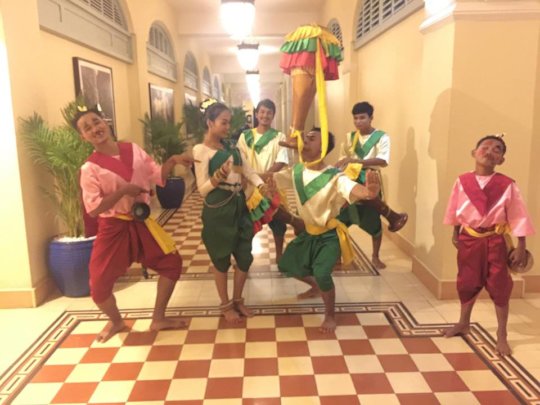 Creative solutions paving the way to success!
School break has ended and things are getting back to normal. We currently have between 60 and 70 students daily in our classes at Champey. Our students, aqe 5 to 24 come from "modest" backgrounds, a status which can priesent challenges .
Unique Challenges
Although the students at Champey Academy have unique opportunities to experience high level instruction in art, dance and music, their family economics can make it a continuous tug of war. Should the aspiring young art/dance/music artists and performers continue their studies or should they go to work at a market stall or in a menial job to provide a small amount urgently needed extra income to the family?
Our Jobs for Youth program at Champey provides a middle road that allows many of our students to continue their artistic studies, while earning much needed income to supplement modest family incomes. For example, some of our dance students are greeters to the tourists who visit the school. We have about 10 students who fulfill several modest jobs like these to earn a small stipend. The stipend is often just enough to justify their family to allow them to continue their studies at the school. We also provide a lunch to a number of our student workers after learning that some were on such a tight budget that they would skip lunch. One of our teachers, very kindly started to subsidize a sort of group lunch so that everyone would share lunch and no one would be left ot. Other students, such as our top dance and music students are now able to earn a seasonal ( tourist season) small monthly income due to our developing relationship with the Raffles Hotel in Phnom Penh.
Creative Solutions
We have been working with Raffles Hotel group since 2017. We are pleased that it has veen recently agreed that a group of our students will perform weekly ( Thursday nights) at the hotel through March of 2019. The performance group numbers about 15 people, which includes 3 teachers and generally around 12 students, of which 3 to 4 are musicians, one acting as the master of ceremonies, ( explaining and introducing the performance) and the remaining students are dancers. Typically each dance requires 6 dancers .
Not only do our students earn much needed income , but the students get public exposure which helps them, over time, to build a more professional resume, by being able to list their performances at the prestigous Raffles Hotel in Phnom Penh. It is a win for everyone: Raffles Hotel has a wonderful weekly performance group with a unique background and story , the students develop their performance skills and earn a modest income and Champey academy achieves a key goal of its mission, educating Cambodian youth and others about the richness of Cambodian culture while helping our students build skills and experience to help move them toward a more middle class life in the future.
It has taken years for these students to reach the standards of excellence required for performances at a top notch venue such as the Raffles Hotel Le Royal in Phnom Penh. I encourage you to visit the Raffles Hotel Le Royal webside sight to give you a sense of the performance venue for our students. Expectations are high and command professional level skills from our students. The accomplishments of these students have come as a result of hard work , often for long periods , with no reward in sight. Their success now serves as a role model to other students.
Funding challenges endanger our program
Recently, due to the near constant and worthwhile appeals for help due to many natural disasters, it has made it very difficult for us to raise the funds needed to keep the school open and our need for funding is urgent. Your support of this program over the years has made these achievements possible and we hope that you can see what a difference that your support can make.
These challenges impact not only our student workers, but the upkeep of the modest building that houses the school and the lunch that we provide to our student workers to help them keep expenses down.
What you can do
It is easy to look at these bright, successful young people and assume that there are sufficient financial resources to help them to continue to progress in their studies and indeed in their lives without our programs. One of our biggest funding challenges is that our students look " too good", their pride , high personal standards and great attitude make them look " too successful" belying the fact the underlying truth that success or failure hangs by a thread.
Please join with us to help these aspirig young people to continue to move foward in their studies. Your continued financial support provides so many things to our students, which, when combined , creates a unique pathway to success.

Wen are deeply grateful to you for your continued support.
Barbara & Mark Rosasco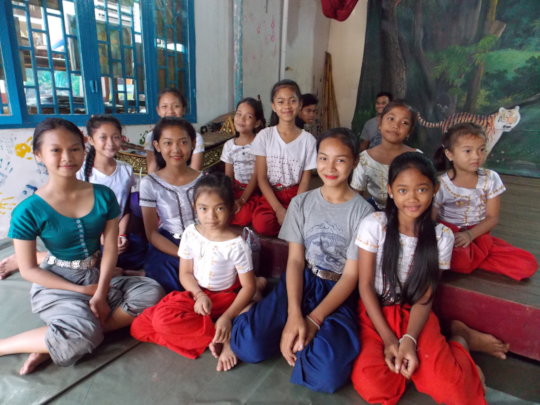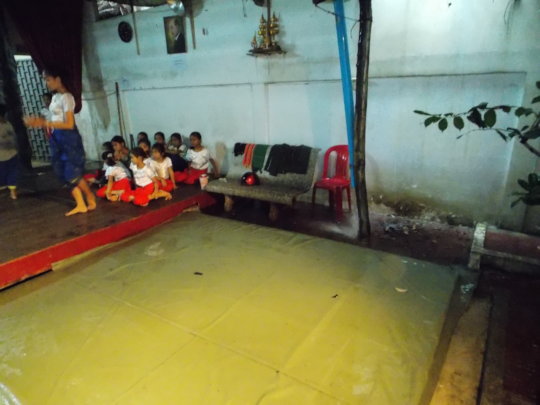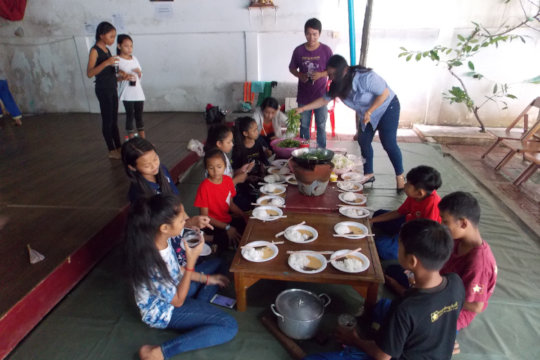 Links: