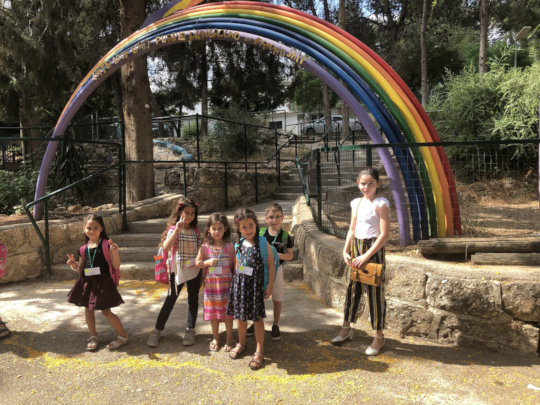 This year is the Primary School's biggest yet! Fifty-four new students have joined the school, bringing the total number of children enrolled up to 314. This is the largest that the school has
ever been. The Primary School's growth represents both increasing interest in bilingual and multicultural education and the Primary School's stellar academic record. To accommodate the school's
expanding student body, seven new teachers have been hired.
As the Primary School grows and becomes more diverse, funding needs for the school have increased. The Education Ministry recently cut the amount of tuition that the Primary School was allowed to ask for, producing a $130,000 deficit last year and significantly decreasing the amount of subsidy that the Primary School was able to provide for student transportation and supply costs. Friends organizations from around the world are doing what they can to help the Primary School continue to be accessible and affordable for years to come.
As teachers and administrators at the Primary School prepared for their new students, they were also hard at work launching a project that has been in the works for the past three years. The Primary School's groundbreaking multicultural and bilingual curricula have been collected and developed into a program that can be adapted for
use in schools throughout the country and the world.
The Primary School, with help from Israel's Center for Educational Technology, has created an educational resource with the potential to revolutionize education for thousands of students. The Primary School will be translating the material into English over the next few months and increasing their digital presence, including a website on which the curricula will be available for schools and all others interested in learning more about bilingual and multicultural education.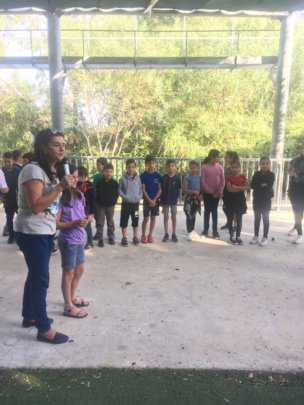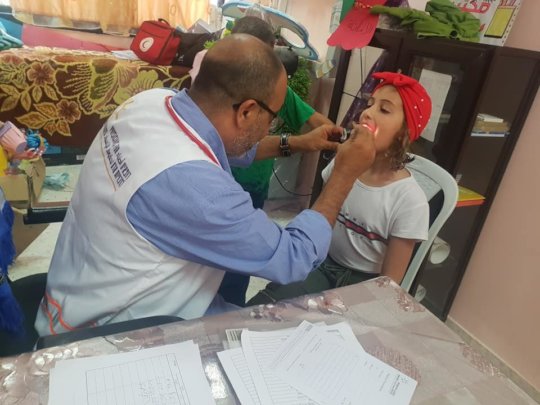 The Humanitarian Aid Program does more than provide medical aid to those in the Gaza strip who need it the most. Every time a deaf child gets a hearing aid, an underfunded clinic receives the medicine, or an isolated community is given much-needed access to a doctor, people are given the tools they need for a better life. Dr. Yehia and a dedicated and brilliant team of volunteers and health professionals work diligently to provide communities in crisis with medical care. They travel to refugee camps and villages cut off from medical care to open clinics, providing emergency aid and ensuring that those who need specialist attention have the resources to obtain it. Dr. Yehia and his team also visit hospitals and clinics in Gaza, donating their time and expertise to the overworked and underfunded institutions that often serve as their communities' only avenue of healthcare. This summer, the Humanitarian Aid Program began fundraising to buy twenty hospital beds for the ICU of Al-Shifa hospital. American Friends of Neve Shalom/Wahat al-Salam, in partnership with Friends communities from around the world, has made a commitment to support this mission. The fundraiser recently reached its halfway point, representing ten beds for the overworked and underserved hospital. the Humanitarian Aid program gives life, health, and hope to those in need. By supporting their work you support a better future.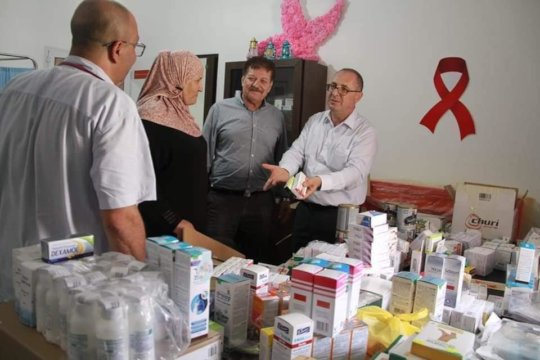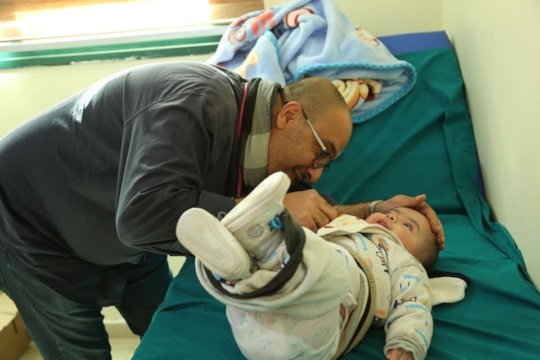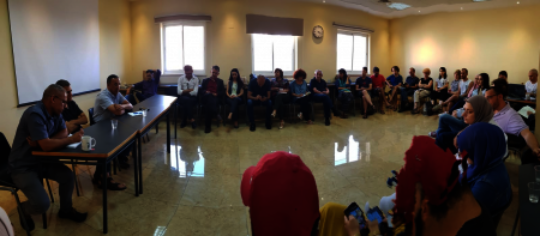 Congratulations to the graduating class of Building Peace and Resilience! The diploma award ceremony held on June 22 celebrated a group of 40 mental health professionals who had dedicated their time and effort towards advancing a Jewish-Arab society that can have a shared future. This Change Agents group, which included Palestinian and Israeli professionals, trained for 18 months to become facilitators for groups in conflict.
It has been a long and difficult journey for the group of 40 mental health professionals. Previous funding for this program, a $1,000,000 grant from USAID, was terminated on January 31st of 2019— along with all USAID funding throughout the West Bank and Gaza. Friends Associations from around the world, including AFNSWAS, stepped up to fill the gap with generous donations and pledges of support.
Because of our efforts, Building Peace and Resilience students and instructors were able to continue their incredibly important work. The tenacity and compassion of these change agents cannot be overstated. Help us support these SFP graduates and current students in their quest to create a better future.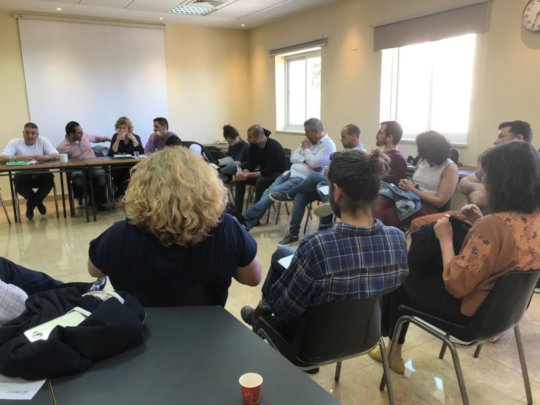 WARNING: Javascript is currently disabled or is not available in your browser. GlobalGiving makes extensive use of Javascript and will not function properly with Javascript disabled.
Please enable Javascript
and refresh this page.