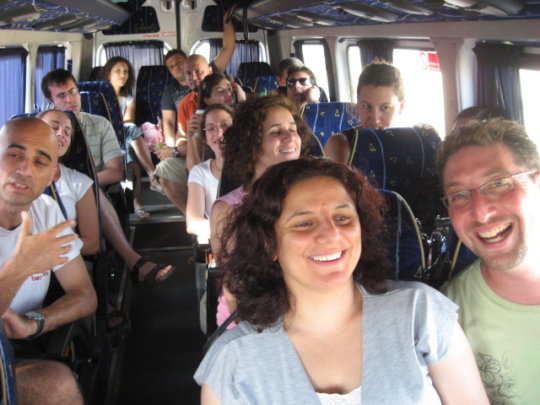 Supporting a 60 year-old Bedouin village under threat of destruction sometimes means that School For Peace faculty and their children will establish a library in that village, offering encouragement - a needed resource as a vision for a
future.
The village of Umm al-Hiran became a living project in a School for Peace environmental
justice course, which also connected with the southern Hebron hills. Villages in this region were being assisted by COMET-ME, an organization providing green energy and water to unrecognized villages. School for Peace students experienced.
The challenges these Israeli villages face. Whether it is a library or clean water, they experienced being part of the solution to those challenges. Forty young emerging politicians are being
prepared by the School for Peace, through year-long seminars and projects, to be future leaders invested
in working toward peace through a program designed to connect theory, actions and consequences.
Can we imagine the outcome as this academic year unfolds, of several dozen high school teachers from across Israel choosing to spend some of their summer vacation focusing on the struggle against racism, or learning how to teach Palestinian poetry in Jewish classrooms?

"At Neve Shalom, I finally understood my connection to all the conquests and expulsions: not a legal connection, but one of silence, of acquiescence, of resigning myself to let it happen. It's about responsibility."
- human rights attorney and SFP graduate.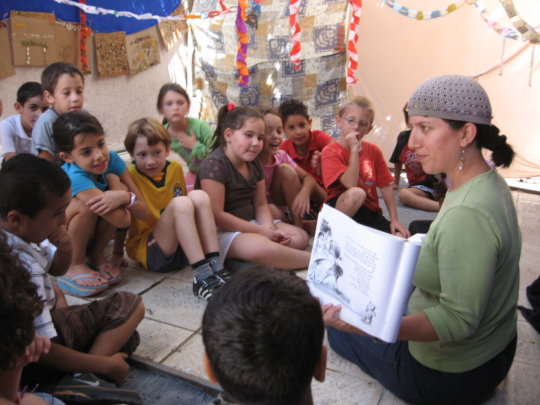 The Primary School is embedded in the only Jewish-Palestinian community in Israel that is itself fully inclusive, bilingual and egalitarian. In addition to the continuously evolving culturally inclusive bilingual- binational curriculum, every time the children (or their parents) are outside for recess, field trips or community events, they see the lived reality that is modeled in their classrooms.
The greatest impact is on the 90% of the children who come to the Primary School from 12-15 neighboring towns and villages, connecting children's families and friends with wider communities and diminishing fear of "the other"
The teachers are in their second and final year of developing a curriculum and special education materials, to be available in Hebrew and Arabic, for binational, bilingual schools. The music program, based loosely on the (Venezuelan) El Sistema, provides classical and traditional instruments and direct instruction for each child, growing musicians and the seeds of social change through classical and traditional music.
The recently completed Primary School library is filled with open spaces, private nooks, small group study areas, bilingual books and materials, and digital tools that support student research and projects in the visual and performing arts.
Sustainable growth is underway, by adding an additional class of first-graders- each year for a 5-6 year period.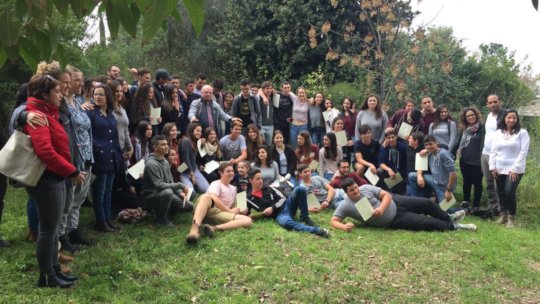 This project is being held for the 10th year under the leadership of the spiritual center. Masar Masa, an innovative and unique program for youth, has an educational vision for a diverse Israeli society composed of different cultures and religions.
The program consists of four days of an experiential tour. We meet people from diverse backgrounds and communities and visit fascinating sites that tell us about the history of the place where we live. Thus we discover ourselves, our neighbors, and communities, as well as the human diversity and complexity of our country.
We also hope this year to create a pool of youth who will also serve as counselors and leaders in their communities and will meet several times during the year in addition to the journey.
WARNING: Javascript is currently disabled or is not available in your browser. GlobalGiving makes extensive use of Javascript and will not function properly with Javascript disabled.
Please enable Javascript
and refresh this page.