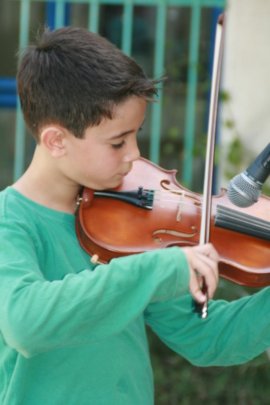 At the Primary School, students are always active participants in each other's culture.
This year, students are experiencing each other's culture through music which creates opportunities for individual expression, facilitates language learning and builds common experiences across cultural boundaries.
Although music has always been a part of the curriculum, a more formal structure for music education has been introduced, and the students love it.
They have set their sights on creating a school ensemble that celebrates Palestinian and Jewish musical identities.
You could help the music program grow and expand into an ensemble of ambassadors of peace. Our students
have the will, but they need you to help them on the way.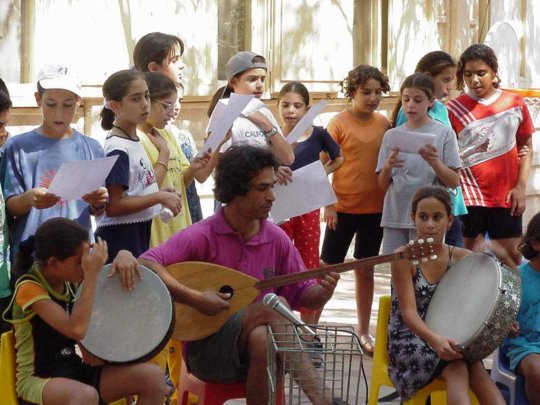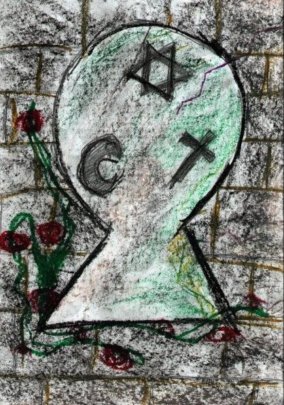 The fundraising goal for the "Massa-Massar" program is almost at the halfway mark thanks to your generous contributions. Your donation to this flagship program of Neve Shalom/Wahat al-Salam is an investment in a peaceful future. As Abraham Lincoln famously said, "Do I not destroy my enemies when I make them my friends?"
The youth who have been so fortunate to have participated in the Massa-Massar program would tell you that Mr. Lincoln was right. And all it took was six days to make an enemy into a friend. What if every teenager in Israel was as fortunate as those that have participated in the program? Instead of meeting the "other" with fear and mistrust, they could meet each other and see the possibility of a peaceful, shared existence. Your contributions to this program create the opportunity for Palestinian and Jewish youth to replace their fear and stereotyping with respect and understanding and take the first steps toward making peace a reality.
This program is made possible through donors like you, who understand that peace is not something that just happens, it is something that we can make happen. The complexities and challenges of the relationship between Jews and Palestinians won't go away, but the highly trained conflict resolution facilitators can help participants navigate through any and every issue; as a group and as individuals. Please consider continuing to help the Palestinian and Jewish youth of Israel find peaceful solutions to the conflict that they live with every day.
"It isn't an option for life to continue the way it is now for Jews and Palestinians here. We have to come together to strengthen our connections and understand that everyone is a person, everyone is worthy."-Palestinian participant
"Together we broke the lock, experienced unity between the three religions and got to know one-another better". -Jewish Participant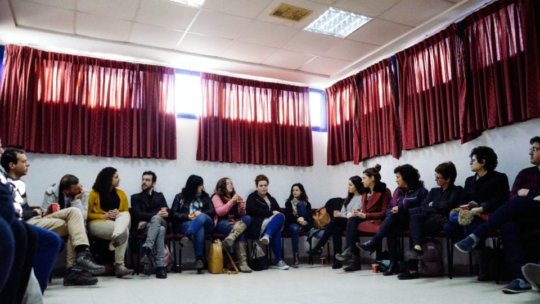 Program interviews and evaluations demonstrate that the youth encounter workshops do achieve their goals, stated above. Participants gain a deeper understanding of themselves, of the conflict, of the role identity plays in the conflict and acquire dialogue tools that allow them to gain respect and understanding for one another, even though they may disagree.
The following two excerpts, one from a Jewish participant and one from a Palestinian participant, were selected from the numerous evaluations from of the youth encounter workshops because of their representative nature. These excerpts demonstrate the impact of the program.
The workshop offered us the framework and the time to confront difficult questions, and to reach a point at which we could listen to each other without feeling a need to compete over who suffers more. We saw that as Jews and Palestinians we shared a mutual need to have our pain recognized, or understood, by the other.
-Jewish participant
In this workshop we talked about creating better relations between these two peoples who live on this land. I don't know whether we were successful. But I am persuaded more than ever that we have no choice but coexistence. I feel after this workshop that the conflict isn't just territorial or geographic, but very much more centered on the quality of our relations as two peoples who are bound to one another whether we like it or not—we have to find ways of understanding that.
-Palestinian participant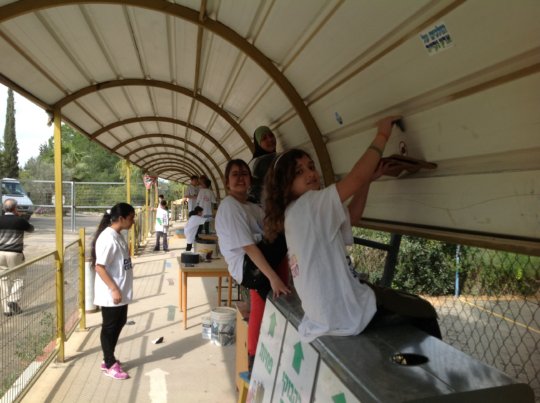 WARNING: Javascript is currently disabled or is not available in your browser. GlobalGiving makes extensive use of Javascript and will not function properly with Javascript disabled.
Please enable Javascript
and refresh this page.