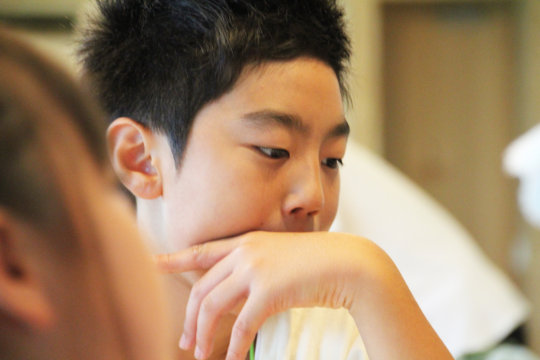 Please find a Japanese version of this report here.
This summer again, we will hold two summer camps at Shonan Fujisawa Campus (SFC), Keio University. We have named the camps "Academy Camp 2017 Summer - Building up the Next Generations", which will feature digital fabrication, deep learning, digital story telling, improvisation, and digital orienteering to Enoshima Island and Kamakura. We will invite about 50 elementary, junior high and high school students from Fukushima and Chiba altogether to spend 4-day camp each.
This time, we adults have only limited roles in planning the camps. We have been receiving proposals from student volunteers. During the camps, we will be staying at "Student-Built Campus (SBC)" section at SFC, where lodging facilities have been built by students who study architecture, but the very students who are engaged in the SBC project have proposed to host a workshop on digital fabrication. Other students, who used to participate in our camps as members from Fukushima have proposed a game to explore the campus at night. Students studying nutrition science are planning meals, and students are recruiting other students for the camps.
We feel that the next generations are indeed being built up.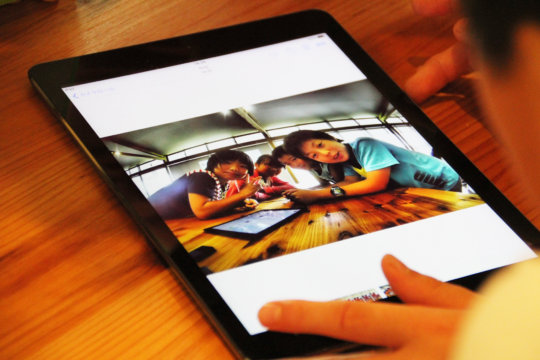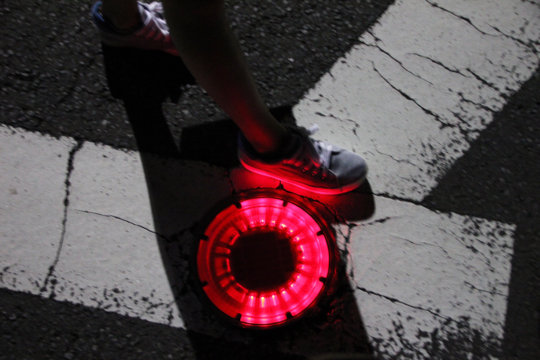 Links: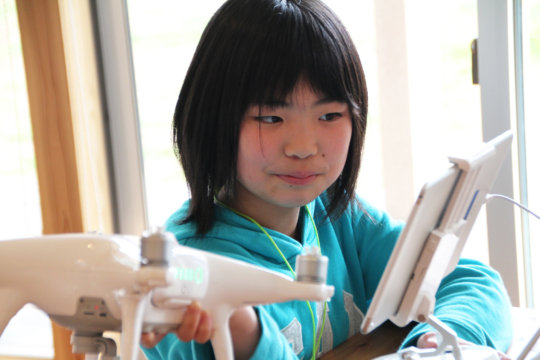 Please find a Japanese version of this report here.
During the three-day weekend in March (18-20) in Japan, we had a "flying classroom" as Academy Camp 2017 Spring. It was our third camp staying in the "Student-built Campus" at Shonan Fujisawa Campus (SFC), Keio University, in Fujisawa, Kanagawa. We had 26 children from Fukushima including four high school students who acted as sub-leaders. Three of them had priorly learnt how to pilot drones in a joint program between their town and Consortium for Co-Creation of Drone Collaborative Society, Keio Research Institute at SFC, which co-sponsored this camp with Academy Camp.
During the flying classroom, we flew many things like paper planes, drones, and some paper objects children designed by themselves. On the first day, after the orientation and team building session that involved designing paper planes to satisfy some conditions, we learnt the theory of lift considered to be correct utilizing materials by NASA, referring to some common misunderstandings. After that, we tried to verify the current theory using paper planes. On the second day, we trained ourselves to fly small drones, planned how to shoot aerial images by piloting a little bigger drone, and actually shot takes. On the third day, we held a contest for paper objects designed specifically to either 1) fall staright, 2) stay in the air for a long time, or 3) go far in the air. We tested them by dropping them from the second floor of a university building, and then made our challenges from the third floor. It was amazing to see how much children can achieve in such a short period.
After the camp, we received overwhelming messages of gratitude from parents. One parent told us that their boy wanted to learn more about drones, and began his research on the web. Another parent told us that their boy tried to explain her enthusiastically the correct theory of lift. We are glad that our camp seems to have worked as a good introduction to stimulate the children's curiosity.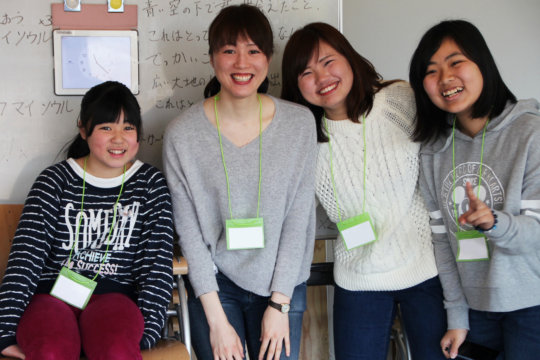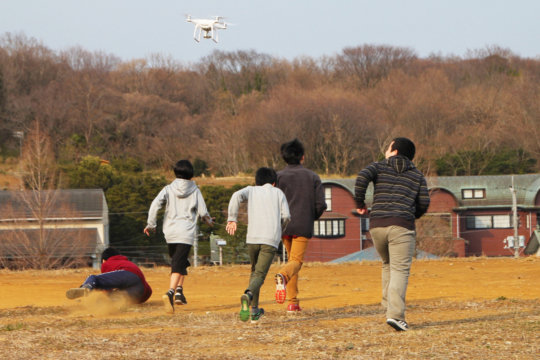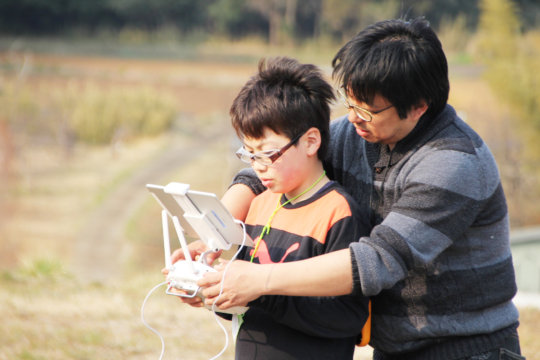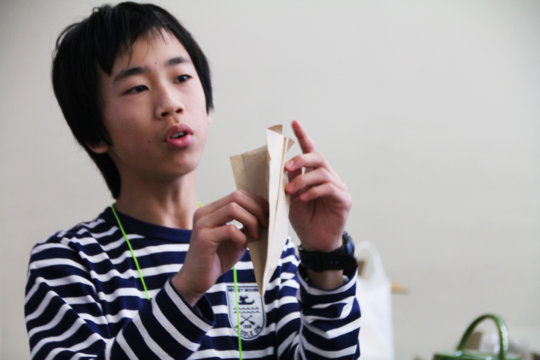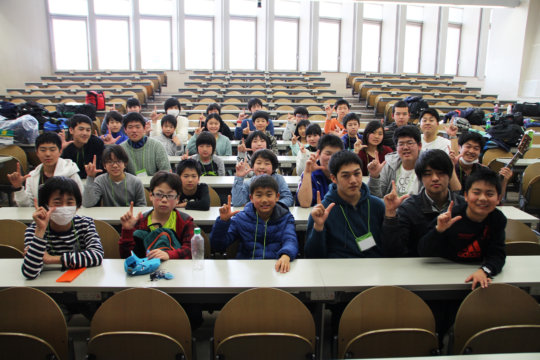 Links: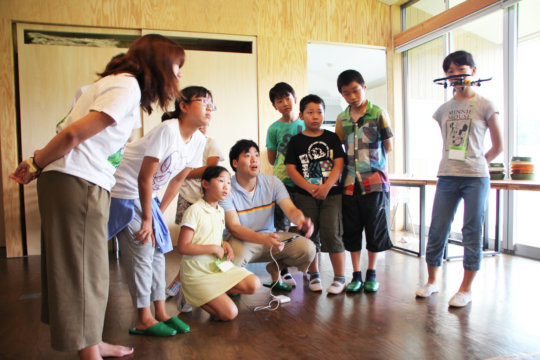 Please find a Japanese version of this report here.
We are now preparing for our first camp this year, going to be held on March 18th-20th at SFC (Shonan Fujisawa Campus), Keio University, continuing from the two camps in the last summer. This time, the camp is named "Academy Camp 2017 Spring - Flying Classroom". We will feature some of the flying things that children can handle, and let them make challenges that have no answers yet. Meaning, we together will be doing science on those flying objects. About 25 children from Fukushima are expected to participate in the camp. Applications are already full, and we hear from the parents that the children cannot wait to be in the camp.
In this report, let us look back some of our past experiences with flying objects at Academy Camp: in 2012 summer (term 1), we put a kite chain in the sky, on each of the kite we had a dream of one child (instructor : future artist Mr. Endo). In 2012 summer (term 2), we enjoyed a hot-air baloon ride (instructor : Saga Balloon Pilot Association). In 2013 summer, we did fly to Taiwan for a camp helped by YMCA Taipei and other people in Taipei. In 2014 winter, although we did not fly them with children, we made paper planes in our volunteer training session. 2014 spring was our first encounter with drones, with help from Eyes, Japan and the University of Aizu. In 2016 summer (both term 1 and 2), we learnt how to pilot small drones.
Now we will have the whole camp dedicated to flying objects. Why are we so fascinated by those flying things? While writing this report, we found a work by 326, a Japanese poet, along with the instructions for the hot-air balloon ride we experienced, which went like this: "Those who never give up are the only ones who can fly someday. It's OK if you cannot do certain things today. We call those things you cannot do today 'possibilities'." We are looking forward to seeing children's possibilities becoming reality.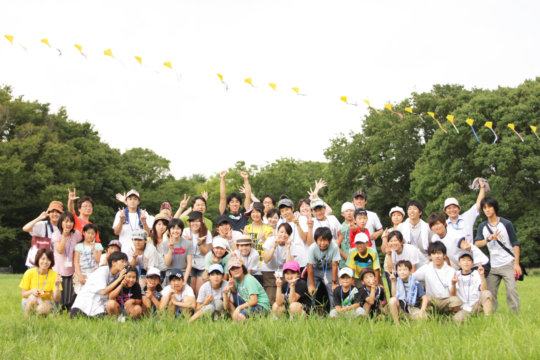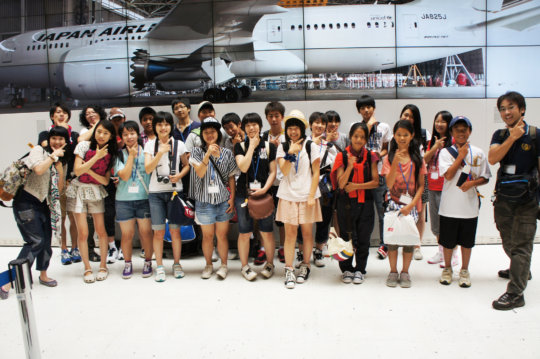 Links:
WARNING: Javascript is currently disabled or is not available in your browser. GlobalGiving makes extensive use of Javascript and will not function properly with Javascript disabled.
Please enable Javascript
and refresh this page.