Dear all
Greetings to everyone especially Mr. Fabio Falter and Friends. It is indeed very disturbing that crises have continued to prevail thereby giving us very difficult times regarding schooling. Our children have continued being at home and those who are fortunate to be grouped are able to continue receiving home studies with our supporot.
Since we gave the last few bags to so some needy ones, we are lookinig forward for the schools to resume as international bodies are developing interest to interven to mediate in the process of soving the Cameroon anglopohone crises.
We are really praying for a an inclusive dialogue to be held to permit our schools to start operational so trhat all the children should get back to schools for this project to continue in full swing.
Even though schools are not operational nowe, we still provide books from our library for our students to be improving their readiing skills thereby, still putting them in their school bags for safety.
We really thank you immensely for all your support.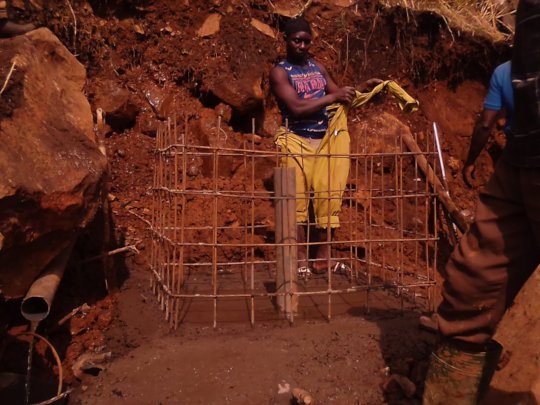 Dear all,
As reported last time, I am extremely very glad to report again on this project. The community have continued to do their best as funds are flowing for progression of the work.
We have been able to buy enough material specifically, cement, iron rods and pipes for the work on progress. The community is really had working as they are lways ready to answer present when ever they are needed.
Since we have the idea to construct a huge Tank that can supply a wider community, we have also continued to identify more catchments becausse work on the Tank proper can only start if adequate funds are secured.
How ever, we finalized working on the new catchment and completed the excavation of the Water storage Tank Site. We have also completed putting in place the Gravel which is one of the great element of the Tank construction.
We are happy to realyl indicate that we thank our donors for contributing to this project. Again we also wanted to indicated that following our criises, we directed some of our donors to help us through this project so that we can also extend a hand of fellowship to reall desparate communities.
We have lots and lots of activity pictures.
This is really a big project and we plead on the previous donors to promote this project for us in any way possible. The early we complet the project the early more people will start benefiting hence reduction of cholera, and other water related deaseses.
Thank you once more for donating to this project.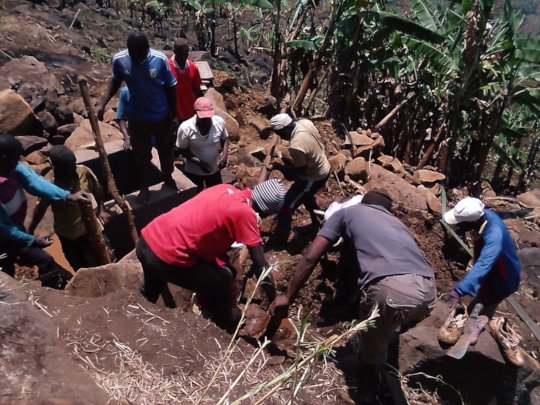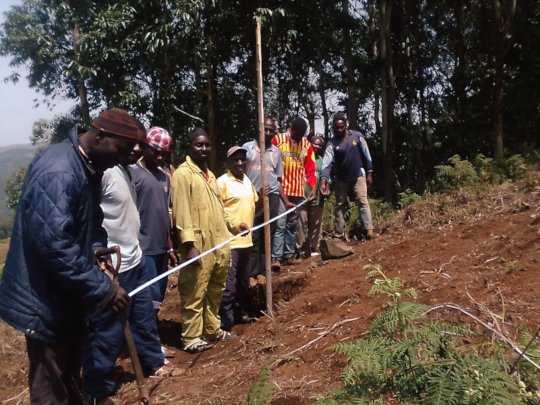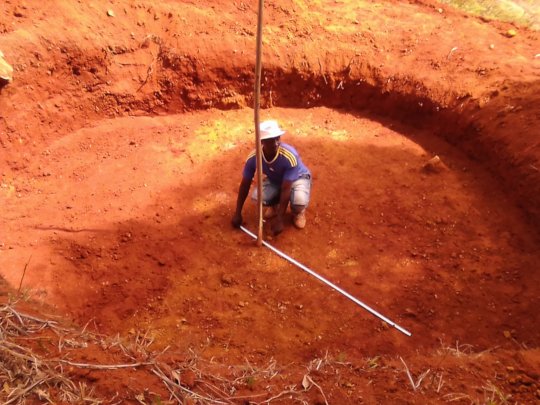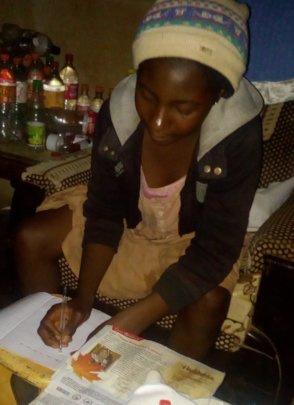 Once more you are welcome to another edition of this report. The past three months were difficult and stressful in relation to carryout the activities of this project.
Within the last three months, many families were displaced by the way and we were only able to continue with those that were able to stay in the interior parts of the villages.
We are carrying out this project in real difficulties because we face the risk of being attack by the military since they move from one village to another without being notice.
We are doing our best with the project despite the challenges. The below pictures shows some of the houses that were burnt by the military and some of the children we are working with in different homes.
We want to thank you much for supporting this program and others being carried out by SEREP.
May God bless you all.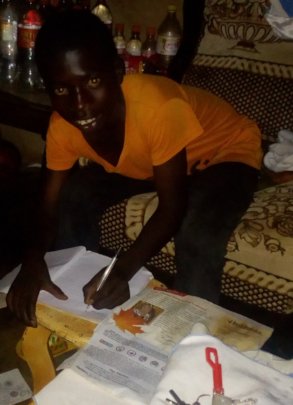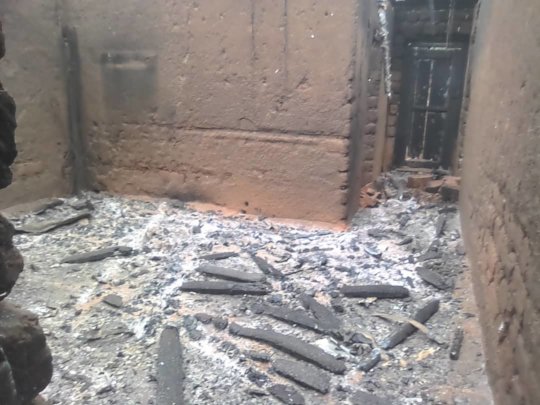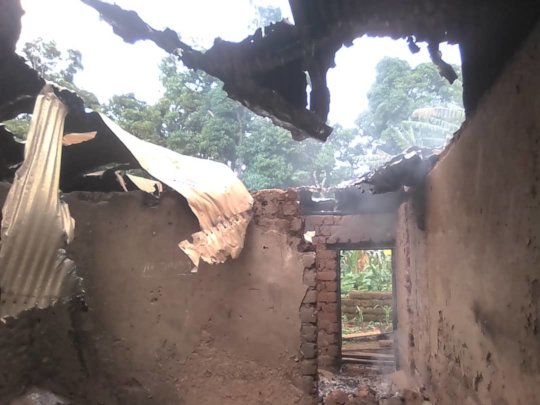 Links:
WARNING: Javascript is currently disabled or is not available in your browser. GlobalGiving makes extensive use of Javascript and will not function properly with Javascript disabled.
Please enable Javascript
and refresh this page.