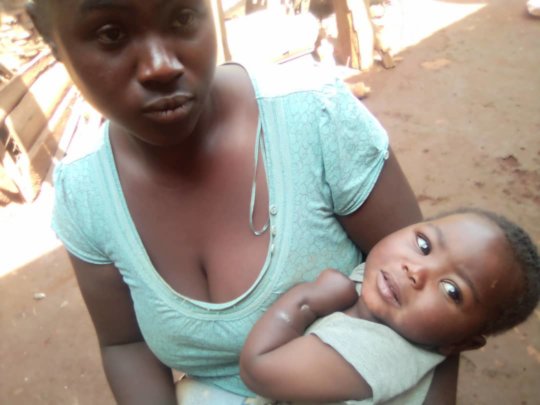 It has not been easy in this part of the country. I am convinced that with the international community being aware and talking about the Genocide in the English speaking regions of Cameroon more people are now understaning the current situation. These women have continued to be much affected in various ways. They are loosing children daily, lossing homes, staying and taking care of children in bushes or in very inconvinieced places etc.
However, this projecty though with very limited resources, it is doing a lote of counselling and women empowerment torwards self reliant activities.
This project has addressed a litte bit of those who are badly affected in the community of kumbo . It is only because of lack of funds that we are not able to go further. We haver supported these women who were very taumatized and they are happy.
Those that have been assisted by this project so far are very grateful. Despite the lack of funds, we have continued to identify these women should incase there is a meanse to help them, it will be done without any delay.
What is happening here is horrible and we are really pleading for any charity hands to support this project to enable us help more women in need.
Attached are pictures of some of the beneficiaries. help us and promote this project without any hasitation.
May God bless you.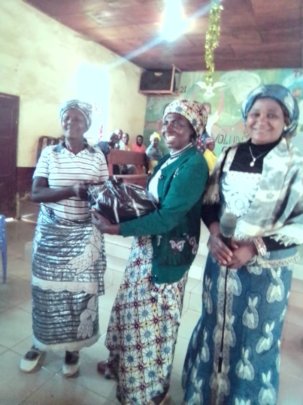 Links:
Dear all,
Here comes another report. Women in the rrural Cameroon have continued to struggle for life especially with the insecurity in the English speaking regions of the country. The international community is presently calliing tfor organizations and individuals to support us with humanitatriaon assistance.
This is another peak season and christmass period which we have ordered a consignment in order to share Christmas oil. With the presence of the crises, most familieswill go without palm oil which is one of the most essential ingridient in this part of the country.
We are able to continue with the the available financial resources and with a limited number of beneficiaries.
We are very grateful for the support our donors has given so far and we hope to keep on with the good work.
Pictures of the distribution shall be seen in our next report.
May God bless you all.
Links:
Dear everyone,
Greetings to all of you. Another opportunity has come for us to get updates about this project. To be candid, the school bag project has got another method of management.
Within the last three months, those identified and are receiving education in various quarters have been properly given attention and necessary support they deserve.
The project has not received any donation again but we have cntinued to support the children as much as possible. Moral and local material support has been strongly emphasized.
Up to date, schools have not yest resume and we have continued to to admininster children friendly space education programe to occupy them and give them the needed support.
We are greatful for all your help and also looking forward to your contininues support. We really thank you for all your support while exdpecting your future support.
God blesls you.
Links:
WARNING: Javascript is currently disabled or is not available in your browser. GlobalGiving makes extensive use of Javascript and will not function properly with Javascript disabled.
Please enable Javascript
and refresh this page.