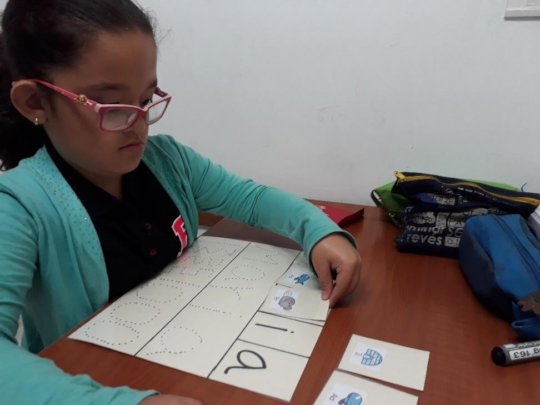 María has 8 years old, she enjoys painting in her spare time, sharing with her family and loving and caring for animals. Also, she actually lives with her mother, grandmother and uncles in the municipality of Copacabana,(Colombia) she is diagnosed with cerebral edema due to birth trauma and expressive language disorder, mild mental retardation, she requires support with comprehensive rehabilitation and specialized consultations, the achievements of María in the first half of the year have been:
In the reading and writing part the girl recognizes the vowels of her name and recognizes him with pictographic support, at the time of writing she does so with point tracking and is in the process of doing so without support. She answers simple questions of texts and short videos through the pictographic system and verbally.
Different activities are carried out to achieve the objectives in reading and writing such as, assemble the name letter by letter using pictograms to identify them, then they are written having a base, removing the visual support little by little, exercise is also used to connect points on the wall to assemble the name using strings to join it. For the recognition of the letters of the name, the fishbowl is used in order to fish the indicated letters, a game of grabbing or catching with the silhouette of a fomi hand different flowers that had letters and numbers glued. Vowel notebooks are worked on, in which pictograms were first, the vowel and then space for writing in order to make a cognitive process of vocal recognition, visually, in the whole word, on objects that represented it and Finally his writing.

The Patronato María Axiliadora Foundation has the consent of his family for the publication of his photo and diagnostic information in Global Giving. Thank you for allowing Maria to continue her health rehabilitation process and improve her quality of life.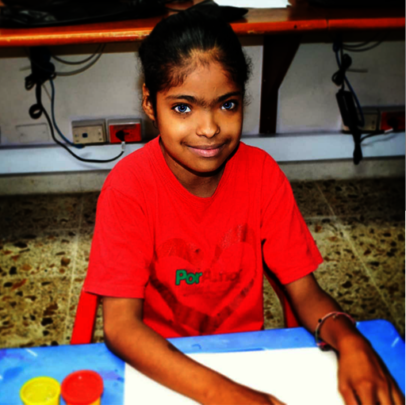 Ángelica is attending the following clases: Building knowledge, tics and physical activity.
Angélica is a lovely girl who has experienced some difficulties in her life, that's why she sometimes seems to be reluctant to show of affection from others and to receive support, too, Fortunanaley, at the Foundation she has gotten establishing relation with her classmates and teachers without any negative feeling.
Currently, she is in the literacy process which sometimes makes it to get confuse of some letters. However, she often writes short tales spontaneously. It is important to mention that her family is giving her support and guidance at her literacy process through putting story telling in action. She re-tell those tales in a notice ableway.

On Systems and computers she is aware of how a computer is made up and its components. She have learned how to use some office pack software, toondoo, and those based on bifid spine, amongothers.
Links: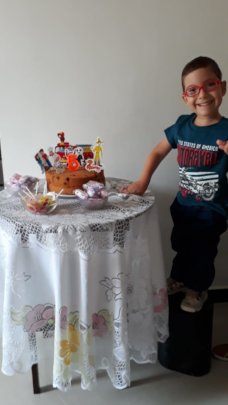 Andrés recently celebrate his five birthday. He has spina bifida, and receives medical attention, rehabilitation, psychology, medicines and specialized healthcare.
Andrés is a boy with a great cognitive skills. However, he requires a kind of guidance which allow him to accimplish the tasks. It is important to highlight that he has achieved to be autonomous and more independent from his mother.

For example, he is currently attending the classes without the presence of his mommy. As a consecuence of his current and improved behavior, he is doing his best at the uses of colors, geometric figures, vowels and, he is now able to write his name by his own.
Additionaly, he has reinforced the fine, motor gross, concentration and mid, long-term memory.
Great outcomes!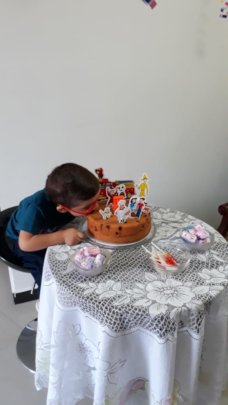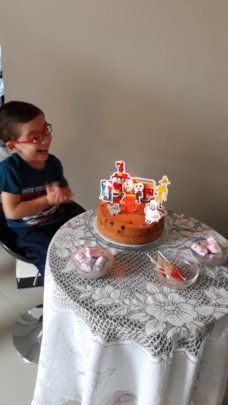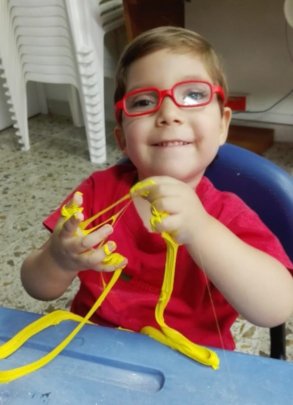 Links:
WARNING: Javascript is currently disabled or is not available in your browser. GlobalGiving makes extensive use of Javascript and will not function properly with Javascript disabled.
Please enable Javascript
and refresh this page.