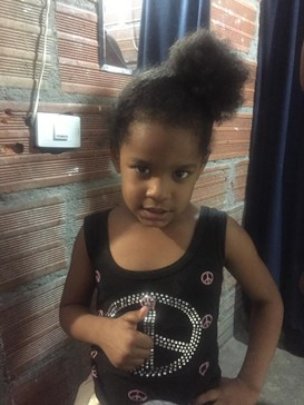 Dear Patronato Community,
I hope you are all in good health. Today I would like to share with you Esmeralda's story.
Esmeralda is four years old and has a hearing disability. She was born in the city of Aragua, Venezuela and due to the crisis in that country she moved to Colombia with her family in search of better economic opportunities. She belongs to a large family made up of his mother, grandmother, cousins, and uncles. Esmeralda loves to have fun with educational games and draw pictures.
Since she was born, she was diagnosed with conductive hearing loss. This type of hearing problem occurs when something prevents sound waves from passing into the inner ear through the outer and middle ear.
Upon arriving in Colombia, she was referred to our foundation because she requires comprehensive rehabilitation services to strengthen the development of cognitive, auditory, linguistic, and oral communication skills that favor school inclusion processes.
In addition, she receives care for occupational therapy, speech therapy, otolaryngology, and otology consultations.
Thanks to your donation received through GlobalGiving, Esmeralda has improved her hearing and the development of her language that has allowed her to listen and express herself better with her surroundings. She has a much better quality of life because of you.
Please stay safe and until the next success story!
Eternally grateful,
Natalia