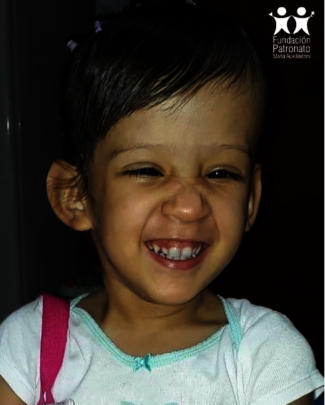 Dear friend, I hope you are healthy and well
I am writing you this message to tell you about one of the beneficiaries of your generous donation: Yiret. Yiret is 2 years old, was born in Venezuela and, with his parents and siblings, moved to Medellín, Colombia in search of better opportunities. Yiret loves to play and sing.
Yiret was diagnosed with spina bifida, which is a congenital malformation produced during pregnancy that affects the normal development of the spine. Yiret has encephalocele-type spina bifida, which is a serious form of the disease because it is accompanied by hydrocephalus, which is a disorder that causes increased pressure and size of the skull.
Yiret and her family are in the process of regularizing their immigration status in Colombia and obtain permits to settle in the country. Due to this, she has not been able to receive free medical attention, as is the case for all people residing in Colombia.
For this reason, she came to our Foundation, where she has been a beneficiary of the Comprehensive Rehabilitation program since February 2021. In this program, she receives care at home, early stimulation, motor skills, plastic arts, music, hydrotherapy, as well as medications.
Yiret is a very dynamic girl and very happy in therapy. Although Yiret's mom is eager to see positive changes quickly, she is aware that this is a long-term job.
As mentioned above, Yiret has only been in our program since last month, so no significant change has yet been seen.
Yiret will be in our comprehensive rehabilitation program throughout 2021. At the end of 2021, an analysis will be made of whether she should continue in 2022.
Your bigheartedness is playing a key role in improving the quality of life of Yiret and many kids like her.
I thank you on behalf of the Foundation and I wish that your good deed is returned in spades!
Greetings and have a great day,
Natalia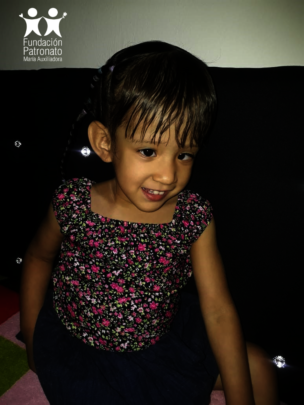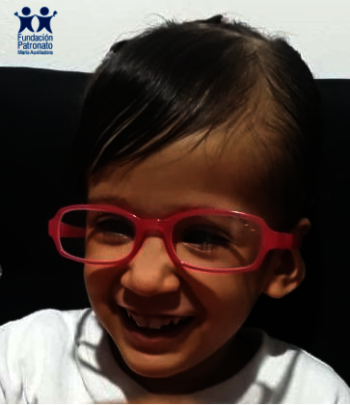 Links: