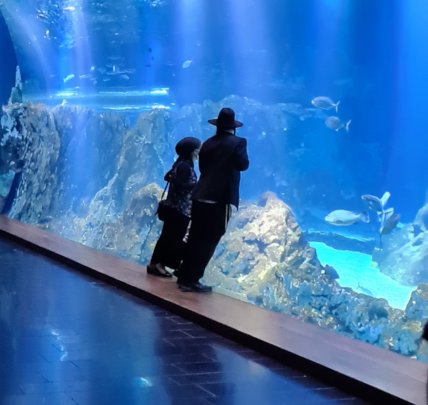 The Aquarium (and the Zoo) were closed to visitors during the three lockdowns in Israel in March-May, in September-October and again at the end of the year with a third lockdown that started on December 28, 2020.
Overall, there were a total of 119 days of complete closure in the 2020 calendar year.
Happily, the Aquarium was able to re-open on February 21, with limited entries.
This all, of course, has been a devastating blow to our operating budget, being nearly a third of the year with no income. Our expenses remain high, we have fish to care for and exhibitions to maintain. We have made significant efforts to reduce costs as much as possible without compromising on the quality of the services we offer.
As a result of the lockdowns, many of our suppliers were unable to operate due to worldwide travel restrictions.
With the resumption of international flights during the time between lockdowns, we were able to restart our efforts to complete our zoological collection, especially in Tank 15: the Large Red Sea.
In December 2020, one of the first shipments we received was the much awaited blue blubber jellies from Hong Kong to fill the three renovated round tanks.
A huge crowd-pleaser, the jellyfish exhibition also gives us the opportunity to educate our visitors about the dangers of pollution in our oceans: for example, when larger fish confuse plastics and plastic bags for jellyfish and eat them.