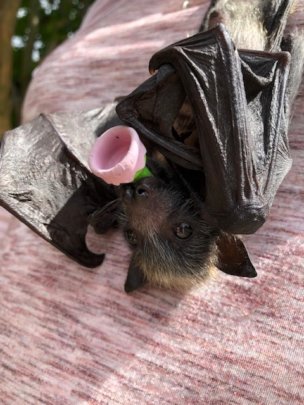 It has been a relatively quiet start to pup season in New South Wales this year, which is good, as we much prefer pups and mums to stay together.
I have 3 pups in care at the moment: one little girl was found on the outside of a swimming pool and the little boy was found at the base of a tree, all alone. The final little girl I have in care is a bit special as she is a twin. Mum came into care with a head injury and it was found that she was carying two pups, which is very rare. The mum was only able to feed one pup while she was recevring from her injuries so the boy was left with her and both mum and pup are doing well. The littel girl came into my care a few weeks ago and after a bit of a rough start is also thriving.
We have started work on the maintenance at Kukundi and thanks to the hard work of a few Sydney Wildlife members, we have had a coolroom installed. This going to be amazing once the season is in full swing.
Unfortunately up north in Queensland, where they have been suffereing from heat wave conditions so early in the season, it is not such a good story. The Spectacled Flying Fox speceis in Queensland has been decimated by this record breaking heat wave. Thousands of adults and pups have dropped dead due to the extreme temperatures, and many hundreds of orphaned pups have come into care.
This species is currently listed as vulnerable in Australia and conservationists have been pushing to upgrade the species to endangered.
Sorry to end the report on such a sad note, however, thank you for all of your generous donations that enable us to contiune to rescue, rehabilitate and release back into the wild our beautiful flying foxes. We couldn't do it without your help
Fiona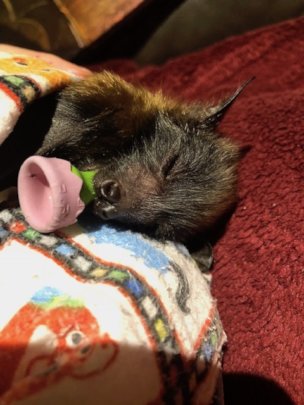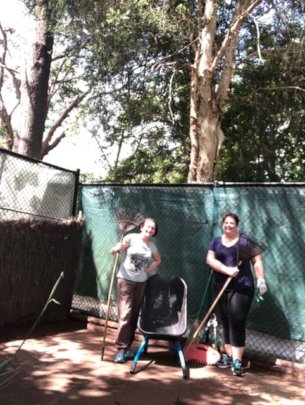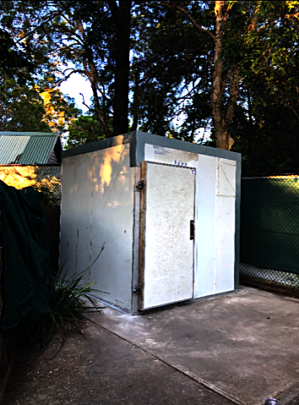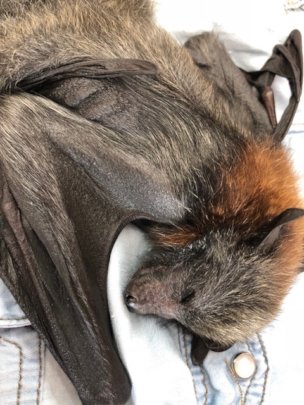 Links: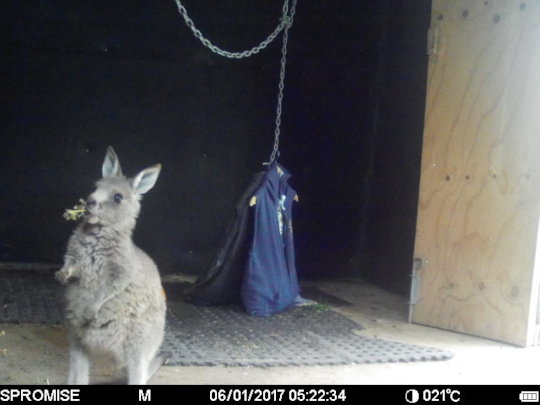 One of the great advantages of having a rehabilitation facility is being able to give the animals a change to become independent and dehumanised before their release. To do this we need to be as hands off and invisible to the animals as possible but we do need to continue to monitor their progress and keep an eye on their behaviour and any injuries that they might be recovering from.
Recently we have installed solar powered motion infrared cameras to capture images of the animals during the day and at night when they are moving around their enclosure without any human presence.
That benefits of monitoring the animals remotely include:
Being able to capture images of the nocturnal animals in their enclosures at night time when they are active.
Reduces stress on the animals by not being in the enclosures as often.
For animals recovering from injury, we are able to keep any eye on their movements and behaviour to alert volunteers if any additional intervention is required.
If multiple animals are sharing an enclosure, we are able to make sure all are feeding equally. Not one dominating the feeding area over another.
Ensuring there is no bullying between individuals or species.
Give us visibility of any unwanted pests or predators allowing us to take action.
By being able to doing all of this remotely via the cameras, the animals are able to have an environment that has minimal human interference allowing them to develop and hone their natural behaviours, instincts and feeding habits.
We are also able to capture the wonderful work the many volunteers do in the facility to keep it running.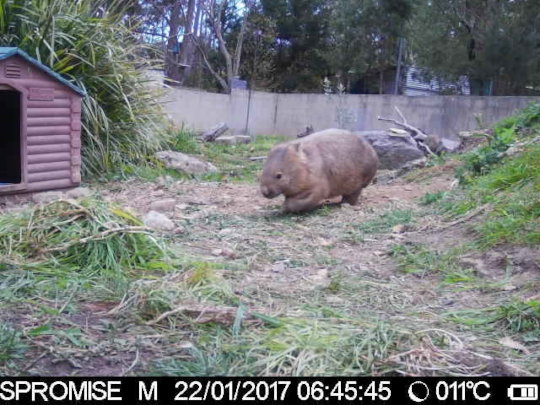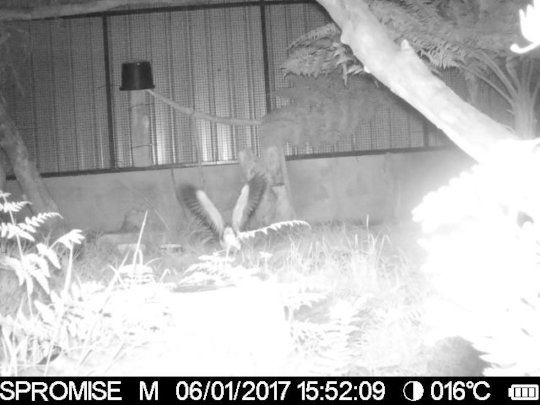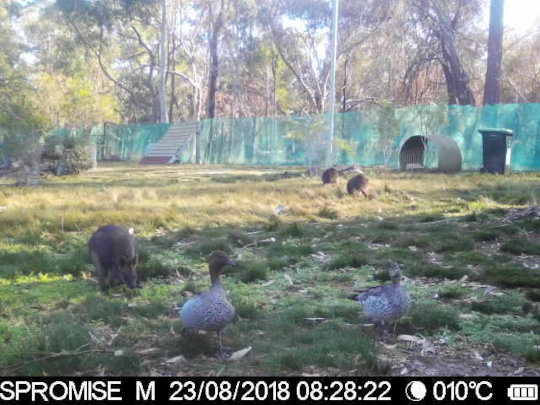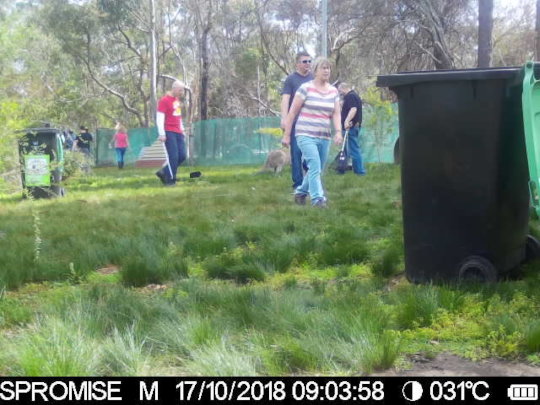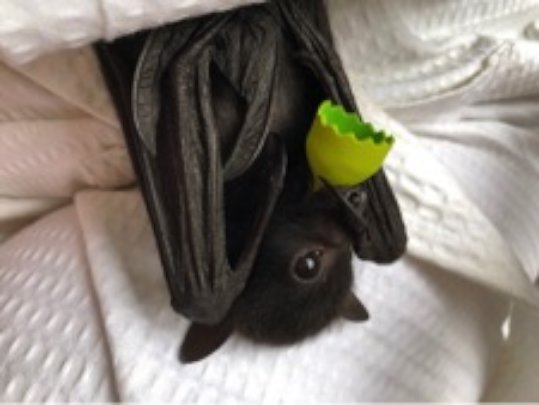 Hello Bat Supporters,
My name is Fiona and I am taking over this project from Georgina, so please be a patient with me as I have my "Learner Plates" on. Hopefully my writing skills will be on par with Gerogina's and I can promsie you that I will bring as much passion to keeping you informed about what is happening with our amazing bats. I have been a carer of bats now for 5 years and for the last two years have also been managing our creche at Kukundi.
We have had a moderately busy winter season, caring for about 200 adults and juvelniles that have managed to get themselves into trouble. Most of them have now released back into the wild, apart from our very last batch of around 30. The hatch in the large cage at Kukundi has been open now for about 3 weeks and this last 30 seem a little reluctant to move on.
Hopefully these last stragglers will leave soon and then we can begin the mantenance work around the facility, in prepration for the pup season which will start in around 6 weeks. We need to give the cages a thorough clean, repaint the cage floor surfaces and generally tidy up the surrounding area.
One exciting new addition to the facility will be a cool room, which we hope to install before the beginning of the pup season. During the height of pup season we can be cutting between 50 and 80kgs of fruit daily to feed the little cherubs in care. This is between 350 - 560kgs of fruit every week - converting this for you -770 to 1235lbs! This is a huge amout of fruit we have to store, so a cool room will help save us money by rminising waste and allowing us to reduce the fruit delivery from 2 to 3 times a week to once a week.
And finally, we have a training course happpening next weekend, which will give us 15 new flying fox carers (hooray!), just in time for pup season.
Thank you so much for all your generous donations that enable us to continue to rescue, rehabilitate and release back into the wild our beautiful bats.We could not do it without your help.
Fiona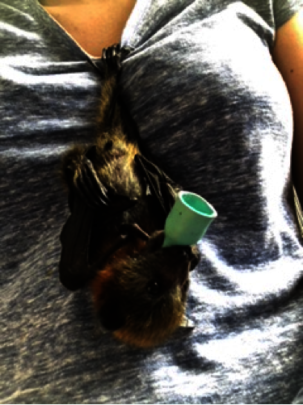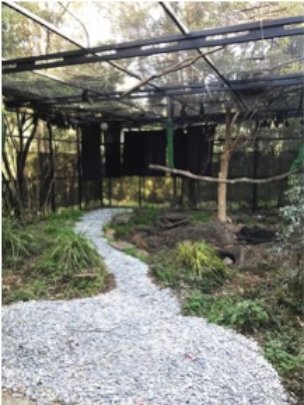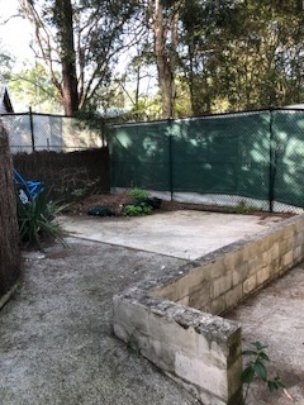 WARNING: Javascript is currently disabled or is not available in your browser. GlobalGiving makes extensive use of Javascript and will not function properly with Javascript disabled.
Please enable Javascript
and refresh this page.