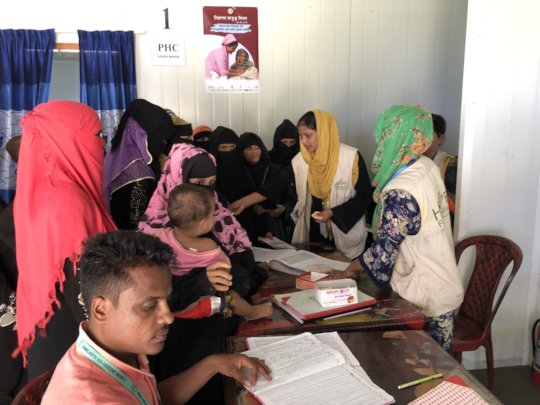 Dear Supporter,
On behalf of HOPE Foundation, I would like to express my utmost gratitude. Because of donors like you almost 1 million refugees are getting basic health care.
I will take this opportunity to share with you our impact in the Rohingya Community;
HOPE is running 10 health facilities inside the refugee camps; 7 Sexual and reproductive health centers, 1 Primary health Center 1 Emergency Center and 1 Field hospital for Women.
In this centers the work never ends...
- Patients Treated: +2500000
- Antenatal Care
- Postnatal Care
- Fistula Care
- Deliveries
- Emergency Evacuation by HOPE ambulances
- Clean Birthing Kits distribution
- Familly Planning
And soon, with the opening of the HOPE field hospital for women, we will be able to provide surgical care in the camps as well.
HOPE has one of the largest Transportation Network working inside the camps for Emergency evacuation and referrals when needed. We count with 4 ambulances (one donated by GlobalGiving) and 20 Tomtoms (local small vehicles) working 24/7.
This center will be the only hospital focused on women's health (the most vulnerable population).
Its estimated that over 50.000 pregnant women are living inside the camps with very poor access to health care. This center will be revolutionary, and its only possible because of generous donors like you!
We are putting your gift right to work!