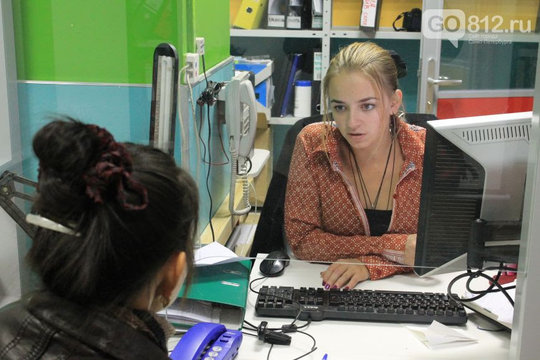 Dear friends,
In this report we want to tell you some inspiring stories of residents of our Shelter for the homeless. And we are glad to show you an annual report of Nochlezhka as for 2013. This is a profund report about our activity, achivements and finace for the whole year. Many people were involved in its preparation, so I hope you will enjoy it. You can read the report at our web-site.
Here are some inspiring stories from people we helped. These short stories show that from any situation there is a way out. To survive and struggle with difficulties a person needs just a little help. Thank you for supporting Nochlezhka!
Sasha's happy-end story
There was a young man Sasha who came to our Counseling center of Nochlezha lately. He faced the problem of homelessness all of a sudden. The young man peacefully lived common law with a girlfriend and it all began with the help to girlfriends' father who needed some money. Sasha got the decision to help financially to his nearly father-in-law and he sold his room.
Right after that the relationships between couple changed and Sasha had been kicked out of the house.
Trouble comes in threes so Sasha was fired at the same time. He couldn't find place to live because his friends probably didn't realize what a serious situation Sasha got in to. No one offered a room to stay for him.
That is how Sasha came to Nochlezhka after the few days on the street.
With the help of social workers he began reissuing his documents as passport, INN (Taxpayer Identification Number) and SNILS (Insurance Number of Individual Ledger Account). Also he found his distant relatives in Moscow and contact them. Sasha lived in the Shelter a little less than three months and during this time he didn't only solve his problems. He was actively participating in the life of the organization: helping to repair the Shelter, buying food for residents, once he was a volunteer who accompanied a blind man helping with his affairs in the city.
Soon Sasha left Nochlezhka. He recently came to visit us and told us that he got the registration and found the opportunity to open a carwash. The construction was about to end in a few days!
We are so happy for him. We are so happy that difficulties did not break him down!
Konstantin found a place to live and got a job
Konstantin was born in Donetsk Oblast, Ukraine. He lived there until the year 1989 when he came to the decision to emigrate to Russia. So Konstantin canceled his registration in Donetsk Oblast and left Ukraine in search of a job.

Getting out of prison he lost all his documents and in the year 2005 he found himself in the street after his wife's death. The remarkable thing is that Konstantin didn't give up during these days, he was working as a courier, sometimes as a martial arts or shooting instructor.

We met Konstantin when he enquired with Nochlezhka about reissuing his documents. This process is really complicated if there is no professional assistance, especially if we are talking about getting citizenship. For now he is collecting all required documents fast following the instructions of a social worker.

We helped Konstantin to find a job with accommodation provided and he is working as a groom in the stables located in Leningrad oblast, Russia. He still needs professional assistance to get back his basic documents to be able to work legally, to earn more and afford to pay rent.
Valeriy got citizenship and found a job
Valeriy moved with his family to Kyrgyzstan in his childhood because of his father's new job. They had to leave urgently, as did all Russians, driving out of Kyrgyzstan when the USSR collapsed. Valeriy cancelled his registration, left his house and car, and went to the north to earn some money for living. He couldn't do that even at the gold mines because of inflation - all the money he got was depreciated. Valeriy had temporary registration and a soviet passport.

Having no money he came to St. Petersburg where he used to live before. Life on the street led to frostbite in his foot, which he had to have amputated, and he developed an alcohol dependence.

Valeriy found himself in the Shelter of Nochlezhka seeking Russian citizenship. To get it will take several years; that is how bureaucratic this procedure is.

Valeriy lived in the Shelter for 2 years. Now he finally got all his documents and found a job, he even rented a room in a boarding house. He hands out advertisement flyers and looks forward optimistically to the future.
More information and news you can always find at our web-site! Keep in touch with us through facebook and vk.com.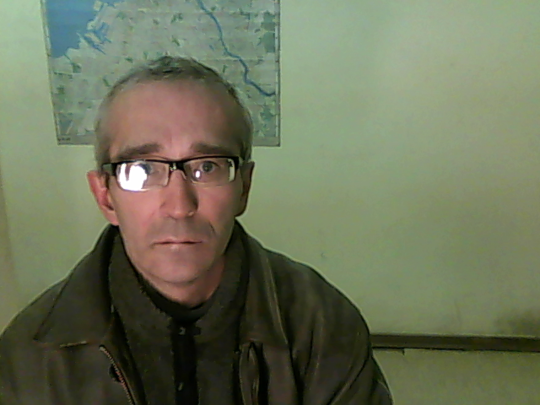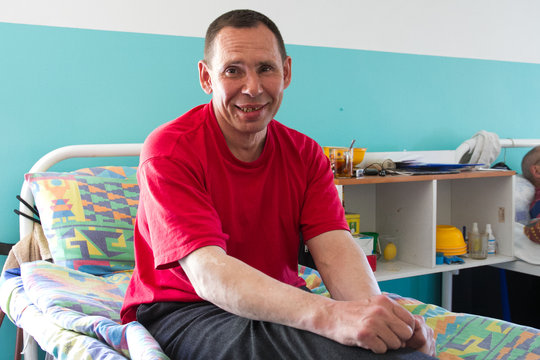 Links: