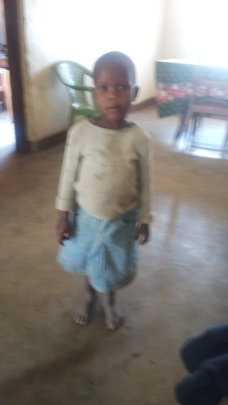 I hope our friends, well-wishers, supporters, and donors are enjoying the summer despite the heat wave in the different parts of the world. Uganda is equally hot (hotter than usual); thanks to our proximity towards the Equator. I am happy to be home for the summer and spend some time with the children.
The project continues to survive despite the obvious financial challenges. I am glad we are still able to see another day. The children are at school for their second school term of the year. They will have a three weeks holiday break starting on the 24th August 2018. This is a very important year for the project because two of our students will be sitting for their final Uganda Certificate of Education (Ordinary level) examinations in November/December 2018. This plays a big role in determining the future steps of these students. The rest of the children will hopefully be promoted to the next classes and we are happy to keep supporting them as they try to shape their future. We are already planning ahead for the third term.
I am pleased to announce that we are in the last stages of taking on another young girl, Miss. Kobwa (picture attached). She travelled from Rwanda with her mother and three siblings in search of food. (That is what I was told)! She has a father who they cannot locate and her mother attends to my mother's gardens for survival (food and shelter) with her three kids. She was given a room in the family house with her children and the basics anyone would want for a minimal survival. I discovered Miss Kobwa and her mum when I visited my mother in July and am happy we have the addition to the family because my mother lives alone in her home. I have talked to Miss. Kobwa's mother and we are planning to move her to the project house in another District to live with the other children, attend school and start shaping her future. This will be as early as the third term since she has not had a chance to go to school before, she would have to familiarise herself with her new setting in preparation for next year. Miss. Kobwa is 6 years old (born June 2012) although the mother says she does not know the exact date. She does not have a first name because she has never been baptized. She certainly needs help. I am excited and happy to offer the help, with your support.
Other than that, we are breaking even as of now with no major outstanding bills. I have consistently donated half of my stipend for the last one year to continue supporting the project. I know we can continue to achieve more with your help. Kindly continue to support the project.
Warm Regards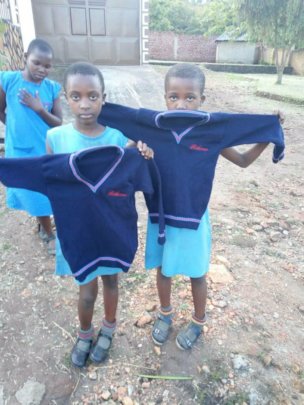 Greetings to all our friends, donors and well-wishers. Thank you so much for the support. I cannot believe that we are four months into the "new year" 2018! But, it is also good to know that the children are home for their first term school holidays! The break from school will be a short one. The children report back to school for the second school term of the year at the end of May 2018. The school term reports will be ready on the 4th of May 2018 on condition that all outstanding school dues are cleared before reports can be accessed. The outstanding school fees balances for term one are being mobilized and hopefully will be cleared soon. We continue to maintain a good working relationship with the Headmaster(s) and Jackson, our food, and household supplies.
The children are fine and in good health, although it has been cold and rainy lately. The youngest girls Nina and Evas got new school sweaters, and Ana Mary had her uniform replaced. AnaMary's school uniform never last. The children will spend their holidays being children, that is to say, play, sleep, do some house chores and some reading where necessary. These children still need your help and support in terms of scholastic materials for the upcoming new term, and day to day survival. Together we can make a difference. Thank you once again for your support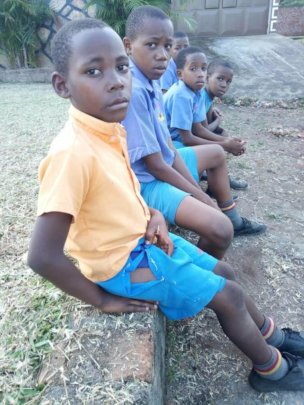 I would like to extend my greetings and New Year wishes to all our donors, friends, supporters and well wishers. I hope you had wonderful festive holidays and are now settling into the New Year 2018. Happy New Year 2018. As you might already know from the previous report, I am currently at Lund University pursuing a MSc. Development Studies. I am all excited about the knowledge and the new networks, and how this will benefit and ensure sustainability of the project (s)/ Organisation.
The NAF- GlobalGiving fundraising relationship began over 7 years ago and if it wasn't for faithful supporters like you, we probably wouldn't exist. Thank you for donating funds that we have used to make a difference in the lives of the children that are beneficiaries of this project. You are a treasure to all of us and thank you for standing with NAF over the years.
Allow me to also say a special Thank You for your generosity and support during the GlobalGiving End of Year fundraising campaign. Two wonderful things happened during this campaign. I was able to raise awareness about the project and the Organsiation in general, and most importantly, I made and continue to make friends for the project/Organisation. What a delight it was for me to raise awareness about the project and make new friends for the project/organisation in a new land! What a delight it was to listen to very important ideas about the future of our fundraising from people who are incredibly supportive of the project.
The donations from the End of Year Campaign will continue to support the activities of the project. The first school term of the year begins in the first week of February 2018. My weekend call to Uganda yesterday (28th Jan) confirmed that the chidlren are well and enjoying their holiday. They are also excited and waiting to go back to school because they will be attending new classes.
For your generosity, I Thank You. Looking forward to our continued partnership in the New Year 2018.
WARNING: Javascript is currently disabled or is not available in your browser. GlobalGiving makes extensive use of Javascript and will not function properly with Javascript disabled.
Please enable Javascript
and refresh this page.