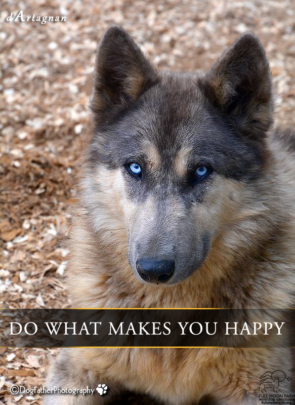 "If I had to choose between my respect for our donors and our volunteers, I would be hard pressed to do so."

Dedicated to the Volunteers of Full Moon Farm, with Love and Gratitude, Nancy Brown


Jay Alcombright, Volunteer:
Jay heard about the Farm when he saw Nancy and River at the 2010 Charlotte Pet Expo. He was helping with one of the other rescues he volunteers at, and came over to get some information. He started volunteering at the Farm in June 2010. "I have been known to do anything at anytime on the farm. I enjoy just being outside with the pups and filling in excavations!"


Andrea Brooks, Volunteer Photographer:
"I first found Full Moon Farm while doing a photographic documentary for school... and once it was finished, I never left! It's hard to get away from the wonderful spirit and love that exists up here on the mountain, and being allowed to capture that in images is a true blessing. While I'm a little shy about going in with most of the woofers, I do have a few favorites - as you can tell by my profile picture - some of our guys are total divas for the camera!"
L. Kamala Beissinger, Volunteer & Trainer-in-Training:
Kamala has been in love with the earth and it's wildlife her whole life. She grew up in a household with German Shepherd dogs and fell in love wolves from watching movies like, The Journey of Natty Gann. Kamala earned a BA in Creative Writing and works as a full-time Licensed Massage Therapist and Certified Yoga Teacher and spends every free minute with the wolfdogs of Full Moon Farm.
Meg McKinney, Event Planner & Social Outreach:
Meg has been volunteering with the farm since the winter of 2004. She became involved when Nancy sold her parents their house. Meg did her senior project on Full Moon Farm and has been hooked ever since. Meg helps with chores, but her main focus is doing education and fundraising. She coordinates most of our fundraising events and does a lot of behind the scenes work for the farm. She currently works 2 jobs and is a full-time Mommy to her adorable daughter, Sophie. "Volunteering at the sanctuary has been the best thing for me and is a great place to be. The animals need it, just as much as I do. Thank you for letting me be a part of the pack!"
Donna Wiedrich, Board Member, Media Coordinator & Volunteer:
Donna has been a volunteer since December, 2010. She has served in many capacities both on the Board of Directors and as a Volunteer however her favorite volunteer activity is good old fashioned chores. Scooping poop, scrubbing buckets and spending time with our resident wolfdogs! Donna loves working with the shy animals most of all. "There is nothing like earning the trust of an animal who has never known love before. I get so much more back than I could ever give. They look into your soul and love you unconditionally regardless of what they see." Donna loves all of our animals but has a special bond with Shylo.

Pam & Dave Michael, Volunteers:
Pam and Dave came to Full Moon Farm when they retired and moved to the area 5-1/2 years ago from California. In their "old" life, Pam was an elementary school secretary, and Dave worked for Apple, and they lived with two wolfdogs, one being a rescue. They chose Waynesville, to be located directly between their daughter and granddaughter, and their son and daughter-in-law. Because of their love of wolfdogs and experience with their own, they chose to seek out and volunteer at Full Moon Farm. Most Thursdays you can find Pam and Dave scooping, playing with and feeding the animals, then helping with building projects, or installing the name signs they custom make for each and every wolfdog at the farm. And to quote them: "Living in the mountains and volunteering at FMF is awesome!"
Jessey Lynn, Volunteer:
Jessey got involved in animal welfare when she became an animal care technician and medical assistant a few years ago at her local shelter. Currently she is an undergraduate student majoring in Biology. Her hope is to one day become an emergency veterinarian or open a wildlife sanctuary. "Volunteering at Full Moon Farm with the wolf dogs has truly been an educational and spiritual journey. There never ceases to be a huge need for help, help from people like you!"

Laurie Brainard, Volunteer:
Laurie is a transplant and has done some travelling before she came to North Carolina. "I love going to the farm because of the wolfdogs and also because I miss living out in the country and it's so beautiful at FMF." Laurie owned a wolfdog for many years, so she knows what they are about. She has done a lot of volunteer work over the years, most recently with Rutherford County as a Master Gardener volunteer for 10 years. "My favorite is Achilles, no Aries, umm no Joe, I love them all!"


Jodie Genet-Smith, Volunteer, Social Outreach:
Jodie met Nancy in January of 2015 and began volunteering soon after. "I started to volunteer mainly as a day out of the house from a recent new career move working from home." It soon became much more when she fell in love with the animals. Gaining their trust and love is one of the most rewarding experiences for Jodie. "It makes all the poop scooping worth it. I have also enjoyed making new friends in the other volunteers and visitors to the farm." Jodie also helps with the newsletter and other graphic needs.

Tatiana McGee, Volunteer:

Tatiana found out about Full Moon Farm through another volunteer and Facebook. She began volunteering at Full Moon Farm in order to fulfill requirements for a scholarship she applied to, but it has turned into so much more for her. "Full Moon Farm is a place where I can go and leave with a sense of fulfillment. There is no other feeling like forming a bond of trust and getting a big wet kiss on the face from a woofer that was initially skittish. It just warms my heart so much." Tatiana has enjoyed volunteering so much that she recruited both her Mom and Dad to take trips up the mountain with her to lend a helping hand. "All the scooping, feeding, and watering is all worth it whenever I see the happiness in their eyes."


Laura Oberland, Volunteer:
Laura started volunteering after attending an orientation/work weekend at the farm in November of 2016. She had moved to the area a few months before from Portland, Oregon and barely knew a soul in the whole state of North Carolina. "I was very lucky in finding the farm and all the enjoyments and friendship it has brought me. I'm currently working while attending grad school for my MA in Clinical Mental Health Counseling, and being able to spend a few hours a week outside with the animals is how I keep myself sane!"


Justine Tullos, Volunteer:
Justine heard about Full Moon Farm when she was in college at the University of North Carolina at Asheville. While she was unable to come out and volunteer at that time, she re-connected with the farm through a Wolf Awareness Week event in October of 2014. She began volunteering on a consistent schedule in early 2016. Her favorite ways to help the farm include: bookkeeping, organizing and staffing fundraising events, and poop scooping. Working with the animals and receiving a hands-on education on wolfdogs of all contents and personalities has filled her heart with love and respect for the breed. Justine daylights as an employee of local government, but loves and values her free days when she can be at the farm in her "happy space" with the animals she loves.


Kay Wise-Denty, Howl-In Volunteer:
Kay has been a supporter/volunteer at Full Moon Farm since she picked up the FMF brochure in 2009 at the real estate office of Nancy Brown. Kay believes there are no coincidences in life. It was true synchronicity, as Kay has a grey wolf as one of her spirit guides, and has felt drawn to the history of wolves for many years before meeting Nancy. After moving to the mountains in 2014, she volunteers mostly in the gift shop at Howl-Ins or bakes for special projects when needed. "This sanctuary is such a blessing to so many wolfdogs that have been misunderstood, undervalued and mistreated. We must keep the sanctuary thriving for them and continue to educate the public to enlighten the truths and dispel the myths of wolf dog behavior."


Kody WhiteWolf, Howl-In Volunteer:
After several years of hearing and reading about Full Moon Farm, Kody finally went to her first Howl In three weeks after she moved to Asheville in June of 2016. She went to look, listen, and to see if what she read and heard were true. As she went thru the tour she saw that the beautiful animals were happy, well cared for with clean large enclosures and decent shelters. "While I watched and listened to Nancy I felt she was the "real thing." I signed up as a volunteer that day and never looked back." Kody volunteers at every Howl In and when she can she helps with fundraising events as well. "I am honored to be a volunteer at Full Moon Farm."


Cheyenne Erickson, Intern Volunteer:
Cheyenne was introduced to Full Moon Farm early in life through her parents who were involved in animal rescue. Over the years she has become a part of the family at FMF and spends her vacations and breaks from school interning at the farm. We can honestly say there is not an animal or person that does not love her presence. She is a true blessing to our sanctuary and animal rescue.


Savannah Spratt, Volunteer, Social Media Administrator:
Savannah is from Marion, North Carolina and a graduate from Mars Hill University with a degree in Biology and a minor in Environmental Studies. She heard about FMF when she was 12 years old, came to her first Howl-In and a couple more throughout the years. She sponsored a wolfdog named Coal for a little while and become a volunteer in her junior year of college. She has learned very much about wolfdogs and compassion. Savannah is now a Facebook admin on Karma the Mythunderstood Husky's page and enjoys raising awareness about the dangers of misrepresentation of dogs as wolfdogs. She plans on making working with animals a long lasting career.


Rowan Bailey, Volunteer:
Rowan first found out about FMF and Wolfdogs in 2008 when she began working for someone who volunteered there. When that person brought one of the low contents home with her she fell in love!!! After watching online and supporting financially whenever possible, she finally went to her first Howl In in 2015 and the rest, as they say, is history. "The dogs and the people have become my family." Rowan helps with chores, events and some fundraising. "I dream of winning the lottery so I can sponsor all of them and build a tiny house in my favorite's enclosure. I won't say which one so the others don't get jealous!"

These kind and generous volunteers appreciate you, our supporters and Howl for Food with the residents!

Arrrrrooooooooo!