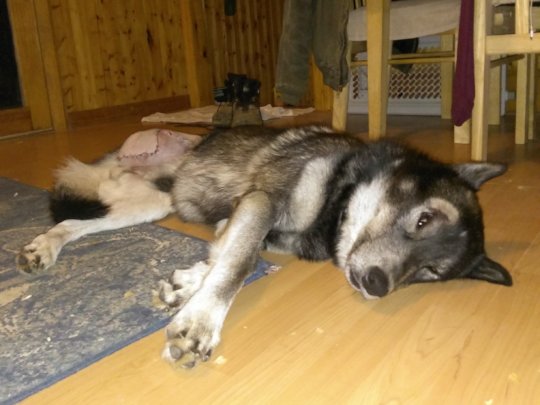 I'm late! I'm late! For a very important date!

For me, much of this winter has felt like a chapter of Alice in Wonderland. I had surgery on both my feet on December 15, 2017 and spent 10 weeks rehabbing during the horrible winter weather. The hard work and faith of a wonderful partner, Fred, generous volunteers who schlepped through the cold, wet winter weather, and our winter intern Terri, were a Blessing. Healing time was necessary, and my wonderful friends rose to the occasion. A tip of the hat and a public THANK YOU to all of them, plus you, our supporters, who kept things going and us in business.

While I was healing, we brought in an injured rescue named Kaden. Upon examination by our veterinarian, his right rear leg had an old break that we were going to try to pin to make it useable. Well, it had been broken for a long time, and the scar tissue and bone grew in to the sciatic nerve! It was decided to amputate the leg to allow Kaden the best quality of life. In addition to the leg injury, his right eye was also damaged and unable to blink or close. A little slit, nip and tuck, and he has 75% use of his eyelid now! Kaden has been an awesome patient and he and I limped around together for a month. :-)

The main reason I am so late with this update is, (once back on my feet), I had to have boots on the ground in a cruelty investigation in the next state at the end of February. 26 animals, wolfdogs and northern breed mixes were in horrible shape and kept in extremely unsanitary conditions. With the coordination of the most professional rescuers, veterinarians, animal control officers and cruelty investigators, I am proud to report all 26 animals made it out and so far 25 have found rescue and/or sanctuary. Full Moon Farm took two, a bonded pair, male and female, Knight and Storm. They are trying to settle in the best they can, considering all they ever knew is gone and they must adjust to new people, a new environment and their new life as of March 11.

Because of your support, we have been able to switch to a new premium kibble, Victor Canine Hero. We are very happy with the results in our animals, especially our seniors. It is a high quality, grain free, American made product. The animals love it, and are eating less since it is more calorie dense. Our food budget is unchanged, but still the biggest expense of the sanctuary.

On this first day of spring, the temperatures are mild, but, like much of life, subject to change rapidly! We have SNOW and freezing temperatures coming in again for about 48 hours! Hopefully, this will be the last round of winter weather, and the season of THE SHED will start. When the wolfdogs blow their coats, spring is truly here!

Sending Joyous Howls to all of you!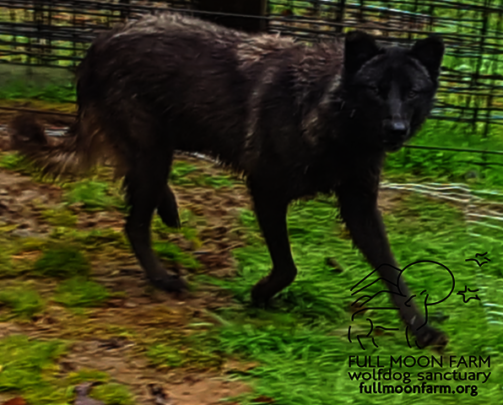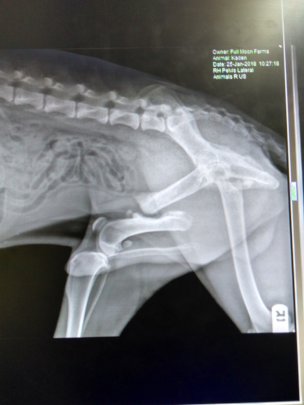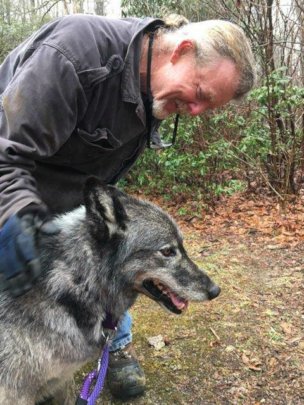 Links: