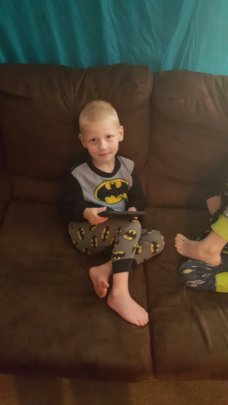 We recently got this note from one of our iPad reciepients. I wanted to share so you can see what a difference your support is making!
Emmit loves his iPad he received from Autism Pensacola! He enjoys practicing his letters and playing Monster words. Emmit loves to play different jigsaw puzzles to. We are very blessed with the amount Emmit has learned, he now knows his sounds for different letters and started to sound out words and begin reading. I love going through his pictures and videos seeing things through his eyes. His pictures are very interesting and unique. We even taught him his birthdate with his iPad by using it as his pin code to log on with. The iPad has been such a huge blessing to our family. Thank you, for Giving Kids a Voice--kids like Emmit. Vanessa, Emmit's mom
We hear stories like this one all the time. The gift you give to Give Kids a Voice is changing lives every day! Thank you for your support and for making a difference!
As we wrap up another year here at Autism Pensacola, we are reflecting on so many blessings! This year has been a big one for us with lots of change. Our main change is we have been 'rebranded'! Our new logo reflects the heart of who we are--a source of friendship and support that connects families with what they need when they are facing life with autism.
Our Give Kids a Voice program that you support is one piece of the puzzle. Many families in our area have heard about the benefits of an iPad for their child, but do not have the funds to purchase one. That is where you come in and through your support, Autism Pensacola provides that needed iPad. The iPad may be a voice, a friend or a tutor.
This Holiday Season will be brighter for 6 families who were selected by our Kids for Camp lead teachers. These children are preschoolers and early elementary students who need a voice to increase their ablity to interact with the world. Your support of Give Kids a Voice made this happen! Thank you!
Autism Pensacola is here to connect families with resources that matter. Give Kids a Voice is one of the most concrete ways we do that. Thank you for being a part of making a difference in so many lives.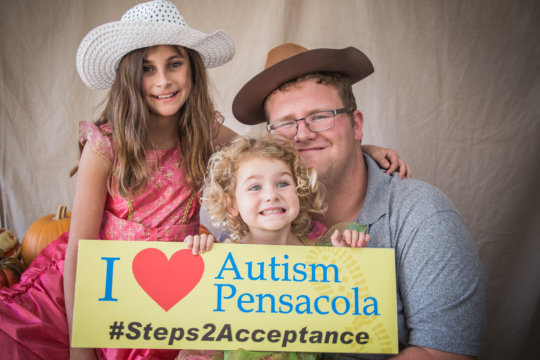 Links: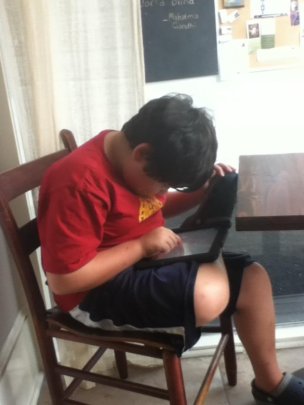 As CEO of Autism Pensacola, I see many parents of children with autism every day. Often their child is with them. One thing that has changed over the past few years is how often that child has an iPad with them when they stop by our office. Parents rely on iPads to engage children who would otherwise make it impossible to run errands or to sit through a training. Children are able to work on learning apps they think are fun games, watch favorite movies and even create artwork on their iPads. Some do use them as communication devices but they are also much more. They are peace and quiet on a long car trip. They are something familiar and reliable on a chaotic day. They are engaging learning tools.
Your support of Give kids a voice has provided iPads for 40 children over the past 4 years. Autism Pensacola has an application process to ensure the neediest families get these iPads-Families who would not have access to all the benefits of an iPad if it weren't for the generosity of donors like you. Thank you for continuing to provide so much through this electronic device. Because of you, many families have more tools at their fingertips. Thank you for making a difference!
WARNING: Javascript is currently disabled or is not available in your browser. GlobalGiving makes extensive use of Javascript and will not function properly with Javascript disabled.
Please enable Javascript
and refresh this page.