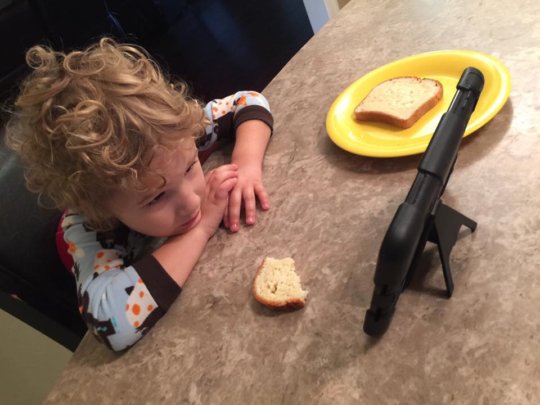 We received an iPad through Autism Pensacola's 'Give kids a Voice' project. What a blessing it has been!
The iPad has been awesome for our busy little guy. He never sits still to watch TV, so the portability of the iPad has made it possible to sneak in small snippets of learning here and there. We're not quite to AAC level yet, but we're working on it as well as picture schedules and a 'First & Then' board. These last 2 things have helped so much with transitions and the anxiety G gets when he may not know or understand what is happening next or why he can't have what he wants Right Now.
The iPad has been great at school for downtimes like waiting for the bus--this time used to work him up into a frenzy--the aid would have to strap him in to his seat stiff as a board, purple-faced, kicking, screaming, biting & head-butting! Now they have found several educational apps that keep his focus, teach him important skills, and quiet his anxiety. Huge! My favorite has been the availability to use the Gemiini app with the iPad on the go. This app with short video modeling clips has really awakened new vocal sounds and spurred G to imitate things I never dreamed he even understood like riding a balance bike appropriately!
The ability to take all these tools anywhere with us in a small package has been tremendous. Thank you! I'm so very grateful to everyone who has made this possible!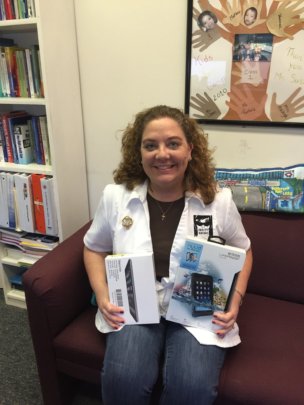 This Christmas, Autism Pensacola was able to support 5 families who recieved iPads because of your generosity to 'Give Kids a Voice'. Thank you for making our work possible. These smiles would not happen with out your support.
'Seeing my son's face when he saw his iPad on Christmas morning was priceless', said Jose C., who took our PEP class in the fall. 'He has been using it everyday and we are seeing so much progress. I'm so very grateful.', he continued.
Additionally, Autism Pensacola was able to purchase an app for a child who already had an iPad. Autumn contacted us because her husband's insurance was no longer going to cover her son's ABA therapy. He had just begun making progress using an iPad and his therapist felt he could learn to communicate if he had an app he could use. 'I'm so grateful to have this app for my son. At this time when he is losing access to his important therapy, this gives us hope we can continue to help him progress.', said Autumn, also a PEP graduate.
In March, we will have our next PEP class. With your help, we will be able to continue to offer kids a voice though iPads for Autism! Thank you for your support!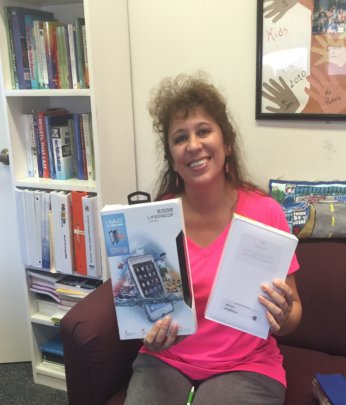 Links: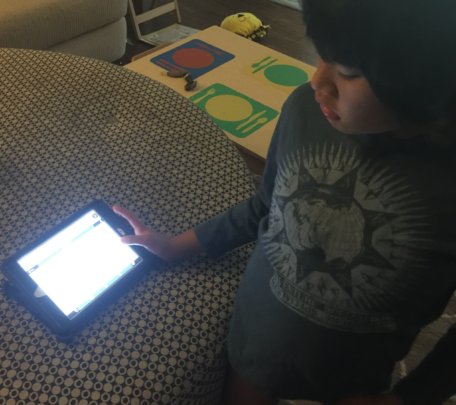 Because of your generous support, 34 children have now recieved an iPad to give them a voice! This past summer 2 families whose children did not have access to an iPad were presented with their 'voice'. In addition, apps that help with communication were granted to several families who had iPads but could not afford the expensive program to use the iPad for communication. The note below gives you a great summary of the power of your gift through GlobalGiving to iPads for Autism!
From the heart of a grateful mom:
We were selected to receive an IPad Mini this summer from Autism Pensacola's 'Give Kids a Voice' program. Our son Aiden is 10 years old and non-verbal. He was using an AAC device(to produce speech) that, for him, was bulky and heavy for him to realistically carry around, even with a strap. The Ipad Mini along with the Proloquo2Go app have allowed him to carry the IPad with ease to use as an ACC Device (talker) for him all day. What a difference it makes!
The IPad Mini has a guided access option which helps deter him from using the IPad for recreational use when needed, especially when he takes it to school. The professionals (teachers, aides, and\/or therapists) who work with him at his school have learned to program his IPad to gear it towards words or items that he uses in school. It is easy to take pictures with the camera and upload them to the App. Aiden visually discriminates real pictures better than the cartoon type pictures. He is able to ask for what he wants with the IPad Mini and app. He has a communication page for home or after school setting which is often different than his school setting. For school, he requests his preferred item(s), drink (water bottle), lunch choices, teacher or aide, bathroom and/or places he utilizes at school. His teachers are thrilled to see him using his 'voice' so much more. At home, we have pictures of our bathroom, his preferred toys, foods, and daily utilized items at home, and recently we programmed his app on the IPad to say Trick or Treat for the Halloween events he attended. What a joy it was to see him participate this way!
The ability of the app with the IPad mini provided to us allows us to model his choices if he is not fluent in them yet and in different settings if he doesn't initialize independently. It is good practice for him and gives him a voice! Thank you for being a part of this HUGE difference in my son's life!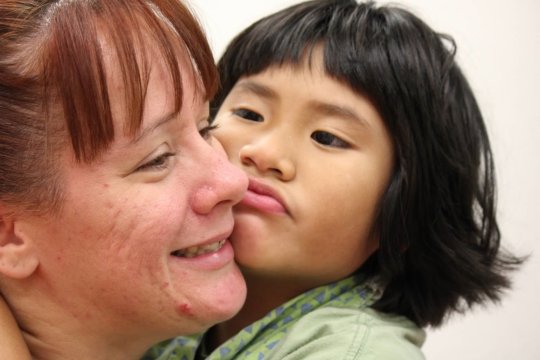 WARNING: Javascript is currently disabled or is not available in your browser. GlobalGiving makes extensive use of Javascript and will not function properly with Javascript disabled.
Please enable Javascript
and refresh this page.