YRS conducts mobile clinic visits at the Kumbasari, Kreneng and Anyarsari market to commemorate the Indonesian National Health Day on the 12th of November 2017. The visits fall in line with the Indonesian Health Program through a Family Approach that emphasizes the importance of the role of the family in health development. The family environment provides a basis for a person's habits, behaviors and lifestyle.
An upbringing that emphasizes on healthy habits, initiated by parents and other influencers, will motivate the child to lead a healthy lifestyle when it reaches adulthood. On the other hand, a childhood where unhealthy life choices were the norm, will result in people not caring as much about their health and the health of their family once they need to care for themselves. Through the mobile clinic, community health problems are identified and addressed. YRS later educates the community on those problems and offers solutions to help the people increase both their personal and as their familiy's health.
This month YRS activities mostly filled with mobile clinic services besides peer meeting, medical and education at base clinics. Mobile clinic services this month conduct at Bangli regency, at Jehem village and Glagalinggah village. Glagalinggah village location near from Batur Mountain and had a great view with pines over the village. Both mobile clinics were the repeat visit that aims to provide treatment and health condition follow-up after first mobile clinic. Communities' enthusiasm still great, it's shown from 221 client visit, with 87 people received sexual reproductive health information. Peer meeting this month discuss about hepatitis commemorate to World Hepatitis Day. Viral hepatitis is one of the leading causes of death globally, accounting for 1.34 million deaths per year – that's as many as HIV/AIDS, tuberculosis or malaria. Together, hepatitis B virus and hepatitis C cause 80% of liver cancer cases in the world. This knowledge is important because one of the spreading way by STI's. From this activity, five peers join monthly meeting and reach 70 people.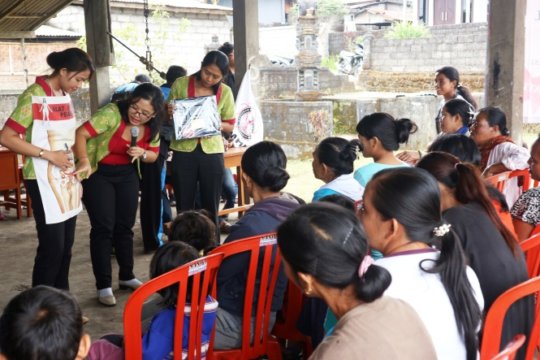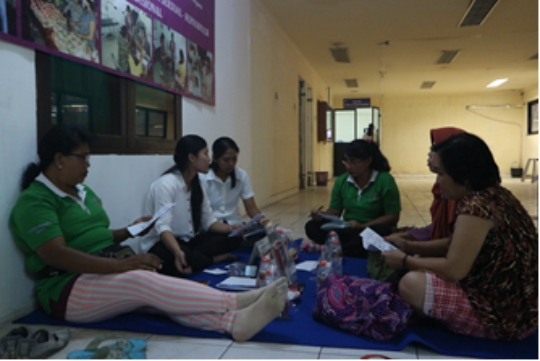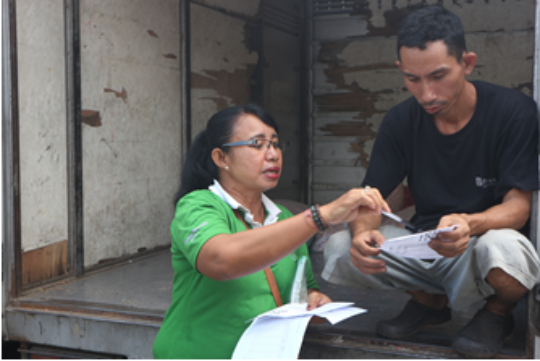 YRS continued our program activities during May. We offered mobile clinic services and also our routine medical and education services at our clinics in Denpasar.
We also participated in the national AIDS candlelight memorial on May 19 at Bajra Sandhi, Renon with the theme of "Ending AIDS Together". This event was filled with candlelight, poems and music on the theme of supportin people living with HIV/AIDS. Through this event we all hope to suppress the negative stigma of people living with HIV/AIDS.
The mobile clinic in May was conducted at Tribuana village in collaboration with Bali International Women Association (BIWA) as part of the Tribuana Health Day organized by BIWA and the local community. BIWA gave certificates to all Yayasans who supported the Rumah Sehat Healthy Day. We were very happy have taken part in this special event.
On June 2 at Tampak Siring, Ubud, a group of women who work in the traditional art of drum making were assisted by the YRS team at a Mobile Clinic. The women are employees of Bali Treasure, who specialize in drum making. All female employees took part in the clinic, indicating the high level of enthusiasm. At the clinic the YRS team were able to provide reproductive health services including early detection of Breast Cancer, Pap Tests, Lab Test and HIV tests. Besides clinical health services, YRS also provided education about women's reproductive health.
YRS hope the women will now be more aware of the importance of health and able to check themselves, so their level of overall health can increase.
The Peer Educators meeting this month discussed the risk of smoking on active and passive smoker to commemorate to World No Tobacco Day. In this meeting, we discussed the negative effects of smoking and diseases that are caused by smoking. The volunteer Peer Educators helps us spread this information to their friends inside and outside the market.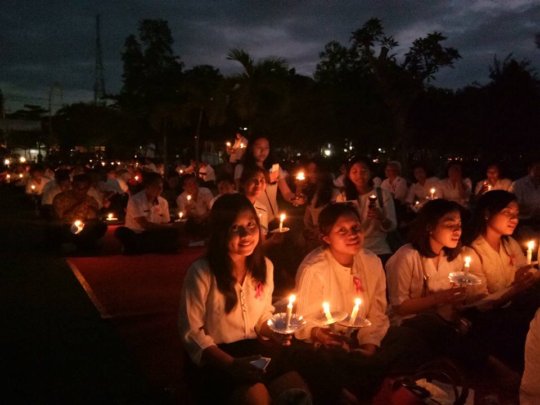 WARNING: Javascript is currently disabled or is not available in your browser. GlobalGiving makes extensive use of Javascript and will not function properly with Javascript disabled.
Please enable Javascript
and refresh this page.