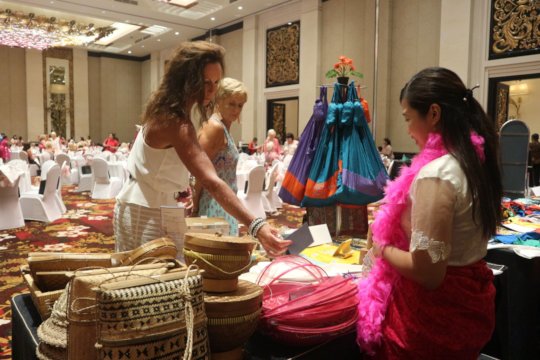 October is breast cancer awareness month, and YRS filled this moment with fundraising in cooperation with Flash Charity Bali at Maya Resort Sanur, conducted peer workshop and refreshment and also medical and education routine activities. YRS also commemorate Bali Bombing at Tiara Grosir clinic.
Commemorate breast cancer awareness month, YRS had a great opportunity to gain more fund at Trans Resort Bali sponsored by Flash Charity Bali. Beside YRS, there is local hospitals and foundations who be the recipients of the proceeds that come from mini bazzar, raffles, lucky draws and auctions. Hopefully, the fund that raise form this event can help YRS to help more Balinese women more informed about breast self-examination and screen breast cancer by USG.
In this month YRS also conduct Peer Educators workshop and talkshow. This PEs meeting aim to gather recent peer with new peer and discuss about challenge that PEs faced in Tiara Grosir on 2017. The meeting fill with dance; refreshes PEs knowledge about sexual and reproductive health by practical workshop like how to use condom, kind of family planning tools, and STI spreading way; question answer session; and door prize. It's important to keep the information quality that shared by PEs match with YRS education quality standard. We also invite Bali Wastu Lestari to deliver training how to process a garbage into a valuable craft and reduce impact of waste.

Commemorate to sixteen years of Bali Bombing I, YRS director and staffs pray for Bali bomb victim get the most beautiful place in heaven and family left behind can rise up and living their lives stronger.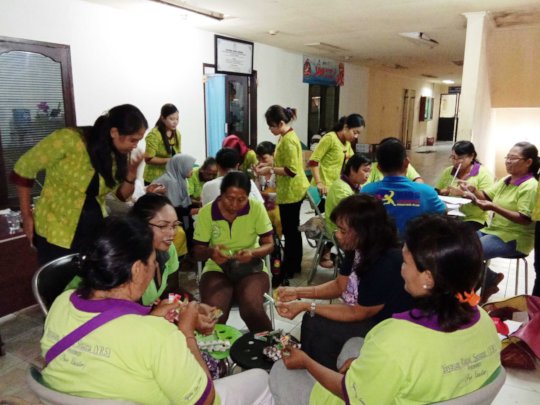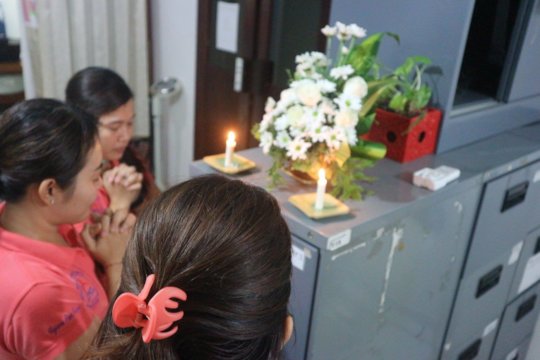 Links: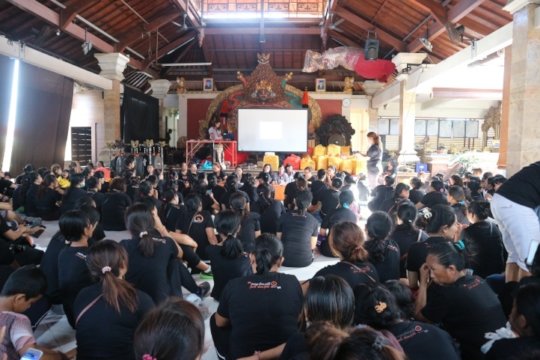 On September YRS still continue their activities to target beneficiaries at Tiara Grosir Market and Sanur. Other activities, YRS had invitation as a "Lupus and Sexual Reproductive Health" speaker to the women community at Dangin Peken village.
YRS was invited as guest speaker to provide counseling about Lupus on Br. Dangin Peken women community monthly meeting. Lupus is an autoimmune disease characterized by widespread inflation affecting every organ in the body. An increasing number of Lupus cases need to be watched out by the public by giving special attention because the diagnosis is difficult and often too late. Different to Lupus, sexual and reproductive infection is a behavior disease that can be prevented by increase awareness and behavior changes. This service will be very useful, especially in prevention and certainly improve the level of health communities outside the market area.
PEs activities topics this month is sexual reproductive infection with continuing the Balinese dance "Rejang Renteng" training as refreshment. We hope with the same PEs topic and new refreshment method, PEs can be more understand about sexual and reproductive infection and spread this information sharper and widely.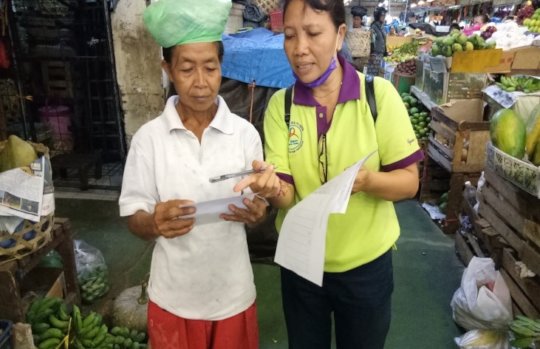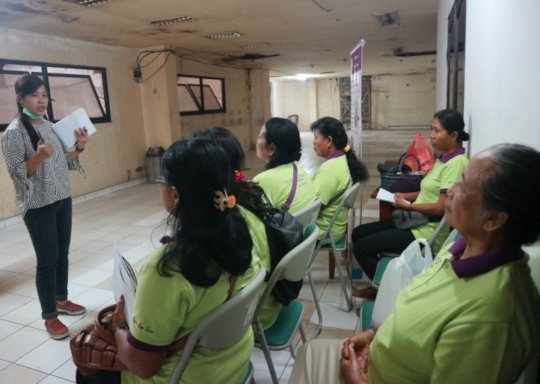 Links: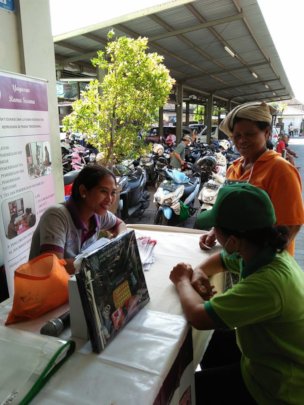 This year YRS program runs more stable and also more exists from the previous year due to promotion conducted last year. YRS wish to more exist by increase medical services target coverage, expand education coverage, as well as new area of mobile clinic. Target coverage is not only market communities but extended to women outside the market.

YRS keep running the peer educator program with more various educational material and new peers. And also keep the spirit to serving people in the remote area by increase the frequency of mobile clinic services with new area expansion at Karangasem region.
Medical Program at Base Clinics, YRS performs all medical activities in both base clinics (Tiara Grosir market clinic and Sanur clinic) except breast check by ultrasounds conduct only at Tiara Grosir clinic.

We successfully screened breast and cervical cancer in women working in markets as well as outside the market. It seen from the achievements of Pap smears, STI lab and breast checks approaching 60% of the target. The ultrasound achievement is lower because only clients are found abnormalities in breast checks exam by ultrasound.

HIV test coverage in the midyear almost same as the previous year due to the same constraint that is limited supply of HIV reagent from Health Department of Bali government.
Education Program at Base Clinics and Market around Denpasar, Educational activities are conducted in the same way as previous year and successfully reach more new people to be more aware of the importance of sexual and reproductive health. This new people comes from traders and visitors in the market around Denpasar at Kreneng market, Kumbasari market, Satria market, Gunung Agung market, Sanglah market and Pemecutan market.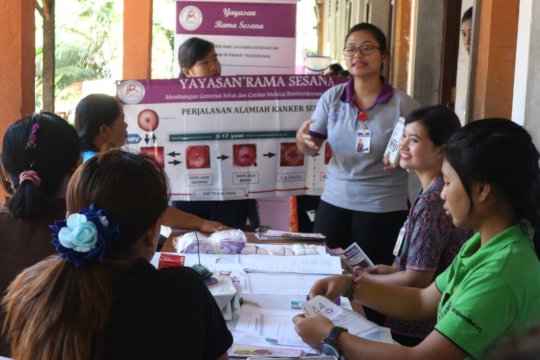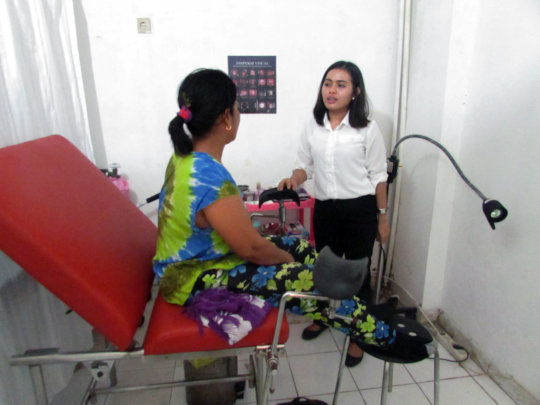 WARNING: Javascript is currently disabled or is not available in your browser. GlobalGiving makes extensive use of Javascript and will not function properly with Javascript disabled.
Please enable Javascript
and refresh this page.