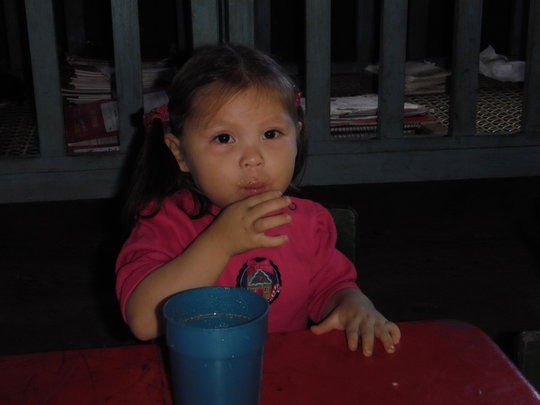 Kenlin's Transformation
Kenlin's struggle began at inception. Her young mother, 16 year old Epifania Palacios, was physically handicapped from a cerebral stroke she suffered as a child. When Kenlin Carolina Izaguirrre Palacios entered the world on Sept. 11, 2009, she was under weight and at a disadvantage because of the limited access her mother had to the vitamins and nutrition she desperately needed.
Her mother heard about Self Help International's nutrition project in a daycare center not far from their farm. So, at 6 months old and in precarious health due to malnutrition, Kenlin and her mother traveled to for medical advice and vitamins. Kenlin was underweight at 13 pounds,
Her mom's physical disabilities made the journey to Cico especially challenging, but, according to the staff, she persevered. Her daughter became visibly stronger and healthier, and with-in six months Kenlin had gained seven pounds.
Then Kenlin fell ill with an intestinal infection that made her weak and unable to eat so her mother stopped taking her to Cico. Kenlin recovered from this setback in her life, but her weight plummeted. Mother and daughter began the daily trek again for the vitamin and supplement regime and again, Kenlin began to thrive.
By the time Kenlin was 21/2 she weighed a healthy 25 pounds. According to the daycare staff, Kenlin's parents are very happy their daughter is doing so well.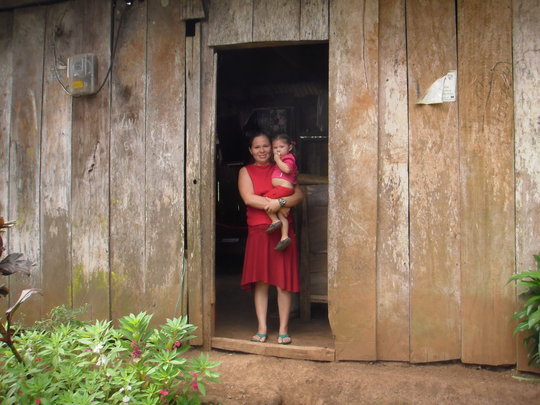 Attachments: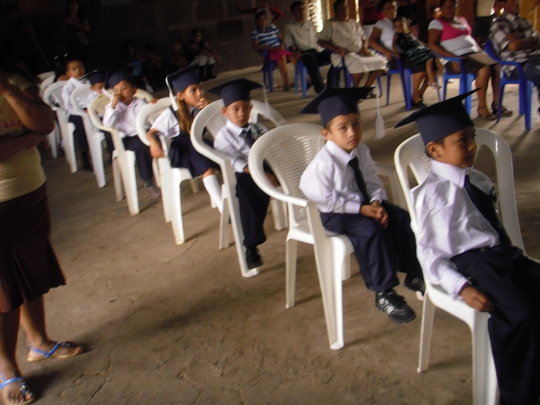 12 Healthy Pre-Schoolers Graduate!
December 9, 2011 was an exciting day for 12 five year olds and their parents in Los Chiles, Nicaragua. Parents and teachers proudly watched the pre-school graduates march to the front of the room, receive diploma's and bask in their accomplishments. "Some of these children have attended the daycare/preschool since birth," says Alexandra Salas, Self-Help project officer. Construction of the Los Chiles daycare center was completed in 2006.
Through gifting from generous donors in the United States, more than 221 children are able to attend daycare centers in Los Chiles and surrounding communities and receive the protein-enriched Quality Protein Maize meals. Parents, teachers and community members bear witness to the overall improved health and well-being of the children. "The children are more active and eager to learn basic skills because they are getting the vitamins and proteins they need," says one parent.
And, according to Salas, the children are leaving pre-school much better prepared for kindergarten. . Parents and teachers expressed sincere gratitude and thanks to all the people in America who are making it possible for their children to thrive.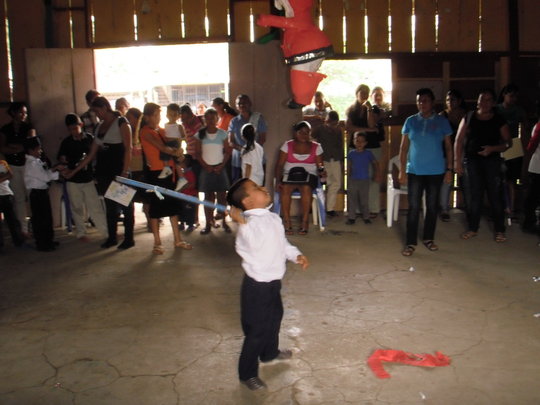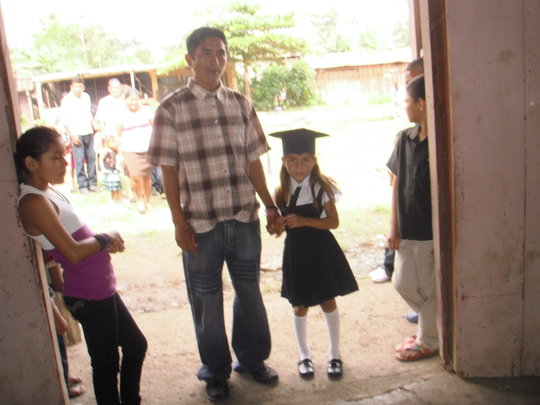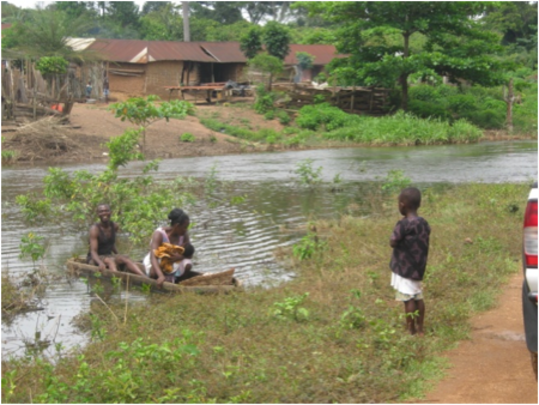 Torrential rainfalls caused the Offin River to spill over its banks near Abompe, Ghana earlier this year. The flooded river submerged the road linking Asugya to Abompe, the only thoroughfare for local villagers.
But the extreme weather didn't stop Linda, a micro-credit loan trainee, from crossing the flooded river in an old, leaky canoe with her 4 month old daughter to attend the Self Help International micro credit meeting in Abompe.
"Linda is very diligent about attending the training sessions Self Help sponsors," says Benjamin Kusi, project officer of the training program. Before women are granted micro-credit loans from Self Help they must successfully complete a 6-month training program teaching basic business guidelines and healthy, day-to-day living strategies.
Traveling through extreme, weather-related conditions to attend these sessions is common, explains Kusi. The woman are so grateful for the opportunity to learn how to improve their lives and provide a better lifestyle for their children.
Linda will graduate from the training program in February, 2012 and will be eligible for a micro-credit loan at that time.
"It is satisfying to see the confidence and progress these women experience through the training program and financial support from Self Help, " continues Kusi. "Their lives are literally transformed."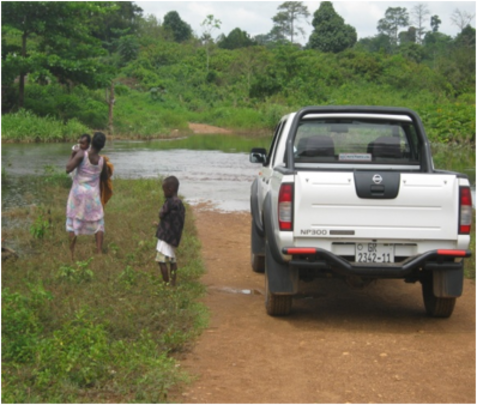 Attachments:
WARNING: Javascript is currently disabled or is not available in your browser. GlobalGiving makes extensive use of Javascript and will not function properly with Javascript disabled.
Please enable Javascript
and refresh this page.