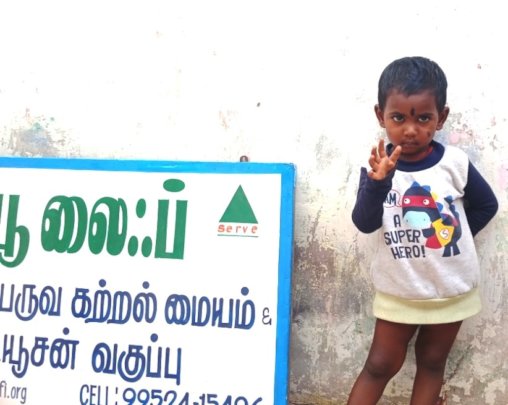 "I don't want to see her," was Mittu's (name changed) father's reaction when he was told that his wife delivered a girl baby. Mittu's parents loved each other, got married opposing their parents. Mittu's father is a cook in a hotel. He wanted to have a son and when Mittu was born, he started hating her just because she is a girl.
Mittu's mother is the only source of love for Mittu. She tried to convince her husband to accept Mittu, all in vain. Mittu was then exposed to the love of New Life's early learning centre staff. When she joined the centre in Sep 2018 she was dull and her weight was 7 Kg. She will cringe when approached by anyone other than her mother.
Now after the continued efforts and care by the early learning centre staff Mittu is friendly. She has gained weight by 2 Kgs. And is active now. The happy thing you would love to know is that now she is grabbing her father's attention. Hopefully their relationship will become better soon.
Many Mittus who are longing for love and affection and quality care are being admitted to New Life's early learning centre. The centre is functioning with the valuable donations you make. The children are taught the basic education, provided with a meal and a change of dress at least once a year.
During Diwali (in the month of October), a local donor Mrs Meera donated dresses for the children. The Diwali function in Kajapet was celebrated by giving the new dresses. Sweets were given to the children which were sponsored by two local donors Mrs Vanaja and Mrs Vijayalakshmi. Mrs Sharmila, one of the well-wisher and supporter of New Life, mobilised 28 Kg of clothes from London and these clothes were distributed to the poor children. The Diwali celebrations in Kajapet was a heartwarming one for all those who visited our children on that day.
The children in our early learning centre could be taken good care only with the generous support from donors like you and the above dears. We are in short of funds (approximately $200 per month) to pay the monthly expenses. Kindly keep supporting these children to achieve their age-appropriate milestones. Also share words about the project and the wonderful children it supports, to your like-minded friends and relatives.
With thanks and warm regards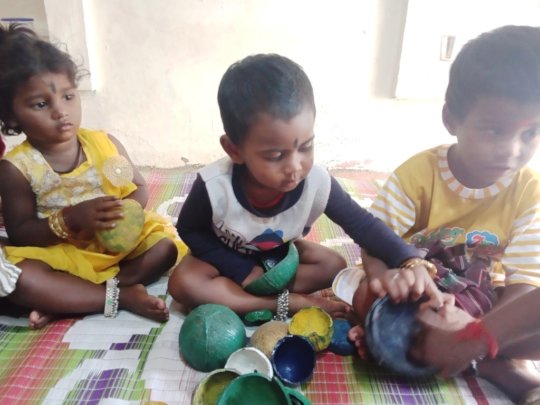 Attachments: