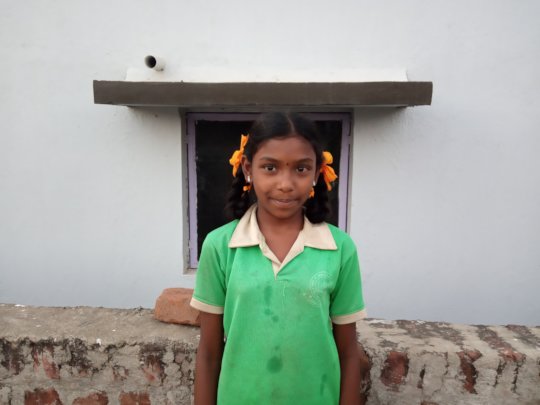 "Hi, dear donors! We are back to our coaching class", says Deepu (name changed) happily.
Deepu is in the seventh standard. She is an average student. She has an elder sister who is in 11th standard. She is also one of our coaching class students. Their father deserted the family for another woman. Their mother is working as a caretaker in a nearby hospital and earns $40 per month. The family is very poor and in spite of all oddities their mother wants the girls to study. New Life supports the family by providing education support.
The coaching classes started functioning from the first of September. The children are happily attending the classes after a long gap of one and a half years. "The children have lost touch and I should spend more time now with them to revamp the studies. They are finding it difficult to do even simple tests. It's all the effect of the pandemic," says the New Life's coaching class teacher Mrs. Jeyarani.
The 75th independence Day was celebrated at Kodappu. The flag was hoisted with the coaching class children. An awareness on the importance of education was given at the meeting. The secretary of New Life and the coordinator were honoured by the local leader.
We thank all our donors for their valuable support to our organisation to help the poor kids we work with and their families in spite of all odds and economic crunch during this pandemic. Kindly spread words about our work to your friends and relatives so that we can continue to support these poor children to grow up into wonderful adults.
Thanking you once again.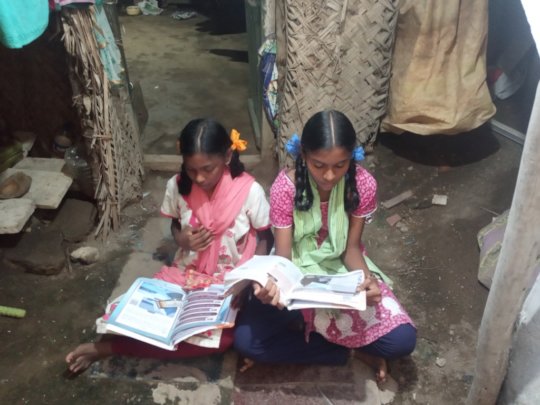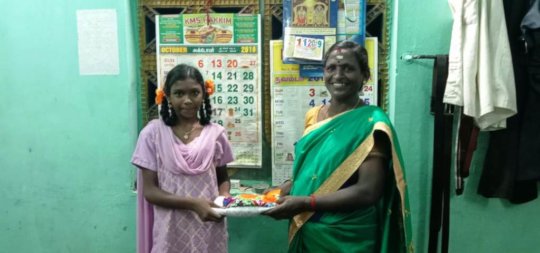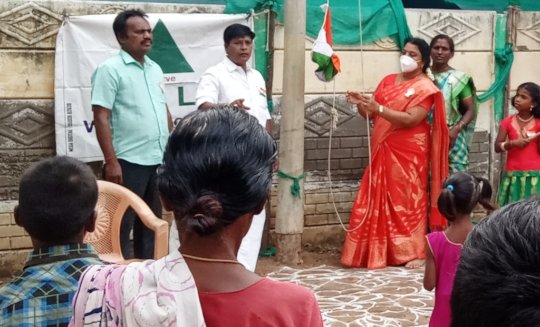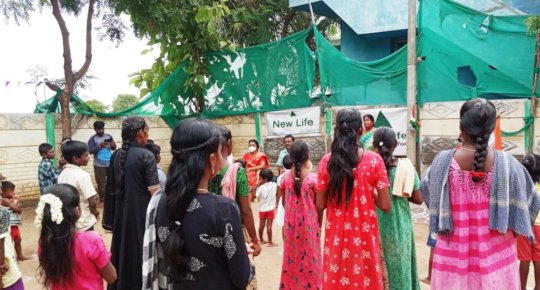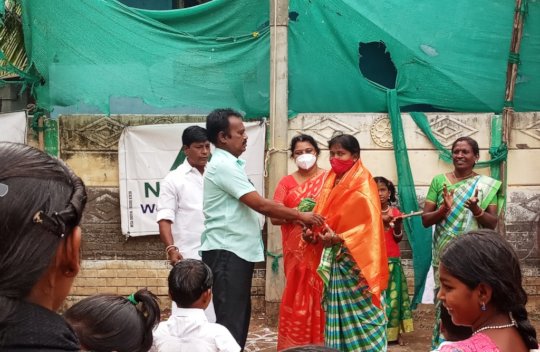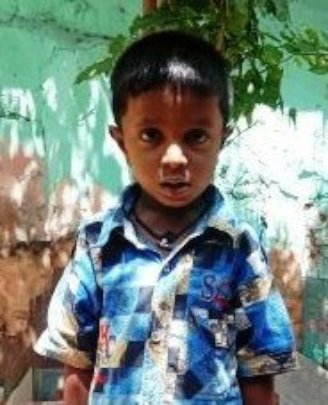 Dear Donors,

Hope you all are staying safe during this pandemic.
Sunil (name changed) and his younger brother get a meal a day from New Life's early learning centre. His father is a load man. His mother tolls beedis (cigars). Both of them do not have a regular income. And the pandemic has affected their income to a great extent. His father spends most of his income on drinking alcohol.

Sunil's mother says, "We have no income during this pandemic and it is very difficult to give nutritious food to our children. New Life is of great support to us and did not stop providing a meal a day to our children in the early learning centre. Both of my sons are fed by the New Life team. Thank you dear donors, for helping our children through New Life".

The early learning centre continues to provide nutritious food to the children benefitted from the centre. The teaching is not yet started. We are taking all the safety precautions while distributing the food. Our children and we are waiting for this pandemic to come under control soon and we can be back in the centre as early as possible.

We thank you dear donors who are continuously supporting this project and help us in providing a meal a day to our poor kids. Without your continuous support, it would not have been possible. Kindly keep supporting us both financially and by spreading words to your friends and relatives through social media. Your words carry weight and will help us get the required donations to continue providing food.

Thank you once again. Take care and stay safe.

With regards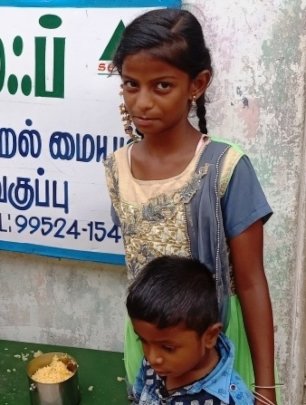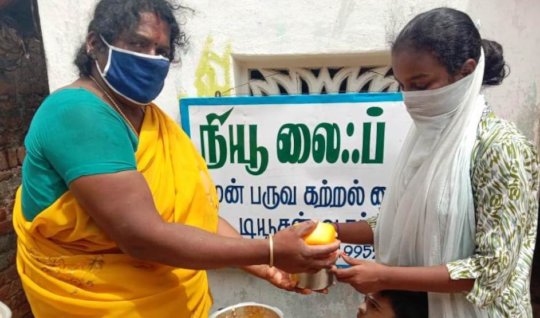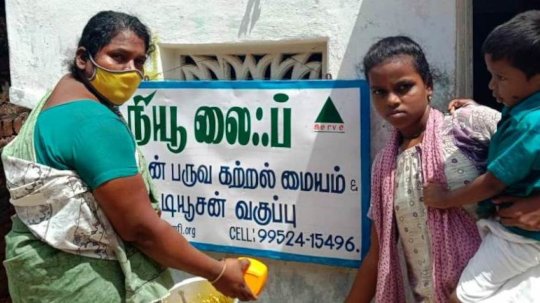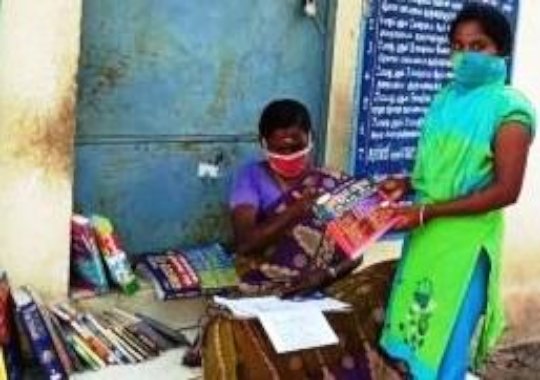 Dear Donors,
Independence Day was celebrated in Kodappu for the members and non-members of the mobile library on 15th August 2021. A talk on the importance of reading books was given by the Secretary of the organisation.
Some of the members volunteered to share their experiences with the mobile library.
One of the members who is a schoolboy shared how his vocabulary in English is developed after joining the library. Two of the members shared about great leaders, who inspired them. Two more boys shared their experiences with the library. One of them shared how he is utilizing the library to the maximum by referring to varied books for his subjects as well as knowledge. He also shared that he prefers books of non-fiction to improve his knowledge. The other one shared that he is peeping through the knowledge window now and can see the world from varied angles now.
The celebration was a grand success and the non-member attendees said that they would like to join the library. Our coaching class children are enjoying reading more books as they are staying at home attending online classes due to Covid.
Few more books are added during this quarter to the collection. Thank you, dear donors, for helping us to create a wonderful resource for our children. Kindly keep supporting the project as it serves many people.
Thanking you
With regards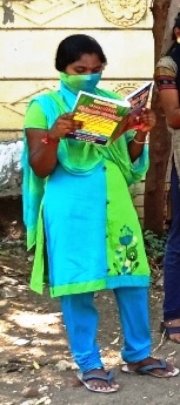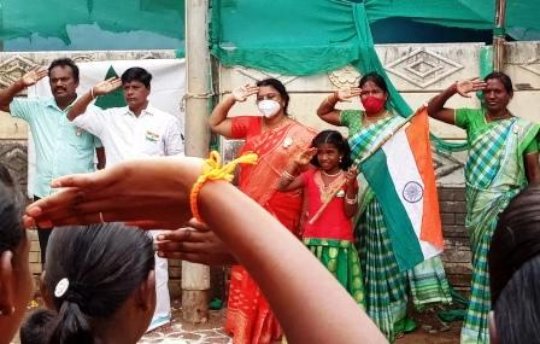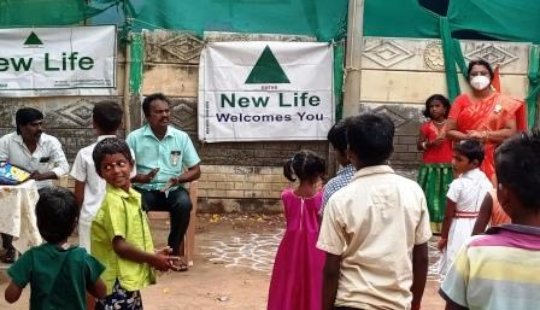 WARNING: Javascript is currently disabled or is not available in your browser. GlobalGiving makes extensive use of Javascript and will not function properly with Javascript disabled.
Please enable Javascript
and refresh this page.