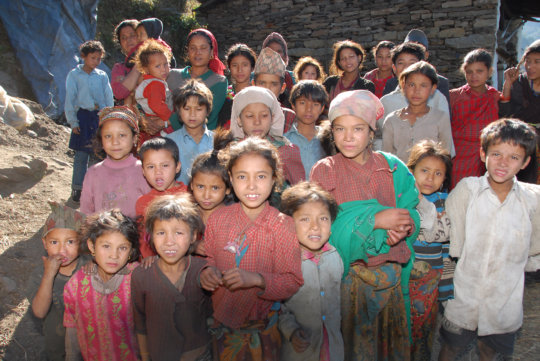 For more than two years, Himalayan HealthCare has been providing earthquake relief and recovery services to the people of Nepal's Dhading District. From initial provision of food, clean water, medicines and emergency medical care to the replacement of livestock and reconstruction of schools and health clinics, Himalayan HealthCare, with your support, has been able to serve nearly half a million individuals in villages close to the earthquake's epicenter.
Earlier this year, we handed over a completed health post in Chhatredeurali to the District Health Officer. The health post was repaired and retrofitted as part of our ongoing collaboration with AmeriCares, under which we are repairing and reconstructing eight health clinics and the Dhading District Hospital, ensuring the structures are more resilient and built to higher standards than they were prior to the earthquake.
We've also secured political approvals and laid the groundwork for the other health clinics and our Lapa secondary school, supported by Brother's Brother Foundation. Our construction teams are working quickly to install electricity and sanitation systems and get the metal roofs in place before the start of monsoon season. The road to recovery is a long one, and we plan to stay on it until the needs of our communities are fully met.
In addition to our earthquake recovery programs, Himalayan HealthCare has continued with our core health, education and income-generation programs, and we hosted our Spring 2017 medical trek to the remote mountain villages of Shertung and Lapa. Over the course of the 12-day trek, 834 patients, including 170 children under the age of five, were treated in two medical camps.
In our GlobalGiving report about the trek, we talked about a young woman named Melina, who is currently receiving a scholarship from Himalayan HealthCare. We wanted to also share her story with you:
"My parents both work in the fields. My father used to earn money from a foreign country, but now he is old. My mom makes some money from selling buffalo milk and Ghee butter. With that money, we buy our notebooks and pencils for school.
Because of poverty, everyone's health is poor. My father has a blood problem. My mother has a problem in her ovaries and my sister has a breathing problem. My younger brother cries whenever he goes to the bathroom. I am also sick. I have a skin disease.
I don't know why everyone in our family has diseases, but my parents love us all. They sold their buffalo and borrowed money and took us to different expensive hospitals. After 4 years, I am still not completely well."
Melina and her family's home was destroyed in the earthquake, which caused such extensive damage to the villages where we work that many families are still unable to return home two years later.
With your help, we've been able to continue bringing much-needed medical care to these villages and equipping a new generation of health workers with the skills and education needed to ensure that their fellow villagers live healthier and happier lives.
When asked about her future plans now that she is supported by an HHC scholarship, Melina told us:
"I feel fortunate because I got this chance from Himalayan HealthCare. Otherwise my family wouldn't be able to send me to school. My ambition is to take a higher level of science and become a doctor… If I cannot become a doctor, I will become a teacher. I will give health information in the villages and increase consciousness of health… I don't want other families to be sick like mine."
We thank you once again for your generosity and invite you to learn more about the ongoing needs in Nepal and how you can be involved by writing to christina@himalayanhealthcare.org.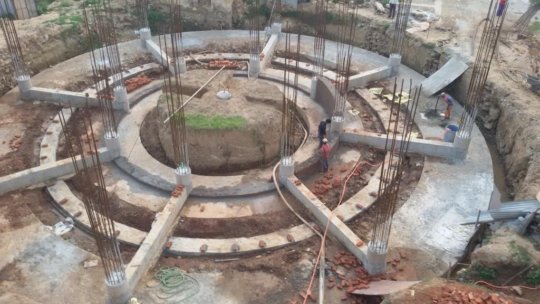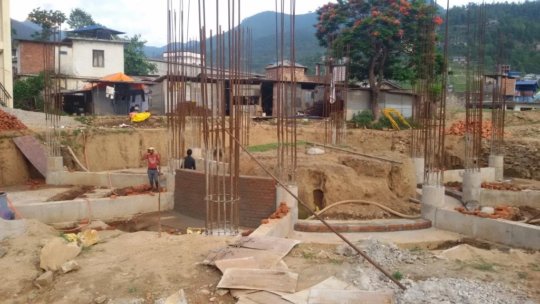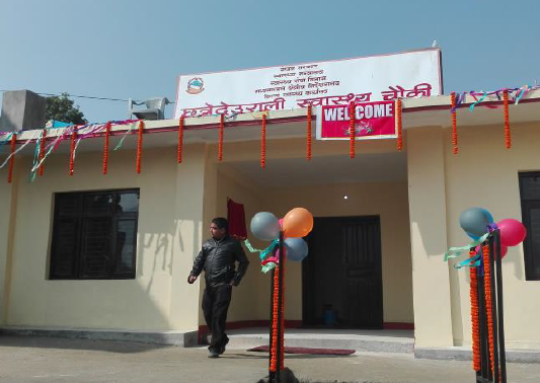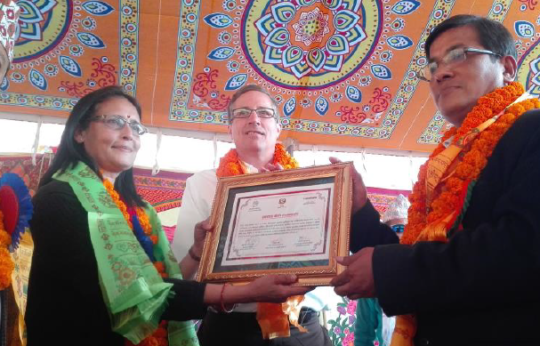 Links: