6th August 2018
Dear friends, Namaste!
HHC continues to strive to provide much needed health care to remote and road-less villages of northern Dhading in the Ruby Valley Municipality (called Gaonpalika) where villages of Jharlang, Ree, Tipling, Sertung and Lapa lie and over 24,000 people reside. These mountainous villages lie deep in the Ganesh Himal mountain region and are two days away from the nearest road, where only foot trails exist in spite of the road being built since over a decade and mules and porters are the only means to keep the supplies flowing. Since 26 years HHC has supported the government run village health posts which are the only means of health care in the region managed by health assistants many of whom have been trained by HHC.
As part of our long term health plan for the region, HHC continues to train local youths as health providers. During the months of June and July of 2018, HHC selected four young women from four of the five villages in northern Dhading to train as midwives to provide maternal and child health service in their own communities. HHC also worked to upgrade the government health facilities in June and July 2018 to help improve the health services for over a 100,000 rural patients in the Dhading District region of central Nepal.
4 Midwife Trainees Selected for Medical School in Kathmandu:
Four young female high school graduates were selected for the Auxiliary Nurse Midwife (or ANM) training, an eighteen month long course to start in August of 2018. To select from the many applicants, we followed strict guidelines and ensured that the most talented but economically challenged candidates made the final list.

We posted a notice to call for application via phones which is the quickest new way as the villages are days away from each other. A total of 27 candidates applied from the five villages of Lapa, Tipling, Sertung, Ree and Jharlang via phone as they were interviewed and 11 were shortlisted for a written exam and for an interview to be conducted at HHC's office in the village of Sertung. The candidates were offered daily allowances to cover their travel and food expenses.

The selection process was conducted by HHC's field coordinator P. D. Tamang and Dhading Officer K. Basnet with direct help from four external invigilators from HHC partner organization GlobeMed at CU Boulder, CO, USA, namely Rebecca , Simone , Nitin and Gabrielle as part of their internship program with HHC in Nepal. Soni KCP and Anil P. advised the team for an unbiased, fair and efficient selection process keeping with HHC's past selection experience.
On June 19, 2018, the team conducted the written exams after a week-long preparation of questions to test English, math, health and population, general knowledge and IQ of the candidates. The Ruby Valley Municipal Chairman, Mr. C. Tamang and the local police were invited to observe to ensure a free and fair process. While the chairman was busy with another task and was unable to attend and send his regrets and good wishes, the Sertung Police in-charge ASI Shah and a constable stayed throughout the exam.
The interview was conducted individually and in a group to find out more about the candidates. Applicants were selected based on the written exam as well as in appearance, presentation, intelligence, and interest in midwifery and knowledge in general. The final selection was presented to the HHC's executive team in Kathmandu and approved. The entire process took approximately one month from application announcement to the final selection announcement.
Four candidates selected on the basis of the written exam and interview & two waitlisted are:

1. Niri of Ruby Valley 3, Sertung
2. Sanchita of Gangajamuna 2, Ree
3. Nisha of Khaniyabas 1, Jharlang
4. Sarita of Ruby Valley 5, Lapa
The two waitlisted Candidates are:
1. Hima of Ruby Valley 6, Lapa
2. Palmaya of Khaniyabas 1, Jharlang
Note: Since Nisha, 3rd in the list opted to study management instead of midwifery, Hima was selected in her place. All names of individuals in this document have been modifed to protect their identity.
The four trainees are now living in HHC office compound in Kathmandu and studying for the government midwifery entrance exams to be announced within the week. HHC through the support of the Ping and Amy Chao Family Foundation will pay for the training, living and other expenses of the midwives for the eighteen months period. After their training, HHC asks the young women to serve in their community as health providers but also be seen as role models for the young girls of these very remote and isolated poor communities.
Furniture Support for HHC Reconstructed Hospital buildings and Village Health Posts:
As a result of the devastating earthquake of 25th April, 2015 followed by a major aftershock on 12th May, more than 6oo health institutions in the 14 hard hit districts suffered severe infrastructural damages. Dhading was one of the major sites of devastation with over 44 out of 46 health facilities partially or fully destroyed. This damage to the physical infrastructure substantially disrupted health service delivery in these districts. HHC with support from AmeriCares Foundation Inc. reconstructed 8 health posts to serve over 50,000 people, and subsequently handed over to the government. Likewise, the construction of the outpatient building to serve 60,000 patients, as well as the medical staff quarter in the District Hospital, are in the final stages. HHC with the help of Direct Relief International will be providing new furniture in the HHC constructed health posts and the hospital buildings. New examination beds, tables, chairs, x-ray viewers, fixed blood pressure instruments, otoscopes and ophthalmoscopes have been ordered and will be placed in the outpatient building which will also be air conditioned to help raise the standard of care in the government facility and also to create a new benchmark for government health facilities and infrastructure. The health posts furniture wish list needs further assessment to avoid duplication and ensure actual need.
80 New Toilets:
HHC started its sanitation project in 1993 in the northern villages of Dhading. HHC through its initial village health camps recognized that 35% of health issues were oro-fecal related infections due to eating or drinking contaminated foods and water and through open-defecation and flies and when the report of a children mortality rate survey confirmed over 250 in 1000, HHC began its toilet campaign in a hurry. The HHC literacy classes attended by over 500 adults at a time were taught about hazards of open-defecation and the steps to build pit latrines. Hundreds of pit latrines were built in the village of Tipling, followed by Sertung and Lapa where once open-defecation was a big health factor.

To follow that up, in the past decade, 500+ permanent toilets have been built directly serving 2500 people through HHC's 'one home one toilet' campaign. The Government of Nepal (GoN) through the Roby Valley local government has requested HHC to further support the new government toilet initiative to help declare the region and also Nepal open-defecation-free in the near future. In 2018 through support from Direct Relief International, HHC is constructing 80 more permanent toilets. In the past three months 32 have been completed in spite of the intense monsoon rains and the rest will be completed before the end of 2018. HHC will continue to support toilets in this region till each and every household has one.
The toilet project is a joint venture of HHC and the recipients. HHC provides the design, supervision and construction material such as cement, pipes, fittings, rebar, tin-sheets, etc. unavailable locally and the recipients work to collect stones and sand and build the toilets on their property. HHC believes that this self-help strategy establishes ownership and longevity of the toilets.
75 New Efficient Woodstoves:
HHC is building 75 new efficient woodstoves in 2018 of which 36 have been completed during this monsoon.
Since 2010 HHC has introduced and constructed simple efficient woodstoves as the homes in the northern Dhading villages had no chimneys and were smoke-filled causing respiratory problem, lung diseases and even ear infections in children. HHC's earlier survey followed by a house-to-house smoke survey and analysis shows that the wood fire is hazardous and 15% of patients suffered from smoke–related issues and that pregnant women and children were the most vulnerable.

HHC has constructed over 500 vented stoves (with chimneys) where once there were just open low hearths in the middle of the kitchen. Through the support of Direct Relief International or DRI, HHC is constructing 75 new stoves in 2018 in partnership with the recipients. 36 households have completed the stoves and the remaining will be done once the rains diminish and more sun is available to dry out the homemade bricks to build the stoves. The stove project was also a part of HHC's literacy campaign and now has also been replicated by other new organizations in the region and HHC believes that in the near future every household will have a stove in their home.
The toilets and stoves are built mostly out of materials that are local or readily replaceable by the owners themselves, with help and support from our technical supervisors. As in past projects, the villagers will be trained to repair and maintain the toilets and stoves.
Thank you for your contribution that directly and strongly contributes towards these important public health initiatives and health facility improvements that directly impact the lives of hundreds of thousands of people in rural Nepal. We are immensely grateful to you for your support of our vital projects.

Thank you!
Himalayan HealthCare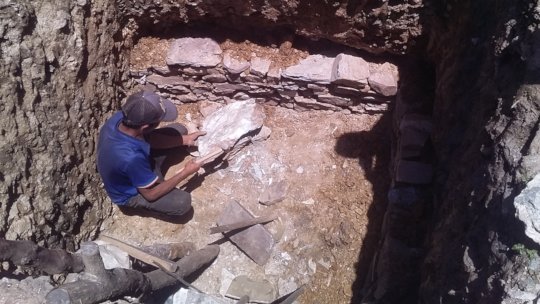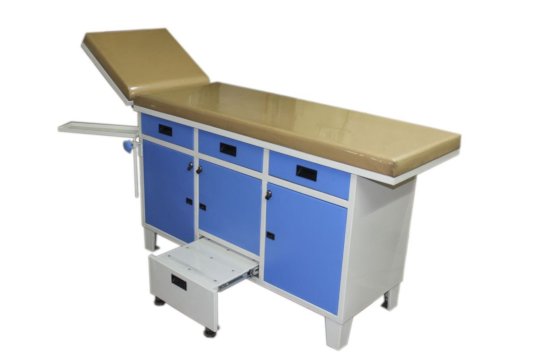 Links:
Attachments: