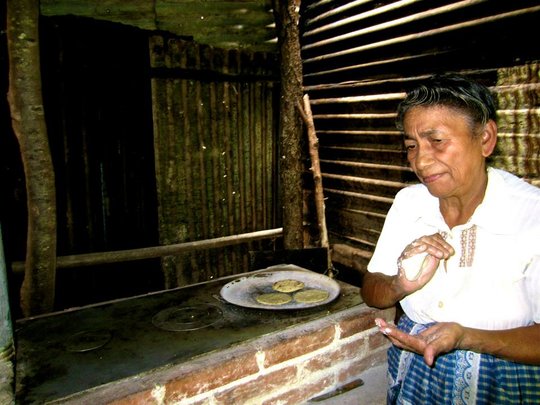 Thanks to the amazing support HRI has received through GlobalGiving, we have been able to construct 35 clean, energy efficient stoves in the rural dry corridor of Guatemala. The energy around this project has been remarkable and we are happy to be receiving such positive feedback from stove recipients about how much these stoves are changing their lives for the better.
We are thrilled at the strides we have been able to make so far, but there are so many families still in need of a safer, more efficient stove in their home. To date, we have exhausted all the funds we have raised through GlobalGiving and we need your help to reach more families and continue the momentum of support for this life saving project.
Here's how you can help:
This September, GlobalGiving is launching a fundraiser tool where supporters like you can help raise money for projects you care about. You will also be in the running for some great prizes that will be givien to supporters who create fundraiser pages and raise the most money. In addition, GlobalGiving is offering $3,500 in bonus awards to the organizations with the most successful fundraisers!
Together we can expand our reach and continue this life saving project for families in need. Please consider how you can help spread the word. Thank you for your tremendous support!
Links:
We are very thankful for all of the support we have received for our initiative to bring clean, energy efficient stoves to vulnerable families in rural Guatemala. Your donation through Global Giving has allowed us to build 10 stoves already, and we have 10 more stoves scheduled to be built over the next 4 to 6 weeks!

As we visit with and talk to stove recipients, we are hearing amazing stories about the enormous difference these stoves are making in their family's lives. Following is feedback that we received from two women who are benefiting from new stoves:

"I am so appreciative for all of the help that HRI has given to our community, but most of all I am grateful for the new cooking stove my family received and helped to build. We could never have saved enough money to purchase the materials for the stove without the help of HRI. This new stove also uses much less wood than our old one, and here we have to pay for all of our wood. This helps us save 20-25 quetzales (2-3 dollars), which is almost half of our income every week. I've been able to buy more food for my family and other items we need. Our new stove is a real blessing to my family!" -Doña Florentina

"Our new stove has changed our lives - thank you HRI. There is no more smoke in our home and it is easier to breathe, especially for me and my grandchildren. We also save a lot of money on firewood, which has been a great financial relief to my family. During the rainy season I used to buy three stacks of firewood for cooking, but now I can use small branches and sticks, and I only need to pay for one stack of wood." -Doña Rosa

Links: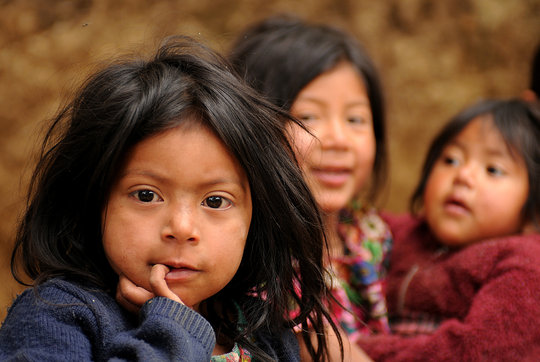 As an organization dedicated to vulnerable children in deeply impoverished regions, HRI is continually working towards expanding our initiatives to create healthy, self-sustaining communities. Our safe, energy efficient stove initiative has been designed to address immediate and long-term health risks, cooking affordability, and environmental sustainability.
Thanks to the generosity of our supporters we've reached nearly 20% of our $35,000 project goal!
Since our stove project was launched in late 2012, we've been able to build 5 stoves in the dry-corridor of Guatemala. Plans are underway to begin building 5-10 stoves per month starting in March 2013.
Each stove that is built directly benefits 3 families. For just under $17 per person, we are greatly improving respiratory health, reducing the occurrence of serious burns, and ultimately increasing life expectancy. When we reach our project goal, approximately 2,100 people will directly benefit from this project. Plus, imagine how many trees these communities are saving with stoves that use 75% less wood!
We are so grateful for all the support our project has received. It is so very exciting to witness the significant impact and enthusiasm for this project in the communities where we work. We are looking forward to ramping up stove construction in the coming months and providing more updates soon.
Links:
WARNING: Javascript is currently disabled or is not available in your browser. GlobalGiving makes extensive use of Javascript and will not function properly with Javascript disabled.
Please enable Javascript
and refresh this page.