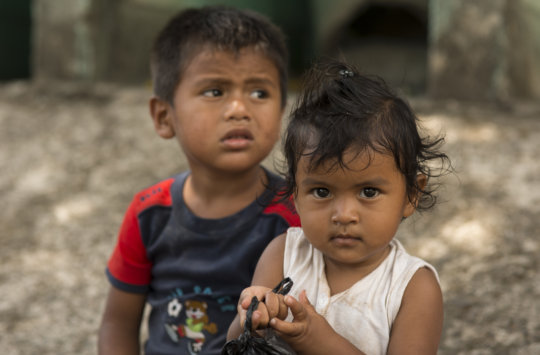 It's not just about the number of stoves we build, it's about the lifesaving impact we are having on the most vulnerable families and children. As we continue our efforts to improve the health and well-being of children and their families, we always strive to reach those with the greatest need. Eliminating smoke in the home with safer cookstoves helps us prevent serious respiratory illness and aids our on-going efforts to save the lives of extremely fragile children who already have severely compromised immune systems. Our close relationship with communities helps us reach the highest-need children and families first.
It's also about the quality and longevity of every stove. The long-term sustainability of our safer, more energy efficient cookstoves is important to us. This means that we work hard to ensure that the stoves already in place are maintained properly and continue protecting each family even after being in use for many years. Our local masons take pride in their craft and building solid, high quality stoves that stand the test of time and continual daily usage. In addition, our strong program oversight and presence on-the-ground allows us to frequently follow-up with families to help ensure the longevity of each stove.
We can't do it without you. Your continued support allows us to maintain and expand this lifesaving program now and in the future. Our sincere gratitude!
Links: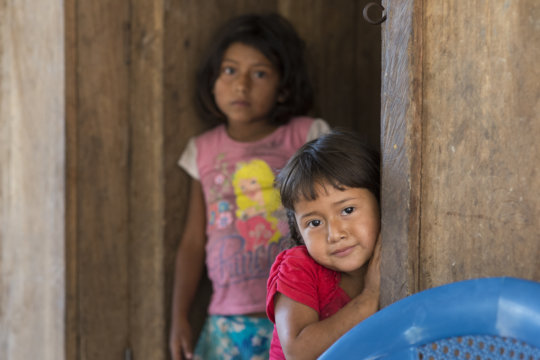 As we kick off another year in the evolution of our Safe, Energy Efficient Stove Program we are energized by the continued enthusiasm for this project in communities and from supporters like you!
Moving forward, reducing high rates of respiratory illness and burns, particularly common and dangerous for young children, remains our top priority. In order to achieve this, we must build on our progress by expanding our reach to more families in need, but of equal importance is our on-going work to ensure the long-term success of as many of our stoves as possible. We believe that we must do more than purchase materials and build new stoves - each and every stove must be executed thoughtfully to promote longevity and sustainability. This includes:
Prioritizing families with the greatest need.
Gaining family buy-in through education and home visits.
Requiring each family to make a small monetary contribution to their stove and prepare for construction.
Employing a local mason to lead the construction of each stove and remain the point-person for any future repairs and adjustments.
Respecting cultural traditions and responding to family feedback.
Monitoring and evaluating air quality, efficiency, general operation and the condition of stoves annually.
We are looking forward to the year ahead and updating you on our progress along the way. Together we can advance health and aid vulnerable families in a big way!
Links: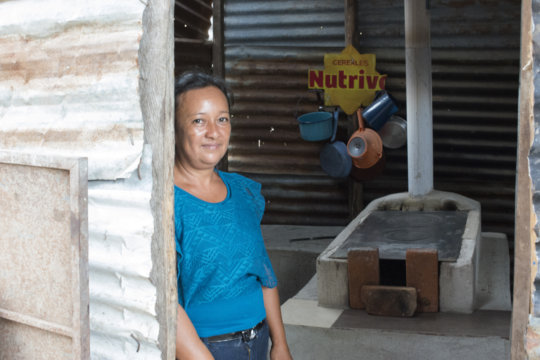 We have a lot to be thankful for this year. We know the very tough circumstances facing communities and families on the ground in rural Guatemala, but we are encouraged when we see families doing better because of high impact programs like safe, energy efficient stoves. So far this year, we have been able to positively impact the health and well-being of 20 families through our stove program. This brings our total number of stoves constructed to date to 120 - benefiting more than 1,000 people in Guatemala!
Here are the basics of why our clean cookstove program is so special:
All 120 stoves are in use.
It saves lives and improves important health outcomes for entire families - especially young children.
It saves money.
It saves time.
It saves the environment.
It's built by local people for local needs.
It supports our other home-based programs, including: Organic Home Gardens, Infant and Toddler Feeding, Water Filters and Eco-toilets.
We think this is all pretty awesome, but there are more families we need to reach. You can help us do this by sharing your support of our project with your social network, friends, family and colleagues this holiday season. Together, we can accomplish even more and stove-by-stove we can positively change more lives.
We appreciate your continued generosity and support. Wishing you a very Happy Thanksgiving!
Links:
WARNING: Javascript is currently disabled or is not available in your browser. GlobalGiving makes extensive use of Javascript and will not function properly with Javascript disabled.
Please enable Javascript
and refresh this page.