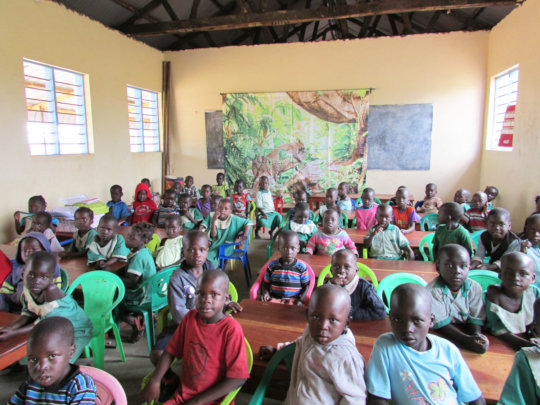 We are excited to complete this project and expect to close it out by early summer. Since our last report we have received almost $150 in funding which is not quite enough to complete the painiting of the building. If we are unable to raise the last $400 needed to paint the building inside and out, then we have devised an alternative plan.
We will purchase two curtains for each room. These curtains will be sufficient to decorate one wall in each classroom and brighten up the classroom immensely. We only need $60 more to do this option. We've included a photo from our prior first nursery building which has both painted walls and one amazing jungle-like curtain with a leopard on it.
Our preference is still to do all the painting which would make the building much more durable and complete. But the time is drawing to a close where we need to do the last remaining items and call it done.
We thank you for your support, and please let friends and family know about this final opportunity to obtain the remaning needed funds for this worthy project. In 2018, there are a total of 145 students enjoying these two almost finished classrooms.
Links: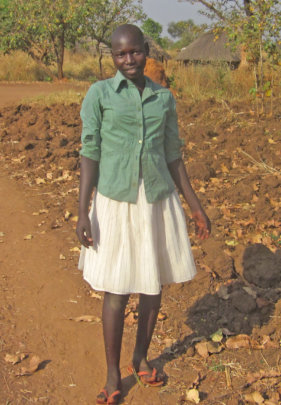 We are excited! The new school year started this past Monday and we have over thirty girls at our northern Uganda location who are in secondary school. Many of these girls have sponsors however, in several cases, the girl does not have a sponsor and needed help from our scholarship fund which this project helps fund. Had these funds not been available, the girl would have missed her chance to further her education and most likely would have dropped out to get married. In 2011, there were no girls in secondary school from this area of northern Uganda!
We are especially happy that three of the girls who graduated from sixth grade did very well on the national exams that they took in November. This means they had a better selection of schools to choose from for their secondary education. Again, funding from this project is making it possible for these girls to continue their education. We currently have three more girls who scored very well on their exams and are hoping for sponsors. Do you know of someone who might be willing to join in and help these girls reach secondary school (7th grade)?
Links: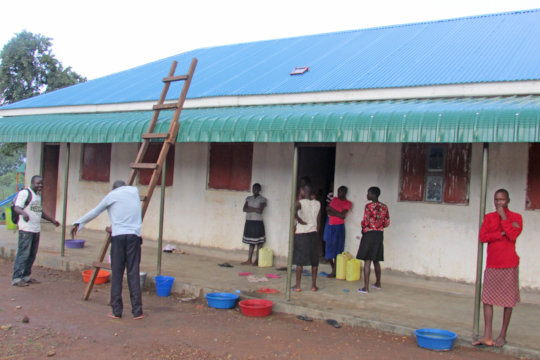 Outreach Uganda continues to provide support for older girls in school. During 2017, our sixth grade girls boarded at school for two entire terms. This is major progress from 2016, when they were able to board for only the last month of the school year. In addition, we were able to provide a solar light system for the girls' boarding area beginning in August, so they have ample light for studying at night.
Boarding at school is very important because it allows the girls to devote much time to their studies instead of being overworked at home. We hope that this will mean they do well on their exams which are happening in November. We won't know their exam results until January. We hope that the additional time to study will show improved results from the prior year. This will mean that even more girls will achieve well enough to progress on to 7th grade where they can pursue either a vocational track of learning or a more academic track.
Either way, you can support these girls through this Globalgiving project. Help make sure no girl is left behind and forced into early marriage simply because there were no school fees for her to continue.her schooling.
Thanks for your continued support of this very beneficial project for girls.
Links:
WARNING: Javascript is currently disabled or is not available in your browser. GlobalGiving makes extensive use of Javascript and will not function properly with Javascript disabled.
Please enable Javascript
and refresh this page.