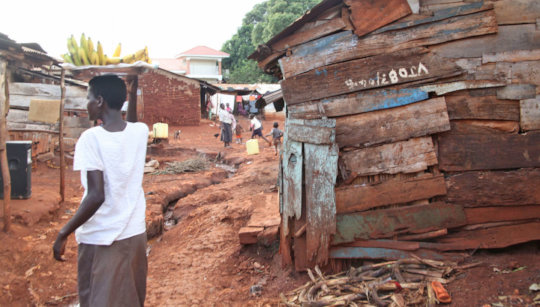 Our Uganda women artisans were busy this past holiday season making their beaded jewelry and other fair trade crafts for sale as holiday gifts at events here in the U.S. as well as online. They save some of these earnings to put towards the homes they hope to build.
In December, we completed work on a short 2 minute video that we hope you'll take time to view. You can see where the women live now in the slums, and learn more about their small businesses and how they create their craft items.
Near the end of the video you'll hear the Home Building Project mentioned. We hope you'll understand more how exciting and good this will be for the women and their families.
We are still working on common area improvements to the 6 1/2 acres of land for the home building project. If enough funding can be raised, we hope to begin home building later this year!
Here's the video link: https://youtu.be/ow-5W5mCxM4
We thank you so much for your support through this project. We hope you'll share this email with your family, friends and co-workers, and encourage them to donate and help the women move out of the slums.
Links: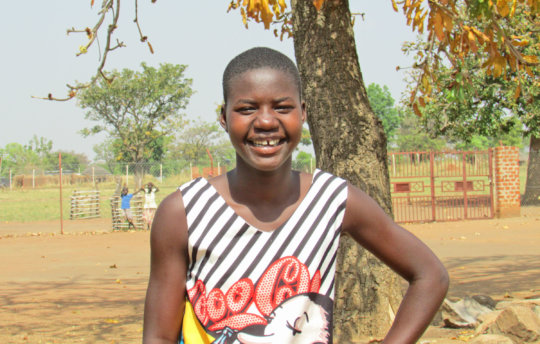 Tomorrow starts the new Uganda school year. We've exiciting news about the girls from Agwata village. In 2019 the school had the largest graduating class of girls (13) and they performed the best ever on their national exams that they took last November. In fact, this is the first time ever that one of our girls scored in the top division on the national exams.
We've got more good news--the incoming 6th grade class this year is the largest ever at 40 students with 25 girls, almost double our 2019 girl poopulation. What a contrast to 2011 when we first began working in Agwata village and there were no girls in 6th grade!
But with all this good news comes challenges. We have found lots of sponsors for these girls but more sponsors are needed. As we continue to look for sponsors, we remain very grateful to this GlobalGiving project for providing funding to plug the difference and allow additional girls to begin the school year tomorrow even if they have no long term sponsor.
You are helping girls like Patricia in this photo who does not yet have a sponsor but wants to go to 7th grade so she can eventually become a nurse. She's extremely hard working and did well on her year-end exams.
And, as we mentioned in our last report, we want Patricia to achieve her dreams but we also know that (based on UN statistics):
Girls who complete secondary school (7th to 12th grade) will most likely:
Be 60% more likely to find work
Be 66% less likely to marry at a young age
Be 60% less likely to have children before she reaches age 18
Be 50% less likely that any of her children will die before age 5 when she becomes a mother herself
Be 70% less likely to die in child birth
Thank you for helping Patricia and other girls like her start or continue on the path of completing secondary school! It's a huge gift to them and we couldn't do it without you!
Links: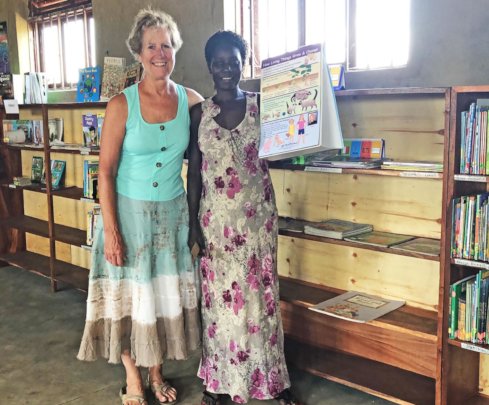 The Ugandan school year begins today, February 3, 2020. This will be the first full year of use for our library that was completed and put into service in mid-July 2019. Over 600 students and 18 teachers will be using the library this year! Most of the teachers and older students use the library daily for their studies.
I'll be traveling to Uganda again with two U.S. volunteers in a couple of weeks. And we'll be bringing over 400 donated U.S. reading and picture books with us.
But there are two things we can't bring from the U.S. that are some of the most important things our library should have:
Ugandan textbooks for students to use and study from outside of class time
Ugandan social studies and history books and maps as well as other cultural books
Both of these items are very important for Uganda libraries. Books are in short supply in Uganda and most students have no books of their own. Students share a very limited number of books in class. They can only check out books from the library for homework purposes.
As we mentioned in our last report, we have most of the 6th grade textbooks needed but very little textbooks for other classes. We are hoping to raise the needed money to purchase these textbooks through this GlobalGiving project.
We thank you from the bottom of our hearts for your support so far in helping make the library a reality, and for beginning this process of acquiring more textbooks. Please reach out to your friends and family if you know teachers, librarians, book lovers and others who would be willing to help with this awesome textbook purchasing project. It will be a wonderful conclusion to our library project to make sure it is as effective and well utilized as possible.
Please share and help us achieve our goal to fill the empty library shelves. Help our Uganda students have the learning materials they need to excel and achieve their dreams!
Links:
WARNING: Javascript is currently disabled or is not available in your browser. GlobalGiving makes extensive use of Javascript and will not function properly with Javascript disabled.
Please enable Javascript
and refresh this page.