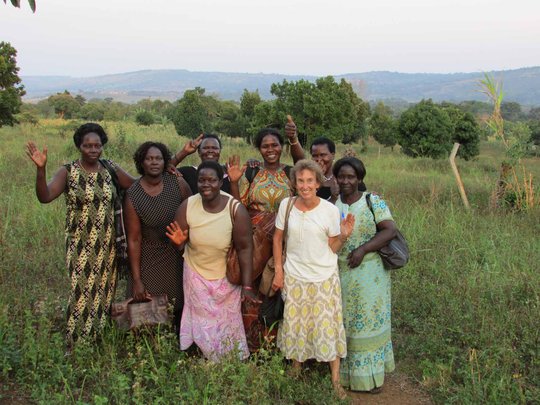 We are happy to report that through generous donors, craft sales of our African beaders' products here in the U.S., and through contributions by our women beaders, we reached the first milestone in our land acquisiton project in September. We successfully raised over $60,000 for the land purchase. Now, we have another three months to complete the total fund raising needed before actual site preparation work can begin. We are very grateful for all donations received to date. But we still do urgently need another $13,000 in total from all sources before we can begin actual home building activities. Please let all your friends and family know how critically we need this final help to reach our final fund raising goal.
Our Ugandan beaders are greatly excited. Outreach Uganda will be meeting every two weeks with the women's home ownership committee as we make final plans on how to progress with the home building portion of the program in 2014. Even now, the women are able to do some clearing and fencing of the land, before the final funds are paid to the landowner.
The attached photo shows our beaders' joy when we visited the land again in July. We see the tremendous possibilities for progress that this land offers these women who were once living on less than $1 per day. Purchasing the land is a critical final step in helping our beaders rise out of poverty forever. Even though they may have money for food and medicines, they can never move out of the slums where they live without help to buy the land on which to build their own houses.
Please consider helping complete this very important project.
Links:
Our fundraising campaign is nearing the completion for the first phase with only $2,000 additional needed. We have been fortunate to receive several additional donations for this campaign via mail. Our Jinja women's group is in the process of forming a development committee to assist with the next phase of the project. We hope to complete this first phase within the next few weeks. Additional donations are urgently needed to successfully complete this phase. Please consider donating now to help our Jinja beaders begin the home ownership process. They are very excited with the thought of using their bead monies and business earnings coupled with Outreach Uganda's help, to move out of the Jinja slums forever.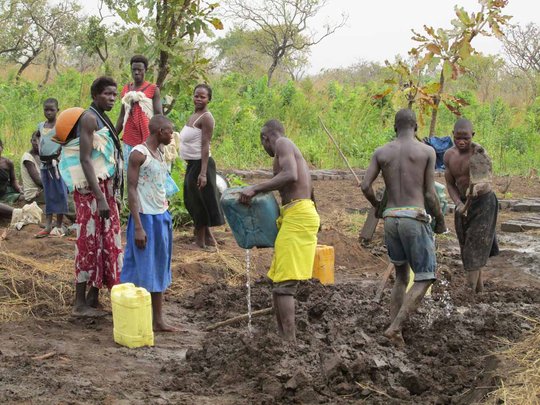 I have just returned from a month in Uganda visiting Agwata village and talking with our construction contractor who will be working on the 2 classroom blocks for which we have almost completed our fundraising. The contractor is ready to begin work as soon as we give him the go ahead and as soon as the community completes its portion of the work. The community is finishing its brick making and the gathering of the sand and small rocks needed for the construction. They had to wait until the dry season (January and February) to do this.
The community has divided itself into various worker teams and each team is assigned a certain day to do its work. Another volunteer, Michele, and I were excited to see all the activity taking place, making the bricks. Soon there will be enough bricks made that they can be "burned" so they are ready to be used in construction.
We have spoken with the community leaders regarding when the needed bricks and other materials will be ready. We expect that construction will begin sometime in late March or early April. Another Nursery teacher has already been hired, and the new Nursery class is presently meeting in the existing mud and thatch building until the new classroom block is completed. In early March, the school parents will re-thatch and re-mud portions of this building so it is secure by the time the rains begin later in March.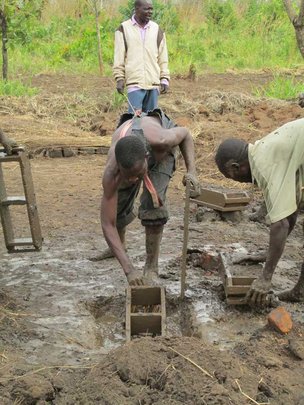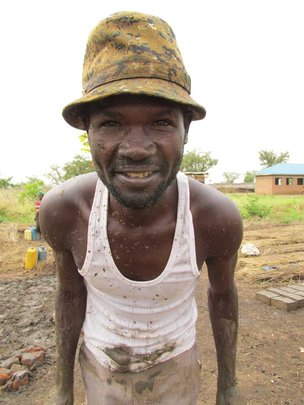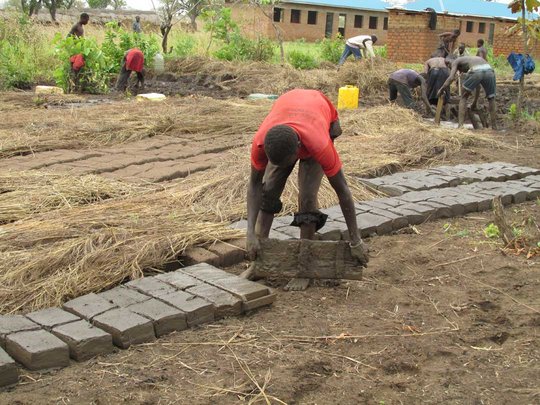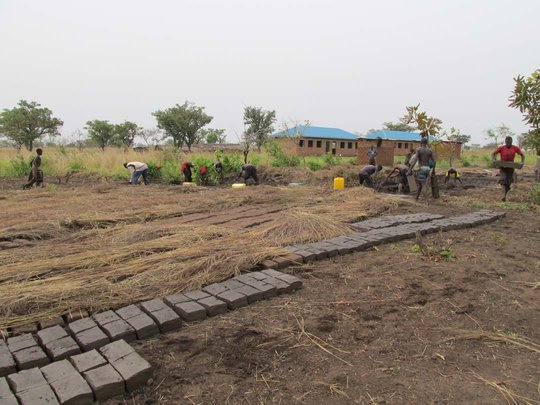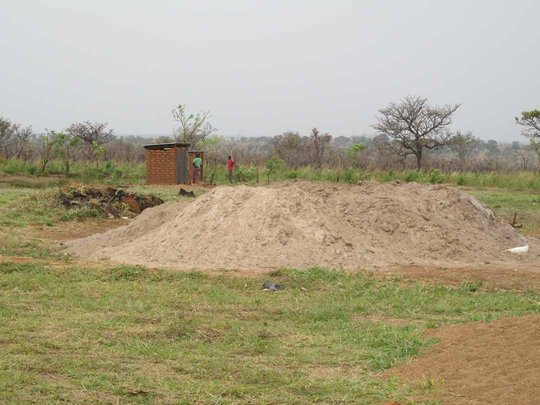 WARNING: Javascript is currently disabled or is not available in your browser. GlobalGiving makes extensive use of Javascript and will not function properly with Javascript disabled.
Please enable Javascript
and refresh this page.