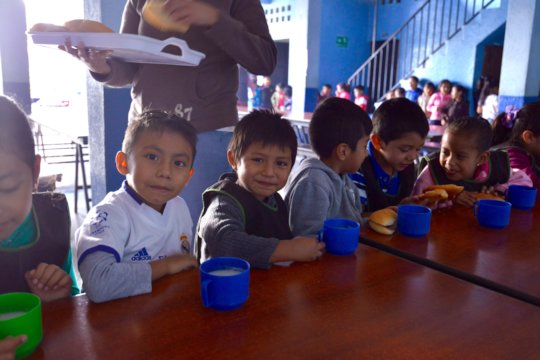 2019 is off to a great start. With a new school year and new class of students, several sponsor visits, full Spanish classes, and fun school visits, we look forward to what the new year has in store!

We have big dreams for 2019. We want all 500 children to have a sponsor by the end of this year. We want to successfully implement the double immersion English program with our Pre-K and Kindergarten children, and we want to grow our Skills for Success program- meaning more technology, social-emotional intelligence, and literacy competencies.

Together, we can make these dreams a reality for Niños de Guatemala.
In Guatemala, the new school year starts in January, when we welcome back our students and receive the next class of children. Our new Pre-K students include 50 new four and five-year-olds, all of whom will begin their school career with NDG.

We also received new computers thanks to a grant from SOS Foundation, allowing us to implement "Skills for Success" starting in January. With a key focus on increased technology skills, in addition to English, social emotional learning, literacy, and math, these students are off to a great start!
Thank you to all for making last year a success!
We look forward to sharing more stories with you in 2019!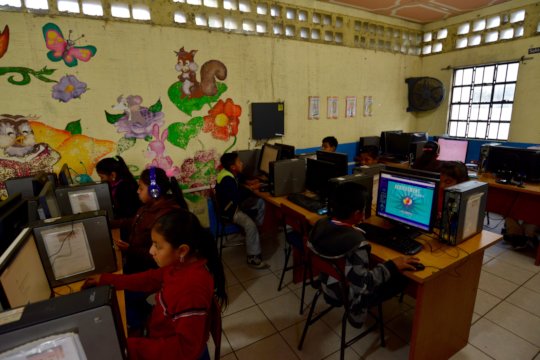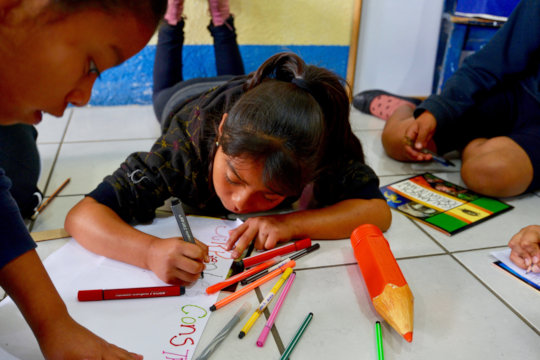 Links: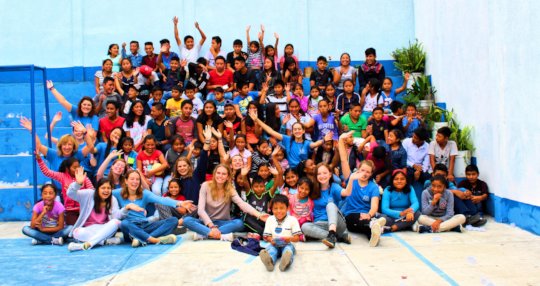 Dear Friends,

The Guatemalan school year ended this month, and Niños de Guatemala is excited to celebrate another great class of students at graduation. We are eager to help support our students as they embark on new challenges in middle school, high school, and beyond. As we enter the last stage of the year, we are grateful for all of our supporters who have helped us develop a strong, international community.
London School for Girls
London School for Girls joined us this month for a two-week immersive trip. While here, the students volunteered in our schools conducting workshops for NDG students on English. While not volunteering the students studied Spanish with Cambio NDG, participated in Impact Experiences tours and workshops and spent time immersing themselves in the Guatemalan culture with their local host families!

Our thirteen volunteers provided invaluable language exchange, and fun activities for our students! We are so grateful they could come and become a part of our NDG family.
High School
At Niños de Guatemala, we believe in the importance of continued education and encourage our students to keep studying. Beginning in 2019, Niños de Guatemala will offer its Basico graduates an option to continue their schooling with NDG High School, an afternoon online program offered in our school computer lab. Students can receive a high school diploma in Computation, recognized by the Guatemalan Ministry of Education. Graduates can also access additional scholarships for continued study in local private high schools and training programs such as the GOOD Academy!
Children's Day
The 1st of October, our schools celebrated Children's Day. The teachers and staff at NDG worked hard to create a special day to celebrate our wonderful students. All students were able to dress up, and volunteers brought several cakes to share with the students!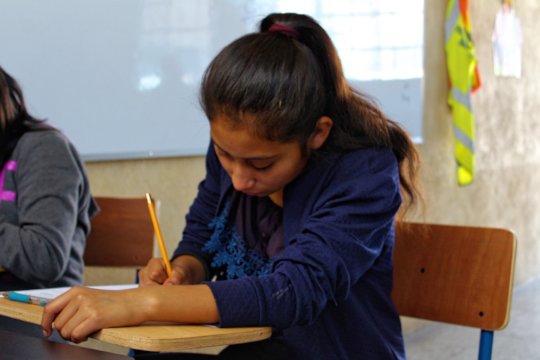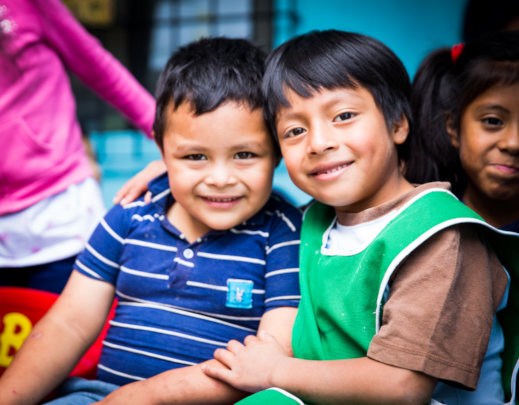 Links:
Dear supporters,
This month, I would like to share the story of our Mother Self Esteem Program, provided by the Psychology Department. eight mothers of our students attended the monthly Grupo de Autoayuda. The workshop teaches independent thinking, relaxation, breathing exercises and the significance of forming one's own opinions. The program highlights the strength of women and how females can be empowered.
For this meeting, the mothers all sat together in a circle to watch a short documentary about
seven women who have changed the world. None of the mothers knew that women invented things like GPS and gasmasks, which we still use today. The documentary showed that women and men are equal and that women can do whatever they want to do and are capable of changing the world.
All of the mothers recognize and respect the impact women have in our lives. They recognize the value they have as strong women and that they provide a positive role model for their children.
Maya (31) "I have enjoyed attending these workshops since the beginning. I did not know how to control my feelings before I started the workshop. I got angry very quickly but now I know how to stay calm and maintain a positive attitude. I can share my thoughts and feelings with the other mothers. I am now a good example for my children and have seen a positive change in them."
Do you want more stories like this and read about NDG's work in Guatemala? To keep up to date with our projects and happenings wherever you are in the world, follow us on Social Media!
As always, thank you so much for your continued support!
Links:
WARNING: Javascript is currently disabled or is not available in your browser. GlobalGiving makes extensive use of Javascript and will not function properly with Javascript disabled.
Please enable Javascript
and refresh this page.