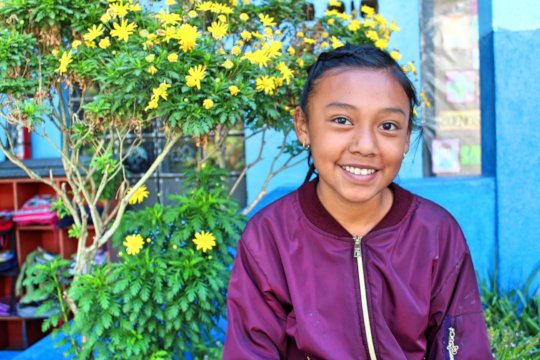 Katherine is the oldest of three children, and they live together with both parents. Katherine's mom is a homemaker and her father works as a farmer. Both ended their education after 3rd grade. The family is grateful for all the support NDG gives them, including school materials and reinforcement, as Katherine has had some difficulties with studying in the past. The parents have learned how to appreciate their children, treat them better and listen. "We have seen the way she has changed her behavior, Katherine used to be shy, but now she has more confidence to talk, even in English. English is important for our children's future, and we have seen an improvement in Katherine's capacities to speak a foreign language. It makes us feel proud of her."
In the future, Katherine would like to be a nurse. "I like to study, and the teachers are helping me to become a professional. They know my dream is to become a nurse. My parents are proud of me, and are always supportive of my education. When I grow up, I would like to support them by buying a house, where we can all live."
Katherine is just one of the 500 students who receives a quality education through Niños de Guatemala. In Guatemala, many girls like Katherine would not be able to continue studying past the age of 11. But thanks to NDG's dedicated staff, sponsors, and social workers who partner with families, both Katherine and her parents are committed to her education. Your donation will help her, and many more children, continue on to middle school next year, receiving more technology and English classes to help them succeed in school and in life.
Links: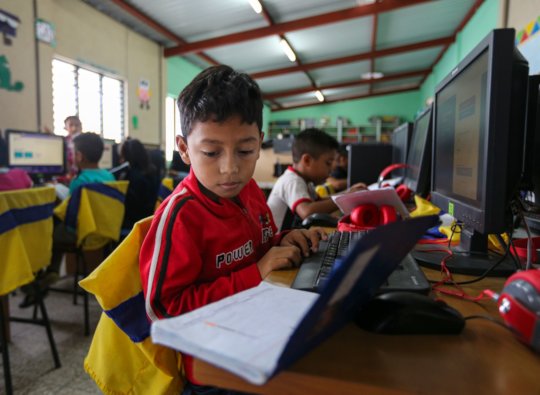 Thank you for continuing to support us by following us on our journey. July has been an exciting month with plenty of volunteers in our three schools. All volunteers have supported us with our Skills for Success Program and we have seen great results so far!
We are excited to announce that we officially started using Khan Academy, an online learning resource for all ages. The program offers all kinds of courses including mathematics, grammar and finance, which are all key components for the effectiveness of our Skills for Success Program.

Our collaboration with Playnovate continues. Playnovate is a US-based educational resource company specialized in Math, Science and Technology. The company donated 80 kits, each containing 12 projects, with a total value of $4,000 USD. This will be a pilot project and will take place in the 4th and 6th grade of both our primary schools with over 100 students benefitting from it. We are thrilled to be seeing the development of this project!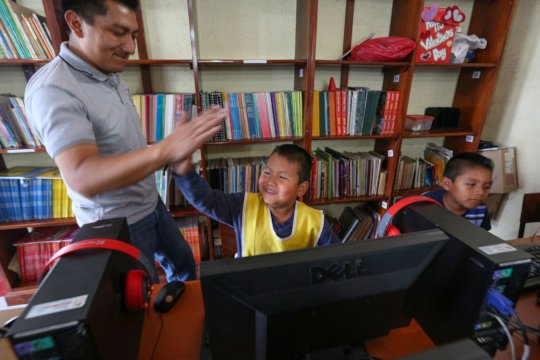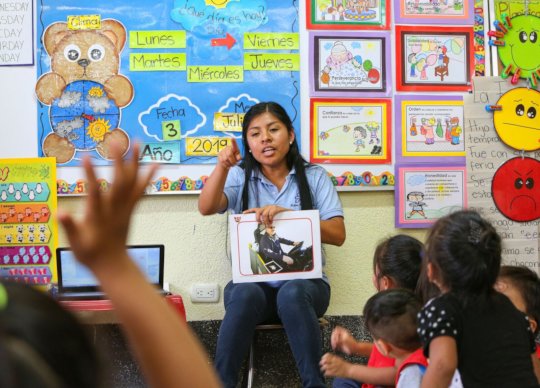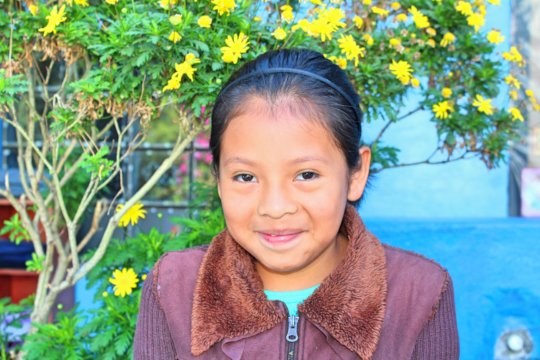 Dear supporters,
Thank you for your support this first trimester of the school year! Our students have received their first report cards, and students who are struggling in any subject area are invited to join our reinforcement classes in the afternoon. In years past, regular classes have been held in the morning with reinforcements in the afternoons.
It is important to NDG that our students attend school as much as possible, which is why we are focusing on adding more classes in the afternoon. Our goal is that by 2020, our students will be extending their school day by taking extra classes in English, Math, Computing, and Art.
We wanted to share the story of Diana with you. Diana and her younger brother both go to primary school in Ciudad Vieja. They live with both parents, who both graduated from primary school. Diana's mom is dedicated to domestic crafts and her father is a waiter. Diana is the best in her class, and talks proudly about it
Diana's mom speaks proudly about her children attending NDG's primary school: "The school is well organized and provides quality education. I am proud of the achievements of my children, both are the best in their classes. Seeing them in school almost makes me cry, that's how proud I am of them." As a couple, they support each other to meet the requirements of the school, such as attending school meetings and Parenting School. These meetings have helped both of them to handle their emotions well in the household and keep supporting their children. "My husband even started studying again and my children help him with his homework."
In the household, the whole family supports each other. There is a set time for homework, "the kids know they can watch television afterwards". Diana tells proudly about the time a volunteer told her she is able to become a doctor one day, this helps her to study even harder to achieve her dreams. Diana hopes that one day she can make a living working as a doctor and buy a house for her parents.
Links:
WARNING: Javascript is currently disabled or is not available in your browser. GlobalGiving makes extensive use of Javascript and will not function properly with Javascript disabled.
Please enable Javascript
and refresh this page.