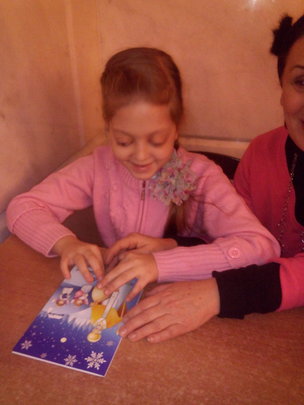 Our dear Friends,
Thank you for your support of our project "Create Braille Books For 1000 Blind Children".
Christmas is coming! It is a wonderful time and all the children in the world wait for wonders! It is the time of wonders!
Please, take some time to read about what we have done to make the wonders for the blind children in Ukraine.
1. With the help of the raised funds 10 young people were trained in Bulgaria and Poland to produce good Braille books with relief images inside. They got special training on the needed equipment, quality demands, tactile graphics demands.
2. 100 Braille books were published in the new way. The books "Vegetable Puzzeles" were spread among 100 blind children in Kharkiv, Kiev, Odessa, Dnepropetrovsk.
3. Christmas time is the time of giving! We designed a unique Saint Nicko;as greetings card, which is a card for all. it is colorful and Braille at the same time. Everyone can see this card and it can be given to anyone. It is the innovation for Ukraine and it is the first time when the blind children can enjoy the winter time fully.
We are keen on positive change in lives of the Blind children in Ukraine and we do our best to make them enjoy their rights fully!
Please, stay in touch and follow our project progress.
Our kind regards,
Valentina Butenko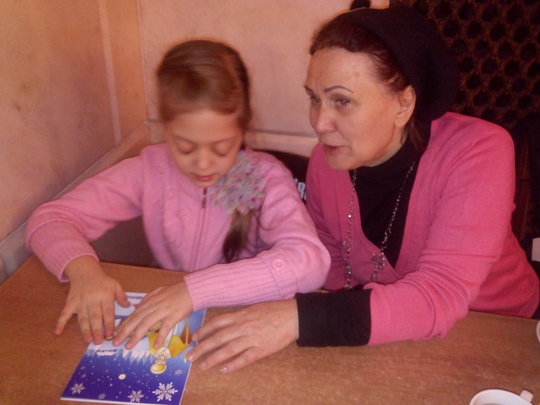 Links: