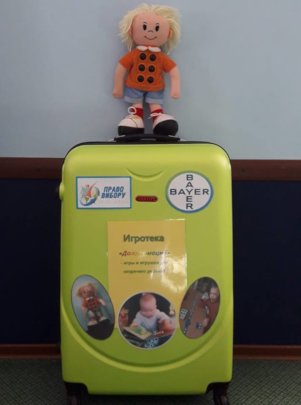 We want to have high-quality books for blind children in Ukraine.

Dear friends, we are grateful for your support and really want to be worthy of your help. We really want the books that are published for children with severe visual impairments to be of high quality. As a result of our work and the observation of the market for books for children with severe visual impairment in Ukraine, we realized that there are no state standards for publishing books in braille and there are no standards for printing books and textbooks, including for the visually impaired. Therefore, we set ourselves the task. Ukraine needs book printing standards for blind children. And we decided to initiate the process of developing and discussing and approving such standards at the state level.
Therefore, with the support of the Ministry of Foreign Affairs of Germany and the National Assembly of People with Disabilities in Ukraine, on November 13-14 in Kiev, we organized the All-Ukrainian conference "Challenges of Time - Standards for Publishing Books for People with Severe Visual Impairment in Ukraine". To participate in the conference, we invited a blind expert from Germany, Alexander Pavkovich, who since 2013 has been working at the BIT center (consulting, information and service text center at the Bavarian Union of the Blind and Visually Impaired) in the Publications department. Since 2017 - member of the Brall Font Committee in the German-speaking space (1 out of 7 members, the committee sets the standards for printing).
The conference program was very intense. More than 60 conference participants, representatives of organizations that develop and print books in Braille and prepare training materials in other formats, not only discussed the problems, but also shared their insights and achievements.
It was very useful that developers, publishers, and charitable organizations took part in the conference, the purpose of which was to make information accessible to people with severe visual impairments in various formats.
But during the reporting period, we did not forget the exact requests of our blind readers. Autumn is a serious time of year for blind children as well as for their sighted peers. Many of them go to school for the first time, others continue their education and they really need books in Braille. Especially those children who study not in special, but in ordinary schools.
Therefore, during the reporting period, our team spent a lot of time adapting textbooks and printing them according to universal design standards for such children. We adapted and printed 4 textbooks for Grade 3, a methodological guide in German for Grade 1, and fairy tales for extracurricular reading in English.
We have a great success in the adaptation of board games. Our children and their mothers really liked the Igrodeka-small suitcase "Rain of emotions" with games and toys for blind children. The board educational game "Vazhnitsya", adapted to the standards of universal design, was approved by the Ministry of Education of Ukraine. With delight, blind teenagers are playing the game Strategic Sea Battle developed by our specialists.
In these games, blind children can play with their seeing peers.
During the reporting period, we took care of parents and specialists. For them, we have published 2 manuals "Starting into inclusion" and "Games and toys for a blind child."
Blind children were presented as a gift to the International Day of the Blind (November 13) "Star Tales" in 2 books.
With the use of our books throughout Ukraine, inclusive readings take place, in which ordinary children get acquainted with blind children, learn how they read, write, draw. We are pleased that our work is part of a large process of inclusion in Ukraine.
And now we have begun preparations for the winter holidays.
Thank you for your trust and help.