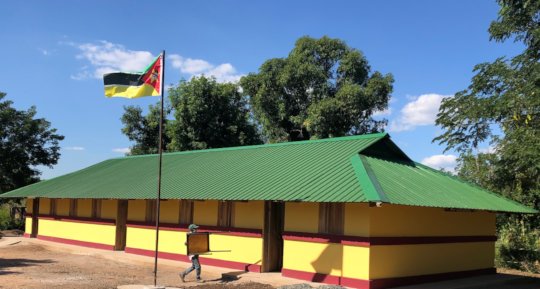 Greetings Friends,
I sincerely hope this update finds you well, and in good health. Today, I have a brief update to share with you about our work in Mozambique as well as our operational pause in light of COVID-19.
I am so excited to say that BOTH schools in Sofala province have been completed! Cyclone Idai caused great devastation, and the loss of thousands of homes and schools. Sofala province - being one of the most hard hit areas - was identified by our teams as a place where we could make a truly meaningful difference for some of the families impacted by this disaster. Over the course of the school rebuilds, parents from the community joined our team in the field making the process (and finished product) that much more special for all involved. Linked below you'll find a wonderful video featuring one of our student beneficiaries and her father who, in helping rebuild her school, has made it possible for her to follow her dream of becoming a teacher. All work has been completed on Julius Nyerere and Harrumua primary schools, with new disaster classrooms and facilities for 772 students. We are forever grateful for your support of this work, and for helping make such an incredible impact possible!
With respect to the global pandemic, our top priority is and will continue to be the health, safety, and well-being of our staff, volunteers and the communities we serve. For this reason, effective March 12th, All Hands and Hearts temporarily suspended all operations, withdrawing over 400 staff and volunteers from seven program locations in the US and around the world in 72 hours. After careful consideration, our leadership team has now determined that it is unlikely we will be able to restart our volunteer-driven operations before September 2020. However, our commitments to beneficiary communities remain resolute. As of September 1, we expect to begin reopening programs on a case-by-case basis, based on local government guidelines and the advice of medical experts.
Depending upon how these conditions evolve in the months ahead, funding available, and some other factors our leadership team is considering, we hope to know if/when we would be able to open a "phase two" in Mozambique by the end of summer.
I look forward to updating you again soon. Thank you again for your support!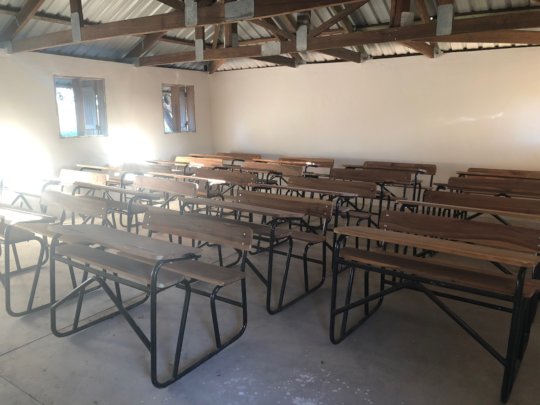 Links: