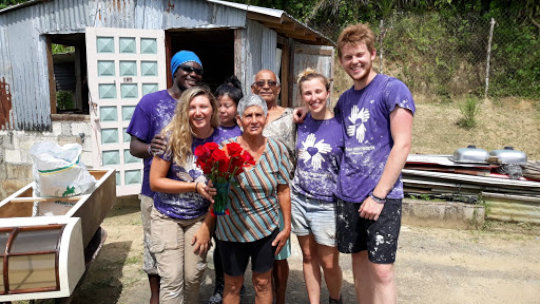 Greetings from All Hands and Hearts!
This quarter, we have some news that we truly think is worthy of a celebration: our Puerto Rico teams have officially finished repairing and sealing their 300th concrete roof! In the grand scheme of things, this may seem like a small indication of progress; but, for 300 homeowners and their families, this means being in their homes without worrying about leaks and mold growth each time it rains.
Teams are working closely with the people of Yabucoa, always looking for ways to engage the larger community and identify locally-based projects that could use the support of All Hands and Hearts. We are currently in the process of identifying a community baseball field that our teams could revitalize! Projects like this have a tremendous spirit-lifting effect on the community, which is why we try to work on similar projects at each of our active programs around the world. I will continue to keep you updated as this project develops!
In addition to the 300 concrete roof repairs the team has completed, they have finished 586 other jobs! These jobs range from debris and tree removal, to mucking and gutting, to sanitization of mold - all of which are important steps for families working so hard to return to a sense of normalcy following Hurricanes Irma and Maria. We are so proud of the Yabucoa team and all the work they have accomplished so far. Thank you for helping make all of this possible.
We look forward to updating you again soon!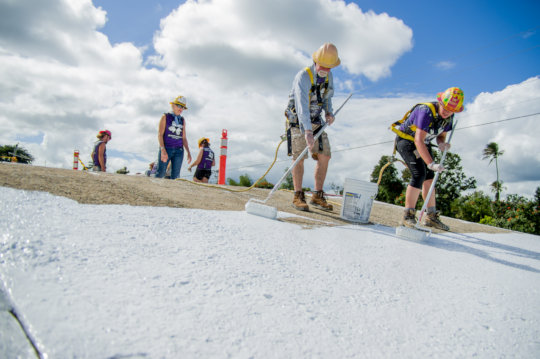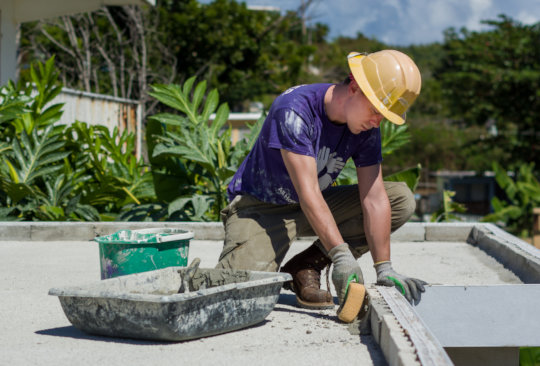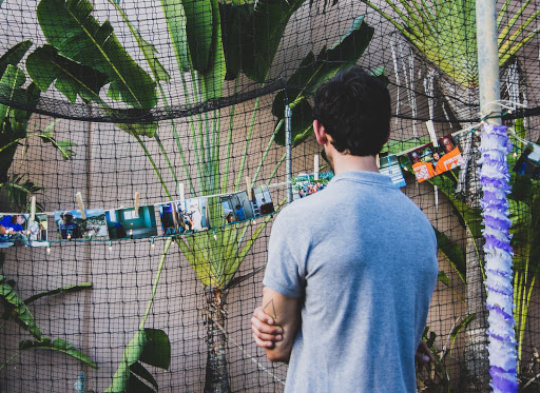 Hello Donors!
Since our last update, progress has been great on each of the active programs in the Caribbean. In Puerto Rico, teams have been working hard removing mold and repairing roofs on homes that sustained storm damage. Staff members have begun a countdown as they are only 9 roofs away from celebrating 300 roof repairs finished in Puerto Rico! There is a lot of work left to do before the struggling communities of Puerto Rico can reach a full sense of recovery, and it truly is an honor to participate in the ongoing efforts to make full recovery a reality.
Our teams have been in St. John for 14 months, conducting response and recovery work at a rapid pace! So far, teams have completed our rebuild scope of work on 13 homes! These 13 homes are part of the 282 total homes worked on since the program began, touching the lives of 1,130 people. We will include links below for stories from the field in both Yabucoa and St. John where you can read more personal stories about the work our teams are doing in both locations.
Finally, I report to you the bitter-sweet completion of our truly phenomenal St. Thomas program, which officially closed on April 30th. We are so proud of the entire team of staff and volunteers that worked in St. Thomas over the entire program timeline (which began in September of 2017). We are so grateful to you, and GlobalGiving, for supporting our efforts on this beautiful island from day one and for helping us stay as long as we did. After completing the revitalization of the Alvin McBean Recreation Park, our teams saw no better way to celebrate than to host a community ballgame. The efforts of our St. Thomas team yielded the completion of 930 jobs, benefiting over 6,000 people! Thank for following our progress for the past 19 months, and for showing you care about the wonderful people of St. Thomas.
We will continue to update you about our work in Puerto Rico and St. John on this page, as well as our isolated USVI page. Thank you for your continued support of All Hands and Hearts!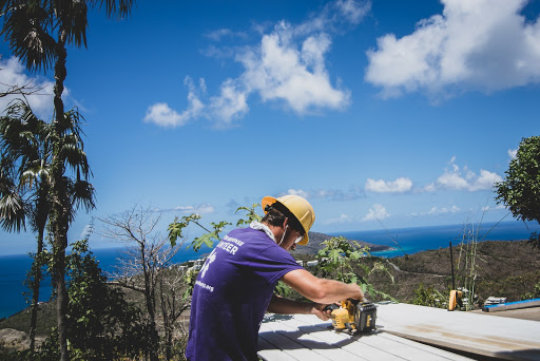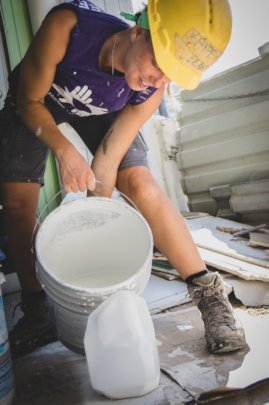 Links: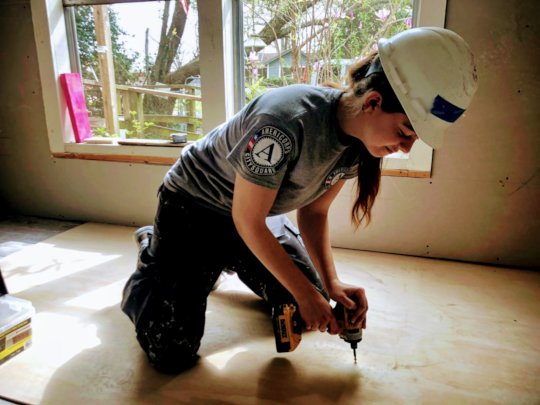 Hello donors!
All Hands and Hearts has had a strong start to 2019, finishing 23 homes in the Houston and Coastal Bend areas to date, with 9 homes currently in various stages of the rebuild process. Due to our generous donors, and the added support of GlobalGiving's Hurricane Harvey funds, we have been able to sustain a high level of home completions for the past quarter. We have been hosting two AmeriCorps groups since late January, and will continue to do so through July. These teams have provided a consistent volunteer base to support our program, and we have been so lucky to have them on our AHAH team! Since they are here long-term and part of our training program, they have learned a variety of valuable skills and will have the ability to take the lead on certain projects, working closely with new volunteers, who are equally excited to learn something new! This allows our site supervisors to continue overseeing homes in progress, and for new sites to be prepared for rebuild.
In February we hired a Partnership Manager based in Houston, developing a stronger presence within the network of long-term rebuild organizations and universities to develop sustainable resources that bring volunteers to program, emphasize information-sharing across partners, and explore opportunities for innovative contributions to Houston's disaster preparedness. We are currently developing a partnership with the University of Houston to build more opportunities for service-learning and volunteering among student populations.
Thanks to the support from GlobalGiving and donors like you, All Hands and Hearts has been able to continue helping residents move back into their homes and, ultimately, rebuild hope. Cindy, the owner of a recently completed home, said "I sat in my kitchen just praying, wondering if this is what my house would be like forever. Then y'all showed up the next day. Now I have the most beautiful home to leave my daughter."
Thank you for your continued support of our work across Texas. We couldn't do it without you!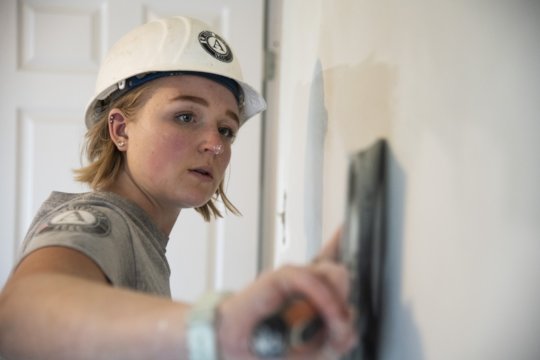 WARNING: Javascript is currently disabled or is not available in your browser. GlobalGiving makes extensive use of Javascript and will not function properly with Javascript disabled.
Please enable Javascript
and refresh this page.