Greetings Friends,

In our last update, we talked about our hope that following the announcement of our operational pause, we would be able to have a small team continue working on the schools we had started earlier this year. Though the continued spread of the global pandemic meant our teams would have to wait until after monsoon season to continue working on Janakalyan and Thakureshor schools, we tried to find a creative way to continue making a difference for the people of Nepal in the meantime.

In May, we provided equipment and funding to support an emergency quarantine center in Dudahuli, Sindhuli. This region had insufficient medical facilities to cope with the existing demand and impact of COVID-19. Our Partnership and Project Development teams have worked closely with local partners and the government to identify a healthcare facility that can be transformed to increase resilience to events like Covid-19 and provide much needed additional medical services to local communities.

Sadly, the number of cases of Covid continues to grow in Nepal and travel restrictions have been extended until mid-September. For this reason, the approval progress for the health post and the commencement of the finishing work at Janakalyan and Thakureshor schools have both been delayed. Our team will continue to communicate closely with the government so both projects can continue as soon as our teams get the green light to return to work.

Thank you for your support, and I look forward to updating you again soon!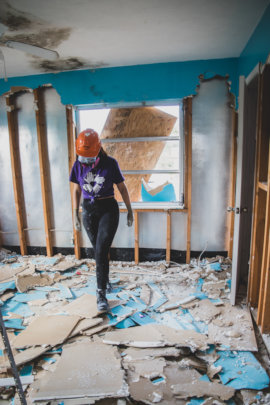 Greetings friends,
We are VERY excited to provide you with an update, now just a few weeks away from the official end of our operational pause. As our team worked through the summer months to map out what the reopening of our programs would ultimately look like, we knew our traditional volunteer model would need to be revisited. Not only were we considering things like the structure of the base itself and how we could alter the layout to encourage safe disatancing, we also felt we needed to identify a way to minimize risks for our staff, volunteers, and beneficiaries over extended periods of time. In order to address this concern, our team came up with a new volunteer recruitment and engagement strategy called DM12.
DM12 is a 12-week service commitment to communities impacted by natural disasters. The group structure, with participants arriving/departing program and working on the same 12-week schedule, reduces potential exposure points to COVID-19. This initiative will replace our regular volunteer application and acceptance process until we are safely and effectively able to mobilize and engage volunteers on an individual basis.
Two of our staff members just arrived in Florida, and will soon begin working on base adaptations and making preparations so we can open our program out of Jackson/Calhoun Counties as soon as possible. We hope to resume working in Florida starting this October. Thank you for continuing to follow our progress - I look forward to updating you again soon!
Links: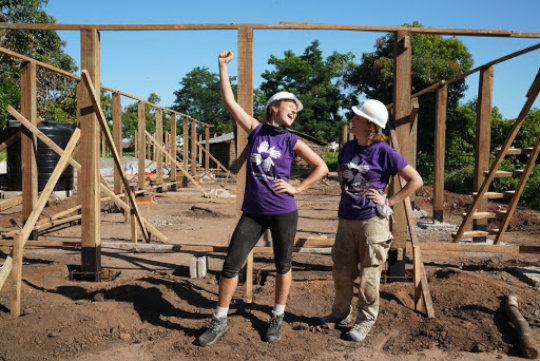 Greetings Friend!
This update is quite bittersweet, as it will be our final report on this incredibly impactful program. Though we had hoped to open a second school rebuild program in Mozambique this fall (following the phased conclusion of our operational pause in light of COVID-19), we have since determined we will not be able to do so. Still, we remain hopeful that we may someday be able to return. For now, I would like to extend our sincere gratitude to you for helping make this work possible.
After our work in Mozambique began back in November, 244 volunteers from 23 nations joined us and dedicated themselves to rebuilding two disaster-resilient school campuses. Our volunteers were very close to completing the rebuild of Harrumua and Julius Nyerere Primary School campuses prior to our operational pause. Once we made sure everyone was safe, we brought in local contractors to complete the schools. Today, the campuses of both schools are new, beautiful, and secure. I had previously reported that this work would benefit 772 students, when in fact the impact of this effort will touch more than 951 students in the district of Nhamatanda. At Harrumua and Julius Nyerere Primary Schools, more than 2,174 students, over the next ten years, will directly benefit from safe places to learn.
Your generous support for this project has meant so much to us, and helped create such a positive difference in the lives of hundreds of children. From the bottom of our hearts, THANK YOU!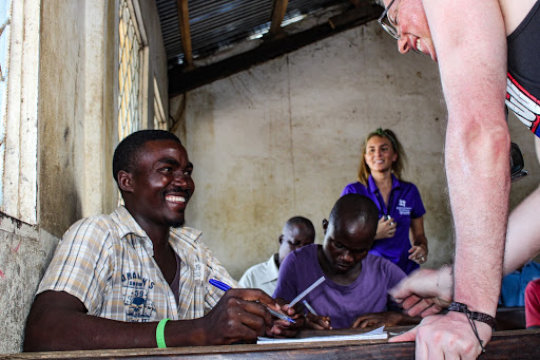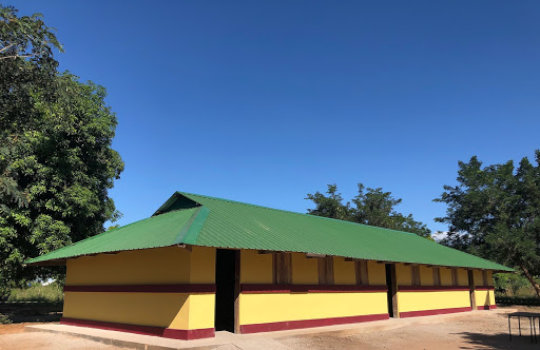 WARNING: Javascript is currently disabled or is not available in your browser. GlobalGiving makes extensive use of Javascript and will not function properly with Javascript disabled.
Please enable Javascript
and refresh this page.