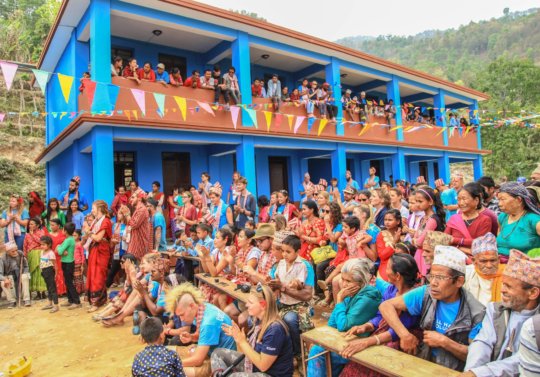 Hello donors!
All Hands is excited to announce that two more schools have been completed and handed over to the community! Construction on the Bachchhala Nuwakot and the Bachchhala Sindhupalchok schools is officially finished. Students are finally able to move out of the Temporary Learning Centers that they have been in since the devastating earthquake two years ago and move in to proper learning spaces that will allow them to excel. All Hands was able to implement a WASH program in the schools as well, which created toilets and hand-washing stations for the students and teachers, a basic necessity that they had not previously had. Additional improvements to the schools beyond the basic structure include electricity and fans, providing a more comfortable learning environment for the students and extending the time that the building can be utilized beyond daylight.
One of the greatest achievements of the program besides creating earthquake resilient school buildings was the opportunity provided to many local masons and workers in the districts. All Hands Volunteers hired and trained local masons and workers in the area to help complete the work, which allowed the volunteers and staff to become closer with the community as well as provide the opportunity for community members to learn and be involved in the process. In another school build program in the Thulo Pakhar region of Nepal, All Hands is not only training male masons, but there is a new mason training program that includes female workers in the area. If not for AHV this opportunity would never have presented itself to these women, as masonry work is considered to be a "male's job" and women are not encouraged to try it. The skills they are developing will lead to better opportunities in the future after the school is built, perhaps allowing these women to find work in and around their community.
The progress that has been made in the past couple of months is truly remarkable, and with monsoon season upon fast approaching the team is picking up the pace to finish the major work needed. The support from donors is incredibly appreciated as All Hands continues to rebuild hope in Nepal, please continue to stay updated on the progress.
Thank you!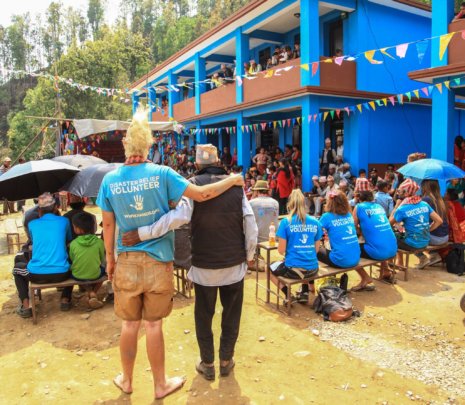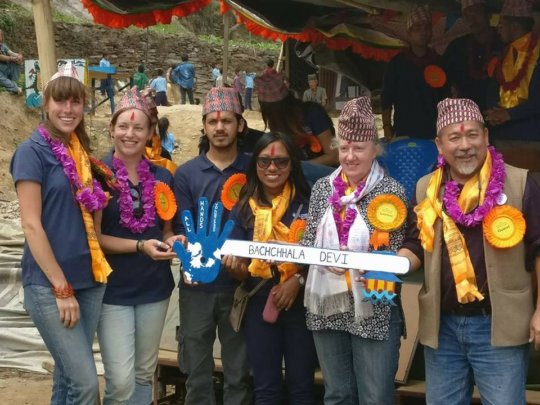 Links: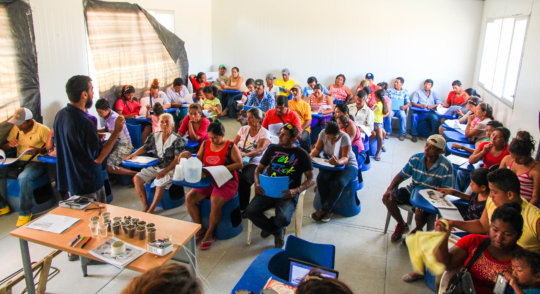 Hello donors!
Now that the Response Phase of our Ecuador Earthquake Relief program has come to an end, we continue to search for funds to once again start our work in an area in great need of assistance. During our many months in the cities of Canoa and Manta we made strong connections within the communities and built a trusted reputation based on our work and final product.
We are now in our fundraising stage for a Recovery phase and our partnerships team on the ground has approached various local foundations throughout Ecuador. One foundation is very interested in a school rebuild program in an area that is incredibly underserved. We have been looking to replicate our success in construction and design and have been working with a specific school closer to the epicentre to build 24 classrooms. We are exploring the cost of building a steel (for earthquake resistance) and recycled Textra Pak clad structure to try and create a unique and sustainable solution. The initial estimate of cost for a school is around $600,000 now that we are in the late design stages and we are looking for program funding. Through our many meetings and discussions with the community we have been able to listen to suggestions and gain input from community members and stakeholders. All Hands has always stuck to the belief that in order for our organization to make a positive difference in the community you have to listen to what the community truly needs. Our team on the ground has been working with community leaders so that we can make a positive impact and provide the critical assistance that is needed.
Another local foundation was impressed with our "Manos a la Costa" Core Home program and is exploring the option of funding more permanent housing in communities where many families are still living in earthquake-damaged homes or temporary shelters. We are continuing to explore all funding opportunities in hopes that we will secure enough funds to begin recovery efforts in Ecuador again. Thanks to generous donations like yours we have been able to start putting pieces of the puzzle together in order to have a greater chance of returning to Ecuador, and we are greatly appreciative.
Thank you!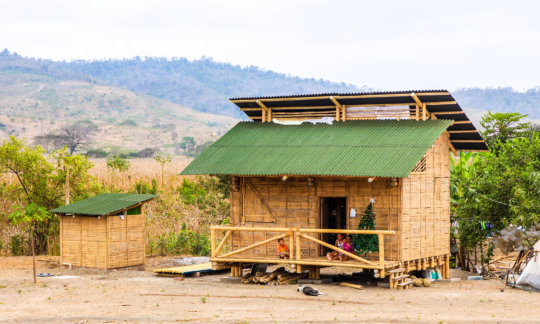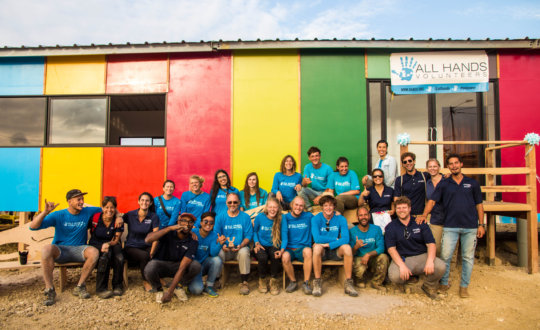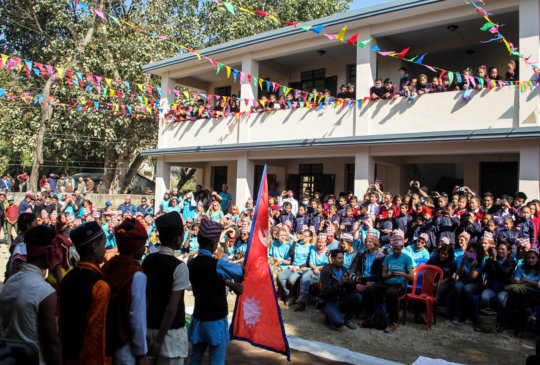 Hello Donors!
Our Nepal School Build program is moving along at an amazing pace. Just in the last few weeks we have had the formal handover ceremony with our partner organizations. The community came out to celebrate the opening of the two school locations in Nepal. All Hands Volunteers was able to hand over our two-story eight classroom stunning school build at Prithvi and the equally stunning fourteen classroom repair at Kaliyani Devi.
In order to complete our Nepal School program we partnered with Happy Hearts Fund, a non-profit that focuses on building safe and resilient schools in areas impacted by natural disasters. They work during the gap period when children are forgotten after emergency response is complete, bringing hope and empowerment to generations of children and entire communities. This partnership supports our efforts in completing this massive undertaking. We continue to partner with Happy Hearts Fund in Nepal as well as look to complete more schools in disaster areas.
Now that these schools are completed we are in final stages of confirming our next two school sites. All Hands Volunteers and Happy Hearts Fund are planning on constructing four different three classroom buildings, one four classroom repair and two different WASH programs! The new schools will start construction in February, continuing our mission to provide safe classrooms and sanitation in disaster affected areas.
Please continue to follow our work in Nepal and across the word by visiting our website and social media. We thank you for your continued support and belief in our mission.
Many thanks!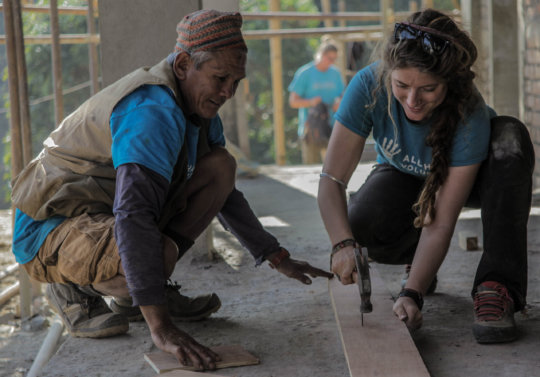 Links:
WARNING: Javascript is currently disabled or is not available in your browser. GlobalGiving makes extensive use of Javascript and will not function properly with Javascript disabled.
Please enable Javascript
and refresh this page.