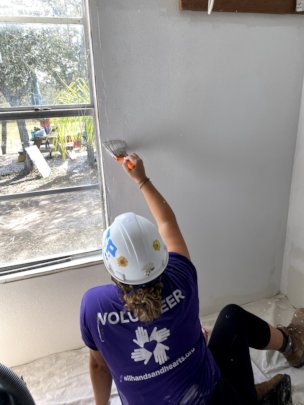 We've learned that recovery after a disaster is usually measured in years, which has certainly been the case for families in Texas that are STILL waiting to get the help they need. We are grateful that we've been able to keep our team in Texas this long, and we are determined to keep going! In October, we were delighted to welcome volunteers back to our program in Coastal Bend. They helped make a remarkable impact over their 12-week term of service, and we were truly sad to say goodbye to them in early December.
Before they left, our volunteer team had the pleasure of helping Ms. Leonor. After three years, Leonor and her family finally have a complete home (pictured below). This is the first home completed by our DM12 group, and Leonor had nothing but good things to say about the team and the quality of work they completed. In addition to the repairs that were made, new LED light bulbs were installed throughout the home, creating a warm and welcoming space.
Since our program in Texas began, our team has completed work at 397 sites, making a positive difference in the lives of 2,181 people. Our team of staff will continue working through our full commitment timeline, which means our program is set to wrap up this April.
Thank you for your past support - it means the world to us!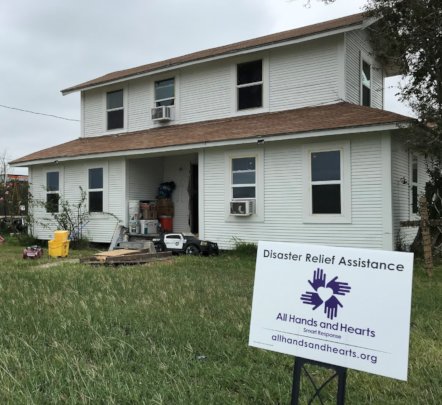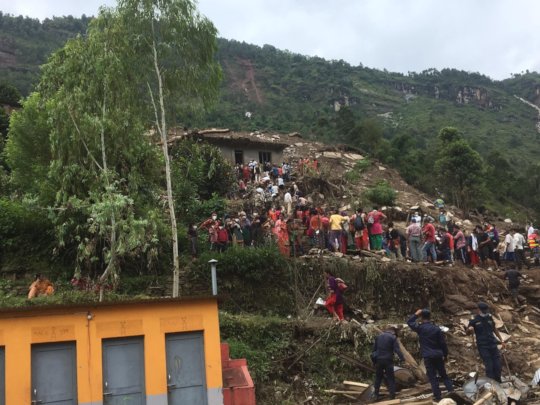 Hello Friends,
In late September, we issued an appeal on behalf of the Sindhupalchok community affected by a devastating landslide. The landslide narrowly missed Shree Bachchhala Devi Higher Secondary School which All Hands and Hearts rebuilt back in 2017. We appreciate each and every dollar donated to that appeal made in support of the families affected and are happy to say we were able to facilitate the delivery of food, kitchen, and hygiene kits to 30 households. Through a partnership with Relief Nepal and local coordination by Volunteer Corps Nepal, 150 individuals received immediate help. Thank you for helping make this incredible impact possible!
COVID-19 continues to produce challenges for our team, but they are working to navigate changing travel restrictions as they plan ahead for 2021. Monsoon season adds an additional layer of challenge to this process since we have to work around these months. We are optimistic that conditions will continue to improve, and we hope to have a team back on the ground in January.
I look forward to providing additional updates soon. Until then, happy holidays from All Hands and Hearts!
Hello Friends,
We have so much to share with you! In our last update, we outlined the new volunteer recruitment/program structure that allowed our team to begin conducting recovery work in Florida again. Now, in the final week of our first Florida DM12 Cohort, we are happy to be celebrating three months of impactful work in Jackson County and the close to what has been an incredibly challenging year.
An important milestone passed in October, marking two years since Hurricane Michael made landfall on the coastline of the Florida Panhandle. We were particularly eager to begin working in this area again knowing that there are so many families that have not yet received the help they need to address the storm damage their homes suffered now over two years ago. This was the case for one of our beneficiaries named Michael. The damage caused to Michael's roof during the hurricane caused two bedrooms inside the home to sustain water damage. Our teams have fully repaired both rooms, lifting this burden off of Michael's shoulders.
Our team has assisted 36 people since our return, and we are ready to hit the ground running in 2021 to keep this positive momentum going. Thank you for supporting our relief efforts in the aftermath of Hurricane Michael - every dollar truly does make a difference for the disaster survivors we serve.
Thank you for following our progress, and Happy holidays from All Hands and Hearts!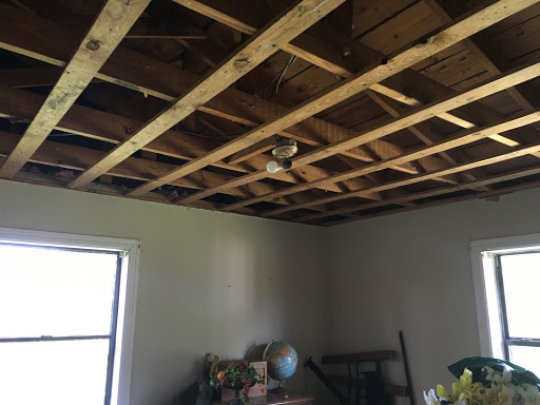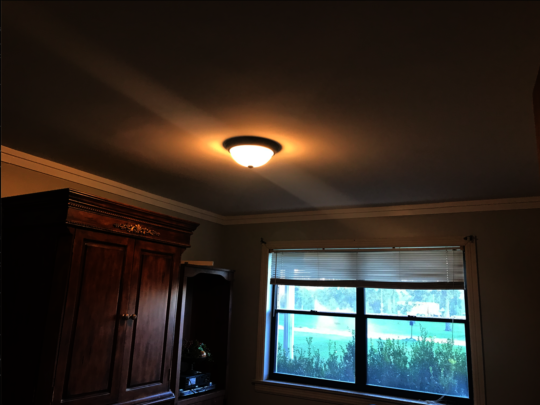 WARNING: Javascript is currently disabled or is not available in your browser. GlobalGiving makes extensive use of Javascript and will not function properly with Javascript disabled.
Please enable Javascript
and refresh this page.