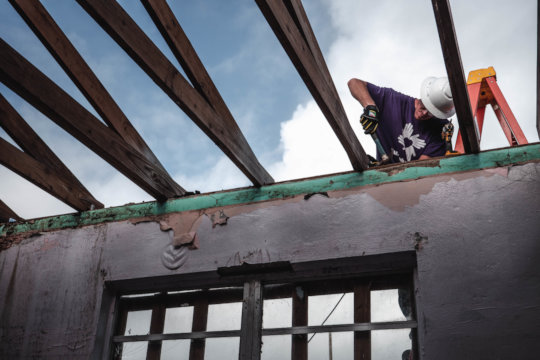 It's hard to imagine that this time last year, we were preparing to pause our operations in The Bahamas due to the spread of COVID-19. We are so grateful that we were able to return early last fall and end the year on such a positive note having made some incredible progress at ECC and CAPS.
Last month, we welcomed our second group of DM12 volunteers to Marsh Harbour who will be continuing with the resilient roofing program that we started last year. Thousands of homes in the Bahamas were damaged by Hurricane Dorian, and support with roof repairs remains one of the biggest unmet needs. Our roofing program aims to help address this need, and to increase the resiliency of homes by reinforcing the roofing structures. With so many homes requiring support, our Program Development Team has developed and implemented a new home selection process to help us prioritize those with the greatest needs. This team is also continuing to work on two structures at ECC, which are both coming together at a rapid pace!
One major update I would like to highlight is that this month also marks the opening of our second program in the Bahamas! Located in Dundas Town, this program will double the capacity of our team and the number of families they are able to help.
Thank you for your past support of this program - together, we are making a meaningful difference!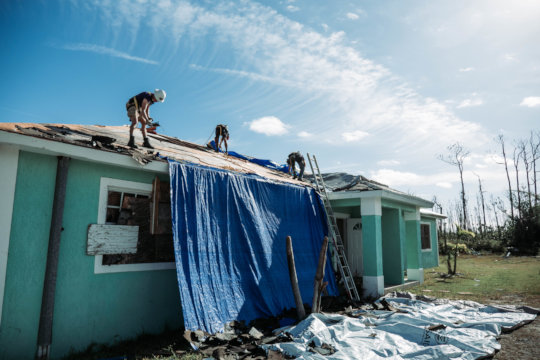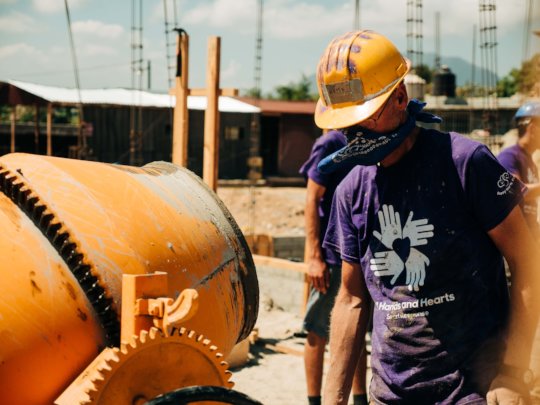 Greetings Friend,
This quarter, our update is short and sweet. I'm excited to share with you that we are just days away from starting rebuild work at the Paulo Freire Secondary school!
Our PDT (Project Development Team) has been in Oaxaca since October making preparations for the larger team, and our program staff arrived in December to support their efforts. Tasks included finalizing the construction schedule, and overseeing the demolition of Paulo Freire Secondary School. Last week, we officially welcomed our first cohort of volunteers. After their quarantine period is complete, the group will be ready to hit the ground running next week.
I look forward to sharing our progress with you again soon!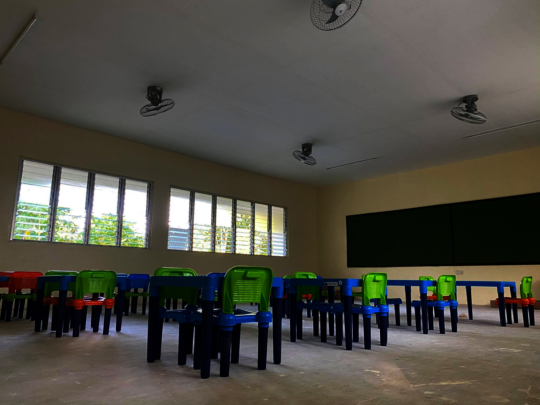 Hello!
In the wake of Typhoon Lawin in 2016 and Typhoon Ompong in 2018, our objective was to address ongoing recovery needs in the Philippines by conducting work that had the power to impact entire communities. We identified two schools in Cagayan province where we felt our work would make a meaningful difference and equip local communities with a safe and disaster-resilient place for children to learn.
Our team exhibited significant resilience as they worked through environmental, logistic, and communication challenges in addition to COVID-19 adaptations. I am thrilled to say that even with the added challenges, both Dadda and Agani Elementary Schools are now complete! We held a handover ceremony for each community in late November and celebrated this wonderful accomplishment. Between the two finished schools, we worked on 15 classrooms and 11 other structures. This work has helped more than 460 students!
Thank you for supporting our efforts. Every contribution truly does make a difference. As we enter 2021, our team is already preparing to shift gears. If conditions surrounding COVID-19 continue to improve, we will be on track to begin working on new schools this coming March.
I look forward to updating you again soon!

WARNING: Javascript is currently disabled or is not available in your browser. GlobalGiving makes extensive use of Javascript and will not function properly with Javascript disabled.
Please enable Javascript
and refresh this page.