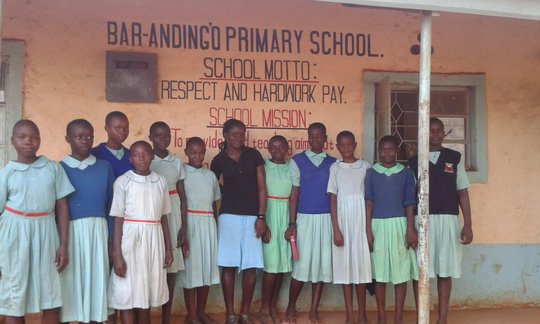 When we first met Bella in 2008 she was a young girl in her final year of primary school (8th grade). Her father had died a number of years before, and Bella's mother struggled to support Bella and her younger brother and sister. Bella moved in with an aunt and in her new school first learned about the support available to help girls like her to succeed in school. Initially she recieved sanitary towels that enabled her to attend school regularly; when she began secondary school, Bella recieved tuition assistance and school supplies, and participated in mentoring and health education programs through the Girl Empowerment Team of the Umoja Project (GET UP).
Now Bella has completed secondary school and actively volunteers for the GET UP program. She spends her weekends visiting different primary schools to talk with younger girls who face the same struggles she faced as a young girl. Always a good student, during the week Bella works part-time for a primary school.
Bella's determination to pursue her goals, as well as her desire to "pay back" what she was given, inspires the younger girls coming up behind her. "I want to make good use of the opportunity given to me," Bella says. GET UP is grateful for her leadership and her example!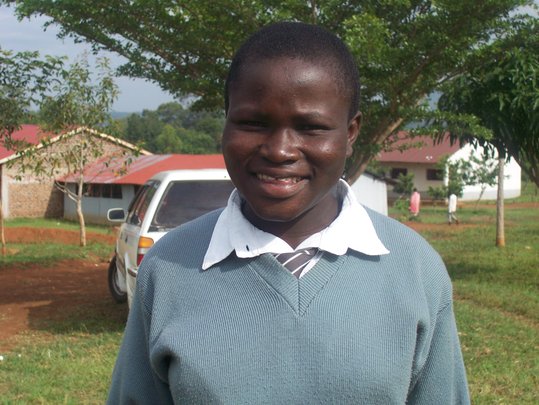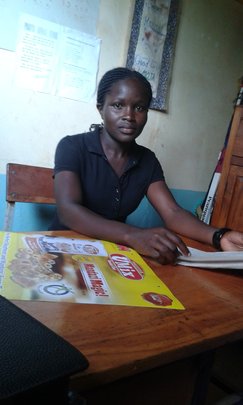 Links:
One very exciting development of the GET UP program is that our young women who have recently completed high school now are providing inspiration, encouragement and support for the younger girls still in school. Young women like Florence Atieno, who just completed secondary school last year, have become role models for the girls just a few years younger. Florence attends every GET UP meeting and tells the younger students her personal story of overcoming difficulties to stay in school and to reach her goals.
Like the younger girls to whom she speaks, Florence has faced hardship. Her parents died when she was in primary school, and her extended family struggles to afford even basic necessities for Florence and the other children. Florence has faced the pressures on girls to quit school in order to work and support the family; Florence knows the safety issues that afflict young girls; she has experienced the weariness that comes from juggling so many responsibilites at school and at home.
Florence's story of perseverence provides the younger girls with a vision for what is possible if they too stay focused and work hard. Florence is an inspiration and a hope for young girls who still face so many obstacles to success.
Your continuing support for GET UP provides for students like Florence to become a success story. According to Florence, mentoring the younger students is one of the ways she can repay you for your support. On behalf of Florence and so many others, we thank you for your support, and ask that you will continue to help our girls to GET UP, not give up!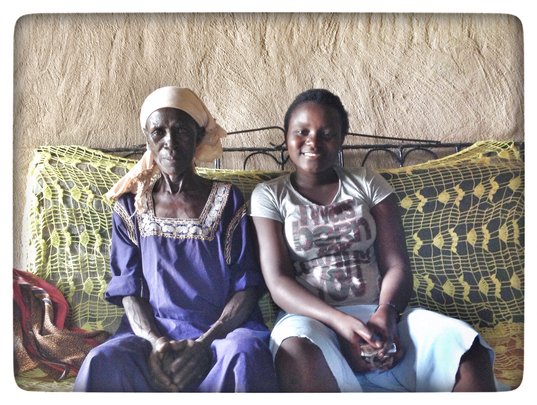 Links:
Recently Mawego Girls Secondary School hosted American visitors who had come to meet the girls and learn about GET UP programs. As a student body, the Mawego students declared their intention to "GET UP" with the following words:
"I'm a child of God.
I'm blessed beyond a curse.
I'm above and not beneath.
I'm the head and not the tail.
I'm a success and not a failure.
I'm the glory of God."
GET UP is fortunate to have Mawego Girls Secondary School (MGSS) as a partner! The principal, Grace Onyango, provides ongoing leadership for GET UP secondary-level programs, and works tirelessly to inspire girls to reach their highest potential academically and personally. Two Mawego Girls School teachers, Christine Auma and Monicah Amuti, serve on the GET UP Advisory Board.
MGSS is the first of GET UP's partner secondary schools to incorporate GET UP programs into the school action plan. Each girl is assigned a teacher who serves as mentor. The school's Guidance and Counseling Department holds weekly meetings with the girls, addressing a range of health, legal, academic and spiritual concerns. Particular attention is given to the students immediately before a school holiday when many girls struggle to follow through on personal goals without regular school routines and support.
Principal Grace Onyango writes the following words of appreciation to all GET UP supporters: "It is our prayer that you find it in your heart to continue supporting our students. We strongly believe that through the GET UP and Mawego partnership, we will nurture the young girls in all aspects of their lives. Thank you for your continued support and kind heart. We are humbled. God bless you abundantly."
Links:
WARNING: Javascript is currently disabled or is not available in your browser. GlobalGiving makes extensive use of Javascript and will not function properly with Javascript disabled.
Please enable Javascript
and refresh this page.