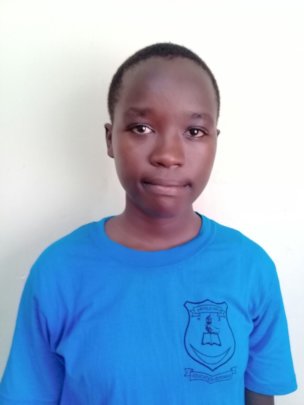 Each year the Umoja Project sponsors students to attend secondary school. This year we have 19 girls enrolled at Sinyolo Girls School, one of the ten secondary schools our students attend. Pictured is Editor, a form 2 (10th grade) student and a partial orphan, who is leading her class in performance with an A-.
Because of the cultural challenges girls face, the Umoja Project prefers to support girls in schools that offer a better chance of success and boarding, if possible. All-girl schools allow our students to concentrate on their schooling and not be distracted by chores at home, concerns of safety walking to school, or challenges related to the opposite sex.
Attached is a letter of thanks from the Sinyolo girls attending this year. In the letter they promise "to work smart," encourage their younger siblings in the project, be good examples, and "to improve their society for a better tomorrow."
The overall theme of the work the Umoja Partnership does in Chulaimbo, Kenya is that opportunity for education provides HOPE for children who otherwise would not have the chance to further their schooling.
Many thanks to you for supporting these children for a better tomorrow.
Attachments: