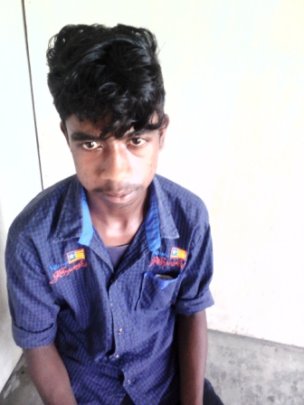 It has indeed been overwhelming to receive funds that have allowed us to set up and operate fourteen primary health care centres (8 Rural Clinics and 6 Urban Clinics) in across four districts of West Bengal, India reaching out to over 1.1 million people. Each centre runs four departments namely General Medicine, Optometry, Dentistry and Homoeopathy. At the cost of INR 60 ($ 1), patients are provided diagnosis and free medicine for seven days. The centres also provide free spectacles to those in need. Beside this, each primary health care centre, in collaboration with other organizations, facilitates free cataract and cleft lip/palate surgeries for those in need.
The task at hand is huge and our intention over the last few years, has been to spread out and serve as many people as we can, by establishing more such healthcare centres. The need in the current times is to scale up our existing operations to other districts of the state. In order to operate and set up new centres, we require constant funding. The funds would be used for purchasing medical equipment, hiring medical as well as support staff, staff at the Head Office, setting up infrastructure at the clinics, purchasing medicines etc.
Since the Government run medical facilities are sparse in these rural areas , news of patients benefitting from the treatment received at our clinic spreads to the neighbouring villages , resulting in constant increase of footfall of patients at our clinics. We therefore feel the need to reach out to more such areas addressing the needs of more patients.
The following is the feedback of a patient who is benefitted from our services.
Tahir age 20, was working in a manufacturing plant as a factory worker. He had started working at a very early age. He was good in studies but had to give it away because his family could not afford to send him to school. Since then he worked too hard to make ends meet. In 5 years, that he started working, he saved enough money to provide for the education of his younger sister.
Recently, Tahir was encountering shortness of breath and chest pain. When he came to our Kusumgram Primary Health Centre, the doctor suspected that he has asthma and sent him for a diagnosis. When the report came , Tahir visited the centre and showed the report to the doctor. The doctor confirmed that he has asthma and suggested him that a change in lifestyle , proper diet along with regular intake of prescribed medicines can help him to recover. He was also told to avoid hazardous environment, pollution, smoke and dust which can adversely affect his condition.
It's been 3 month and Tahir is regularly visiting the centre . He has given up his hazardous factory job . Tahir now works as a support staff at a local grocery store in the morning and goes to school at night. He is planning to complete his schooling soon. He also dreams to open a restaurant one day.