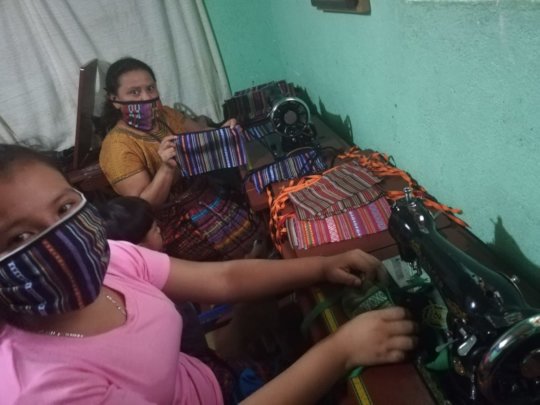 As you may have seen in the news, Latin America is currently a major hotspot for Covid-19. We are putting a priority on immediate vital emergency food supplies to the families, especially for the elderly and disabled, and hygiene products for the schools during the current Covid-19 pandemic. Lockdowns, restrictions on travel and isolation have taken a heavy toll in the communities.
To give us a big boost GlobalGiving will be 50% matching all donations up to $50 between 14th-18th September as we aim to provide tonnes of emergency food supplies including pastas, rice, cooking oil, salt, sugar, oatmeal, sardines and other items to hundreds of families as well as boxes of soaps, hand sanitizers, fase masks and disinfectants for all our classrooms in all our countries.
With your brilliant donations, matched at 50% up to $50 by GlobalGiving, we will be able to make huge inroads into our Covid-19 response across all our communities in Latin America.
Despite schools being closed all our scholarship students have been studying remotely with the final exams due in the next few weeks. We hope to increase our scholarship students to over 100 for 2021 including secondary school, college and University. As the Covid-19 pandemic continues to stretch families to the limit, our scholarship programme removes that concern from the families' already tight budget.
Our sewing maching project for single mothers has also continued at pace with face masks being the general order. They have made thousands over the past few months which have been distributed to the elderly and disabled in the communities and are also available for export. Income from the project helps the girls with their studies too if and when they plan to go back to school.
Thank you so much for anything you can donate to our immediate emergency food programme. Please feel free to share this with friends, family and work colleagues as every little helps!
Cheers