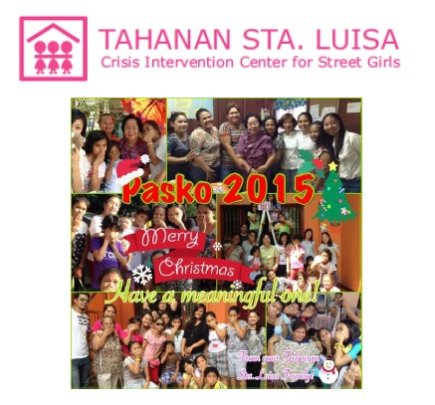 The girls and staff of Tahanan Sta. Luisa sincerely thank all of you - friends, continuous sponsors and donors, advocates and volunteers - for staying with us the whole year. 2015 has been a good year to the center – and even if the center had have moved to another town, it did not stop everyone from supporting the center's cause.
Everyone in the center are truly grateful for your support and we wish you blessed holidays and a fruitful 2016.
This season, the girls are preparing for their grand caroling - where they will visit their previous center and sing christmas songs to selected homes the center has chosen. Most of the families that the girls will be singing to are members of the Board of Tahanan Sta. Luisa, friends from the community, and donors.
We will be updating you on our latest activities, projects and events lined up for the next year. So stay tuned!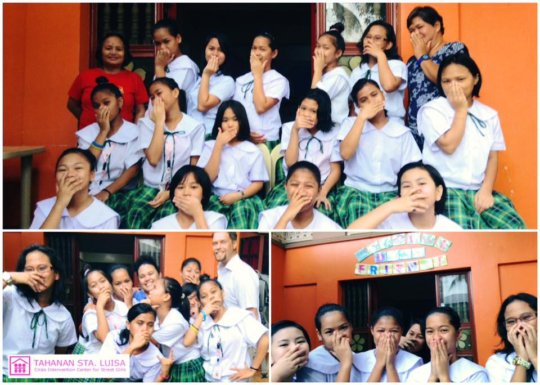 Another quarter has passed!
Here in Manila, the start of classes is on June. The girls of Tahanan Sta. Luisa are being conducted an alternative learning system with modules accredited by the Department of Education in the Philippines. The girls are categorized by classes, based on their current knowledge, and being taught depending on their basic educational needs. This goes from basic reading, counting and writing up to elementary modules.
As they have moved from another town, new staff were hired. The center now has a new registered social worker and an alternative learning instructor. The girls adapted to the new staff easily and got along well.
Photos attached are the girls proudly wearing their new uniorms - provided by Korean Foundation for Women, a korean organization that helped Tahanan Sta. Luisa with its basic educational needs. The girls were very happy as most of them have never been able to wear uniforms all their lives.
Hope that the next quarter wil be more productive and happy as the previous ones.
We sincerely thank all our friends who kept on supporting our cause!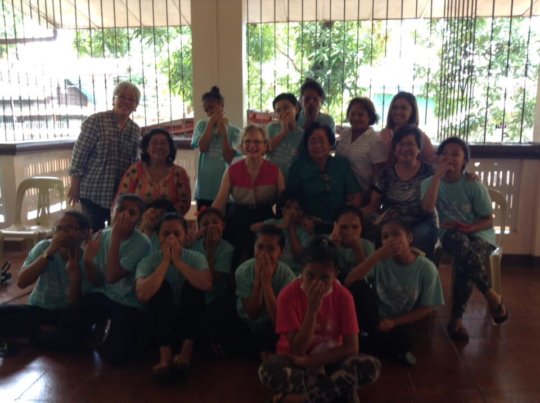 Time flies so fast! Another quarter has passed, and the girls of Tahanan Sta. Luisa are more than happy with their different activities during this time.
Many students from different colleges expressed their interest in visiting the shelter. The center gladly accommodated them to make them better understand the hardships and the joys of the girls who are living in the shelter. The students learned a lot and enjoyed the time spent with the girls.
Also, during this time, there were a lot of reports sent to different donors as the quarter has ended, and some of the projects has already ended. The staff were very busy completing all of these to comply to the donors.
Lastly - the center has moved to another place! Will be posting photos as soon as averything is settled.
But for now, this is one major happening from the center.
WARNING: Javascript is currently disabled or is not available in your browser. GlobalGiving makes extensive use of Javascript and will not function properly with Javascript disabled.
Please enable Javascript
and refresh this page.